Dear ASI Enthusiasts, Supporters and Volunteers,
Several weeks ago, a parent of a four year old visited our office, excitedly picked up our book of free art lesson plans to teach his son and shared his story:
No one in his family was particularly inclined or knowledgeable about the arts …that is until his son came along (who they endearingly nicknamed "Rain-man" because he thinks differently). While most people typically arrange items by size, shape or color, their gifted "Rain-man" arranges items by how they are assembled, subtle positions of eyes, and other details no one else even begins to notice until he points out the reasoning behind his decisions. "Rain-man" is brilliant and has opened the doors for his family to a beautiful world filled with delightful and insightful observations, awakening in his family a true understanding and passion for the arts which they wholeheartedly want to support. It is so good to hear from "Dad" that the ASI art lesson book is much appreciate and will get used by "Rain-man" and his family!
Since 1998, ASI has been giving schools, recreation centers, parks, playgrounds, neighborhood groups and  families the creative tools to nurture youth to become the problem solvers of the future. Visit ASI's "Crafts for a Cause" donation table at Bok 's Crafty Balboa Holiday Sale Event on Sunday, December 9 from 11am to 5pm to keep the Creative Legacy going and get some wonderful student and volunteer made art! Crafty Balboa is filled with locally made crafts and art by local holiday vendors https://www.craftybalboa.com/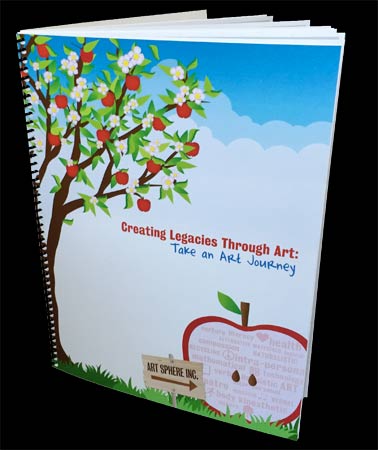 Are you harvesting your creative potential this Fall season? Share an engaging world of possibility, curiosity, healing and discovery available  through art. ASI's Book of free art lesson plans at https://artsphere.flywheelsites.com/creating-legacies-through-art/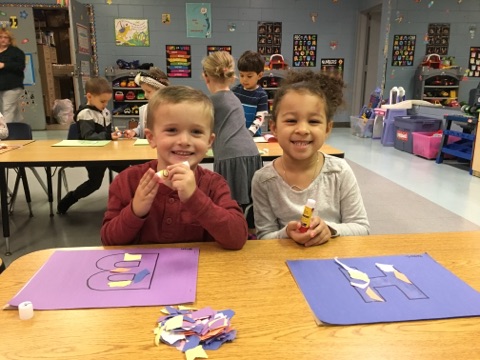 Youth Practicing the Alphabet and Gluing with Torn Construction Paper Shissler Recreation Center Preschool Program
It is through your support that our art students are empowered to learn positive, creative methods of processing in what is often a confusing and harsh world.  Sign up to Volunteer or Intern with ASI! 
Our next Volunteer Orientation will be on  Friday, December 8, 10am-12pm at Bok Building. Spring programs run January through April (See ASI Calendar)
Volunteer and Intern Positions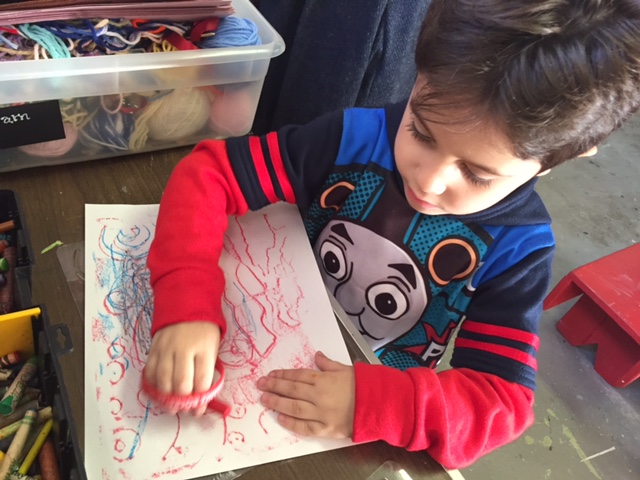 Crayon Rubbing of Van Gogh's Starry Night
With support, our art students overcome small challenges that can later become big disadvantages. ASI staff are observers trained to identify students' abilities to hold a crayon, pencil, brush or scissors , identify letters, numbers, shapes and colors, use a ruler, and more. We teach students how to experiment with hand positions and techniques so they will have maximum dexterity and control and their hands won't prematurely fatigue. Using art is a fun and motivating way to teach basic reading and math skills that will serve youth the rest of their lives and prevent students from getting frustrated later in their schooling.

Glazing Clay projects,
Painting Color wheel, Butterflies, Spider webs and Oysters
Thanks to the generous support of Penn Treaty Special Services District (PTSSD), we were able to run a record number of Fall preschool programs at Fishtown, Shissler, Cione Recreation Centers, a ceramics and a second art after school program at Towey Recreation Center for elementary and middle school age students and a middle school and high school after school program at Penn Treaty School  (where class sizes range from 10 – 30 students) and summer programs at Fishtown, Shissler, Cione and Towey Recreation centers. We were also able to facilitate Family and Community Day art workshops at Mabel Morris Family Home Visit Program this Summer and Fall making community paper mural, house folders (so youth know just where important paperwork is stored), card making and sun catchers!
Students make Model Bird Planes at Nelson Playground
Additional support helped us to extend our programs at Penn Treaty School in the Spring, introduce new summer programs at Nelson, Glavin, and Dendy Recreation Centers and reach 300 students this past summer!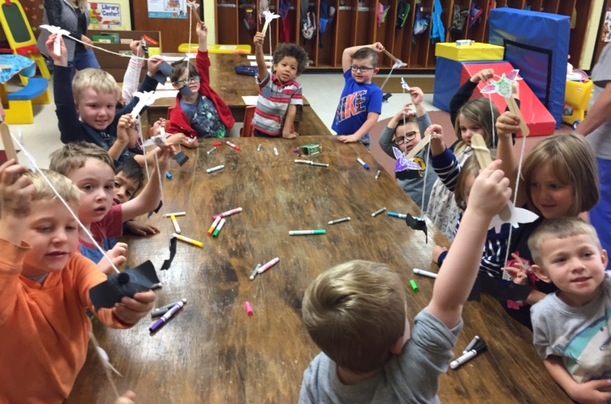 Bat and Insect Art at Fishtown Recreation Center Preschool Program
We use art projects to teach about the environment, focused this year on the important role bats play in fighting epidemics spread by mosquitoes, and bats and butterflies play in pollination, and oysters play in cleaning water. We share art to expanded audiences by participating in events at John Heinz Refuge this Fall and  summer.
Penn Treaty Mural Program Students working on Native Pennsylvania Fish Mural, now on display at the Fairmount Water Works 
It is a joy to look at all we have accomplished in 2017-use the link below to see more!
ASI Back to School Art and School Supply Drive
Thanks to you! -this Fall ASI distributed art materials and school supplies so students could start out the school year prepared to our Preschool Art Programs at Shissler, Cione and Fishtown Recreation Centers, and ASI's after school Art Programs at Towey Recreation Center and Penn Treaty School. You even helped us provide art materials for many of our Summer art programs including: Dendy, Shissler, Cione, Towey and Fishtown Recreation Centers. Please continue to help us make a difference by supporting our Art Box Campaign for students who will be new to our programs this Spring.

Princeton and Arcadia University Volunteers Assembling Fall Art Boxes
Join us to assemble art materials for Spring programs during our MLK Day of Service  Event on Monday, January 15, from 9 am-12 noon at our office at the BOK. Sign up to Volunteer by contacting ASI Volunteer Coordinator Rebecca Hatala at  volunteercoordinator@artsphere.org.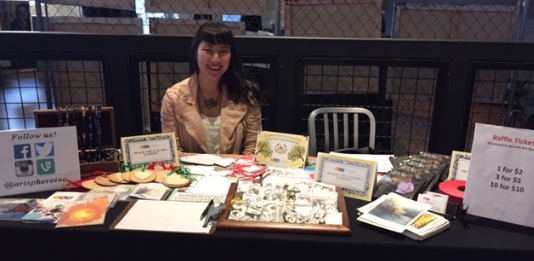 ASI Social Media Coordinator, Caroline Suh at ASI 1100 Social  Benefit
Talk to us, see more photos, get more ideas and make a big impact by sharing our work and positive message on social media! @ArtSphereInc #ASI #IamArtSphere
https://m.facebook.com/artsphereinc
https://mobile.twitter.com/artsphereinc
https://www.linkedin.com/company/artsphereinc
https://www.pinterest.com/artsphereinc/
https://www.instagram.com/artsphereinc/
Thank you sponsors
We would also like to take this opportunity to thank the Alfred and Mary Douty Foundation, Louis N. Cassett Foundation, Pennsylvania Council of the Arts, Christopher Ludwick Foundation, Excelon, PECO, Rosenlund Family Foundation, Philadelphia Cultural Fund, Greater Philadelphia Cultural Alliance, Penn Treaty Special Services District, Princeton's Pace Center for Civic Engagement, Arcadia University, Drexel University, Marsh & McLennan Companies, Seraphin Gallery, Sweet Memory Box Incorporated, 1100 Social, individuals and local artists for their support of our children's art programs!
Dendy Students' art cheers you on to support ASI Programs!
Employer Contributions
Many employers participate in United Way campaigns and Art Sphere Inc. is an approved United Way donor choice organization. You can designate your United Way contribution to Art Sphere Inc. by selecting donor choice #16265.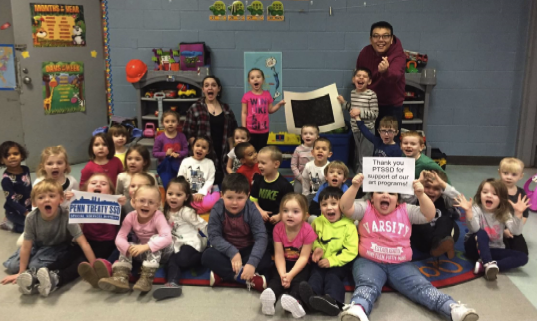 Ways of Donating to ASI
ASI depends on the generous monetary and service contributions from individuals and corporations in the Philadelphia area, across the United States, and all over the world. Any monetary contributions are tax-deductible (501C3) and directly support ASI's educational programs.