Falkland Islands is a favorite destination for wildlife enthusiasts of all kinds. The best time to visit the Falklands is between October and April when seasonal temperatures and wildlife viewing are at their peak.
There is one weekly newspaper, the Penguin News , which is issued every Friday. The Penguin News covers local and overseas events relating to the Falkland Islands. The paper includes current events, job postings, letters, local sports results, guest columns and much more. 
Falkland Islands is in South America, with a population of 3.5 thousand people. Its capital is Stanley, and their currency is Falklands Pound(FKP). The official language in Falkland Islands is English.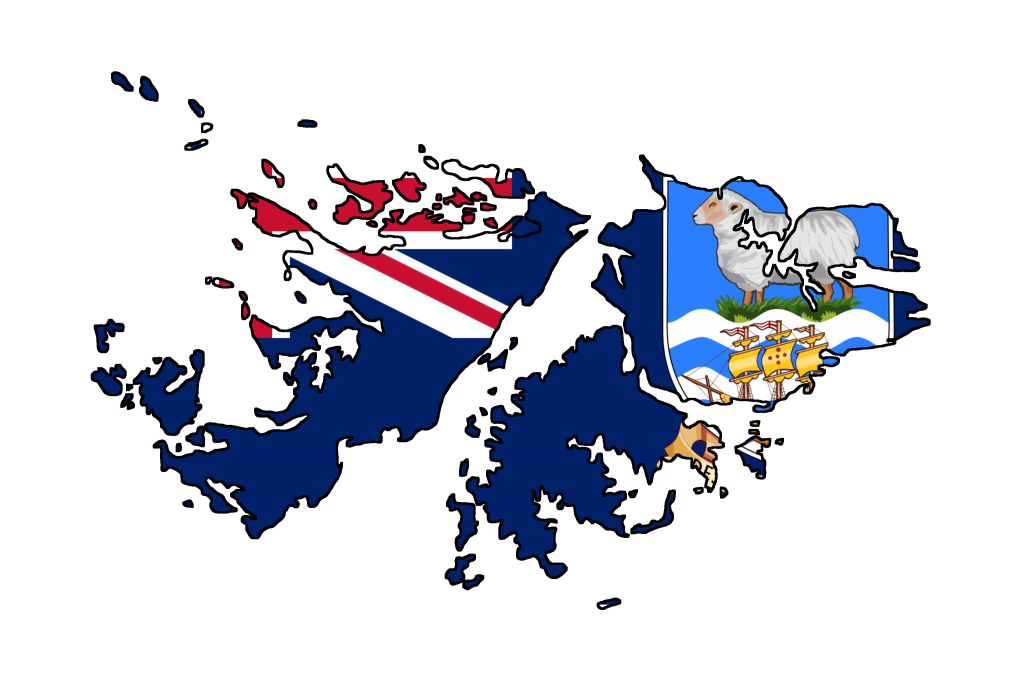 They celebrate many holidays including: 
To download the flag and map:
Click on the image

Right-click and select Save Image As…