Art Sphere Inc. is now presenting an exciting, new ceramics program for youth in Fishtown neighborhoods.
"Give You a Hand" is offered at various sites, including the Fishtown Recreation Center and the Penn Treaty High School for pre-school to high school children.
The program emphasizes "hand building," which is the oldest method of working with clay and one of the oldest art forms that survives today. Rather than working on the pottery wheel, hand building shapes the clay into forms using traditional pinch pot, coiling and slab techniques.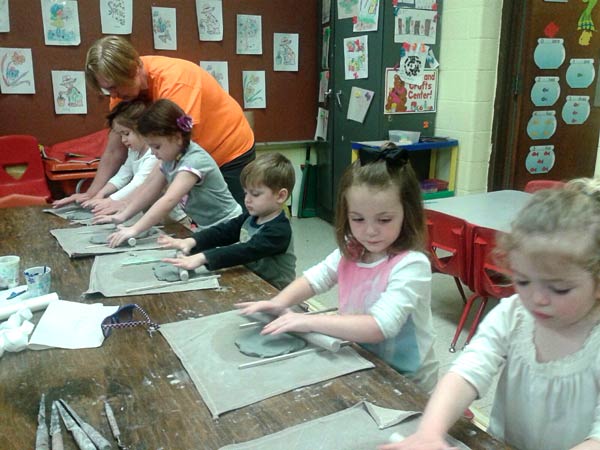 By learning how to work with the texture of clay, youth increase sensory and motor skill development, and as they gain control of the medium, they achieve self-esteem and a range of self expression. Students often find the process of working with clay both a soothing and calming experience as they engage in such activities such as smoothing surfaces or joining parts.
Working with wet clay stimulates a sense of touch and imagination and helps students focus as they solve problems in working with geometry, shapes, form and perspective. Students also gain a feeling of pride and contribution as they make useful objects that can be used by family members.
Art Sphere is offering this program because underfunded art classes at schools often cannot provide students with opportunities to work in three dimensions or with clay. All of Art Sphere's school-based programs are free and open up a world of imagination for inner-city youth.