Bosnia and Herzegovina has been nicknamed the "Heart Shaped Land" because of the country's slight heart shape. 
Bosnia and Herzegovina has the last remaining jungle in Europe at Perućica. The Perućica forest is not massive but it has many trees that are more than 300 years old and in many parts is inaccessible to humans due to the density of the flora and fauna.
Bosnia and Herzegovina is in South and Southeast Europe, with a population of 3.32 million people. Its capital is Sarajevo, and their currency is Bosnia and Herzegovina convertible mark. Their official languages are Bosnian, Croation, and Serbian.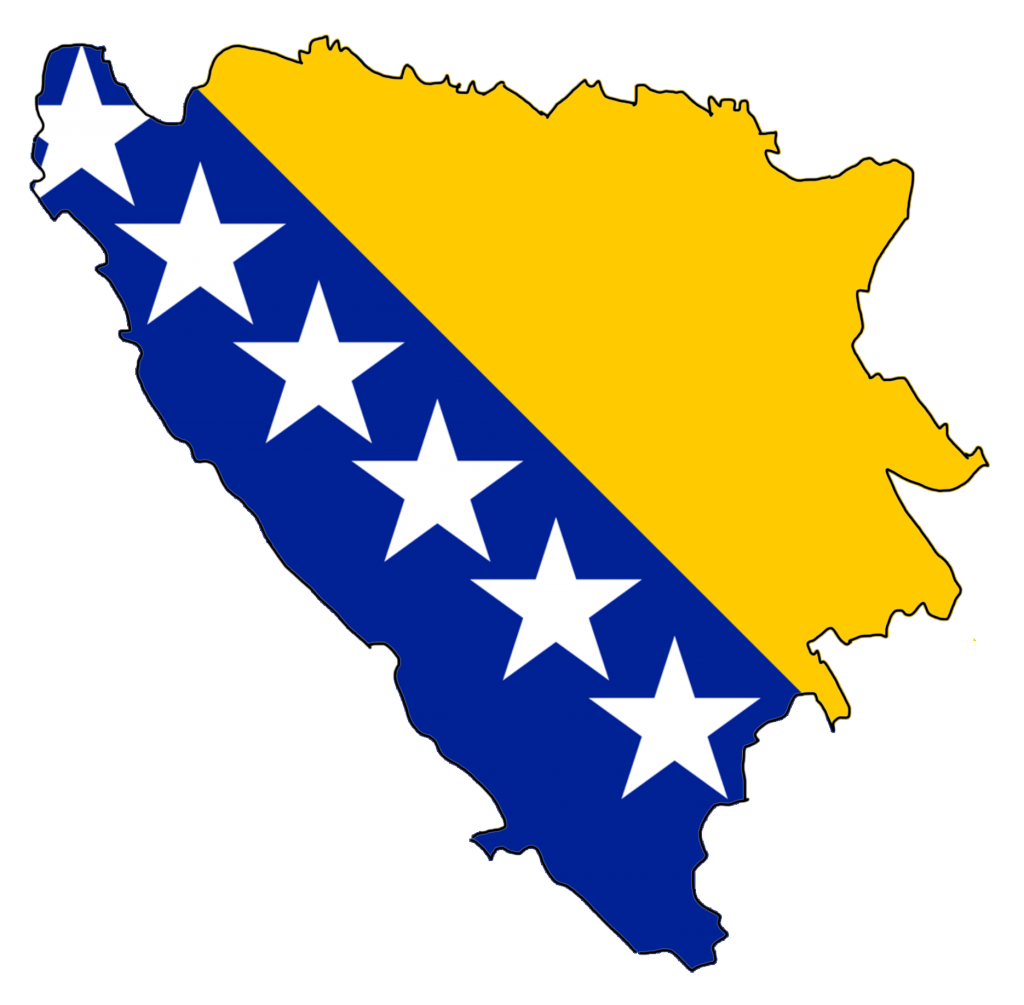 They celebrate many holidays including: 
It has three world heritage sites:
It also has four national parks:
To download the flag and map:
Click on the image

Right-click and select Save Image As…