This past Wednesday we had a very colorful time! We took inspiration for Robert Indiana and created fun and colorful works of pop art using color theory! During this lesson the students were reintroduced to the color wheel we discussed the Primary and Secondary colors. We also found out another way to classify colors, Warm and Cool colors. We found the easiest way to figure out if a color is warm or cool is by thinking of fire or thinking of snow or nature! Our warm colors are Red,Orange, and Yellow. And our cool colors are blue,green,and purple.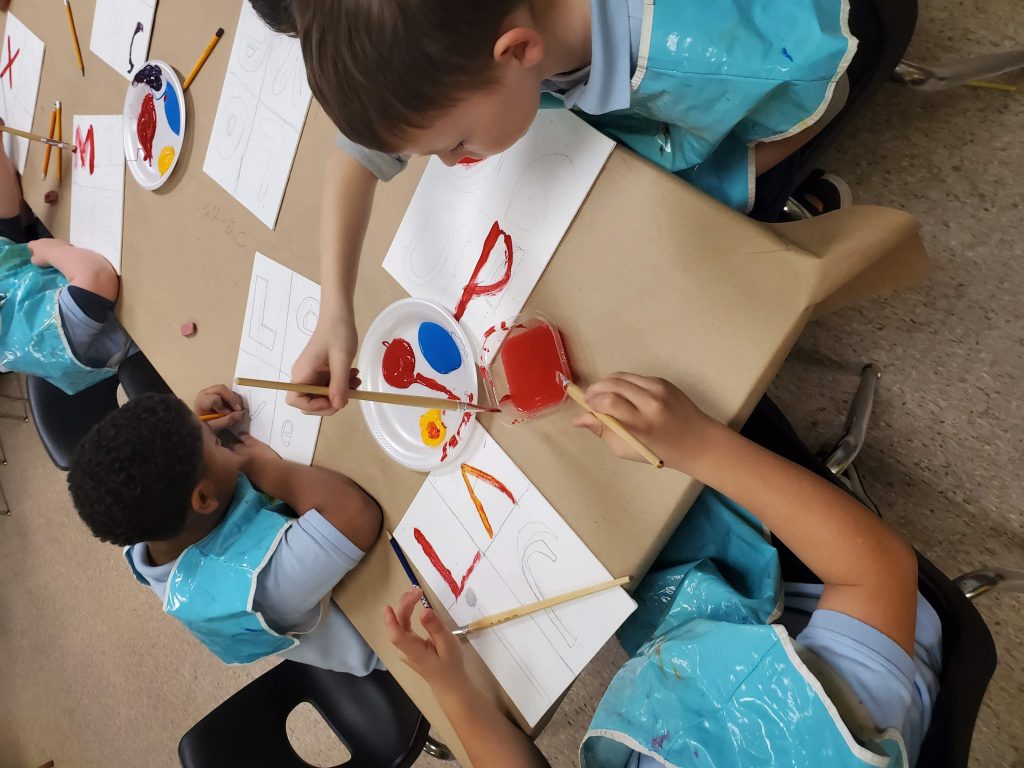 This week we also used acrylic paint which is very different from the watercolor paint we've been working with! Also the students were given only the primary colors to paint with and were told to mix the secondary colors. Making sure to mix the darker color into the lighter color.
Before we started painting the students had to use a pencil to plan out their paintings.first dividing their canvases into four equal sections. Then choosing which word they wanted to use, for my demonstration I used "love" but a lot of students used other words like "snow" and "xoxo" and some even used their names! Once our paintings were planned we were ready to paint.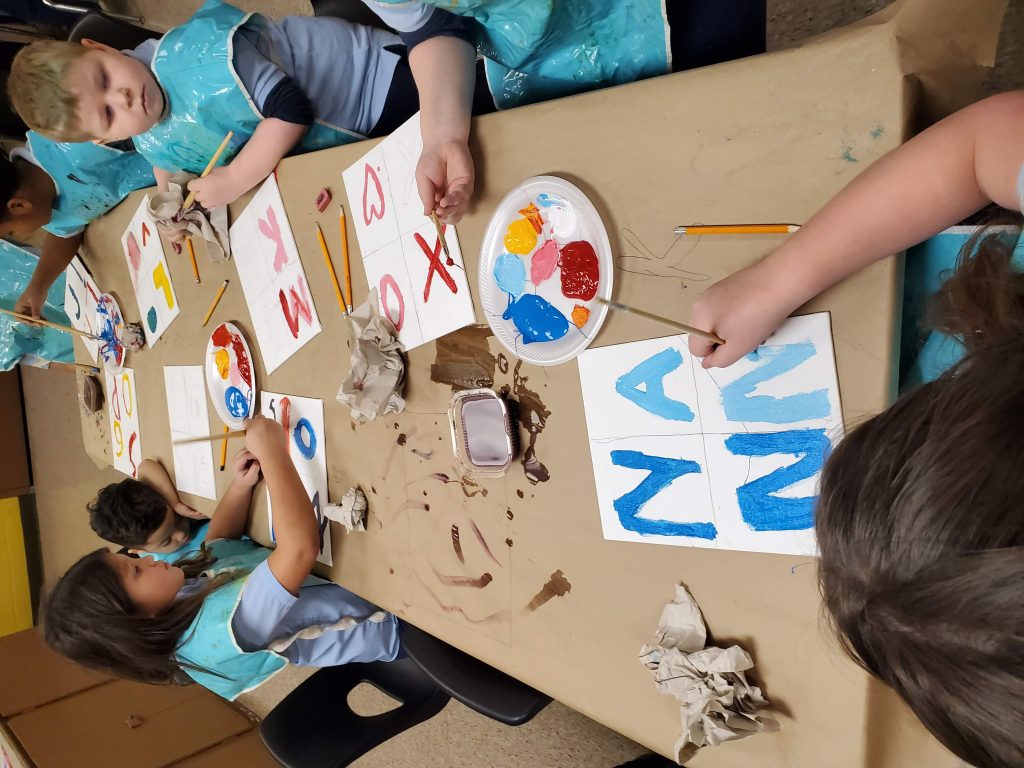 We painted the letters before we did the backgrounds making sure to give the acrylic time to dry before going over it again to avoid mixing the colors on the canvas. For this project you had to choose a warm or cool colors for your letters and then the opposite for their background. Today's lesson was all about color mixing and getting comfortable with a new medium.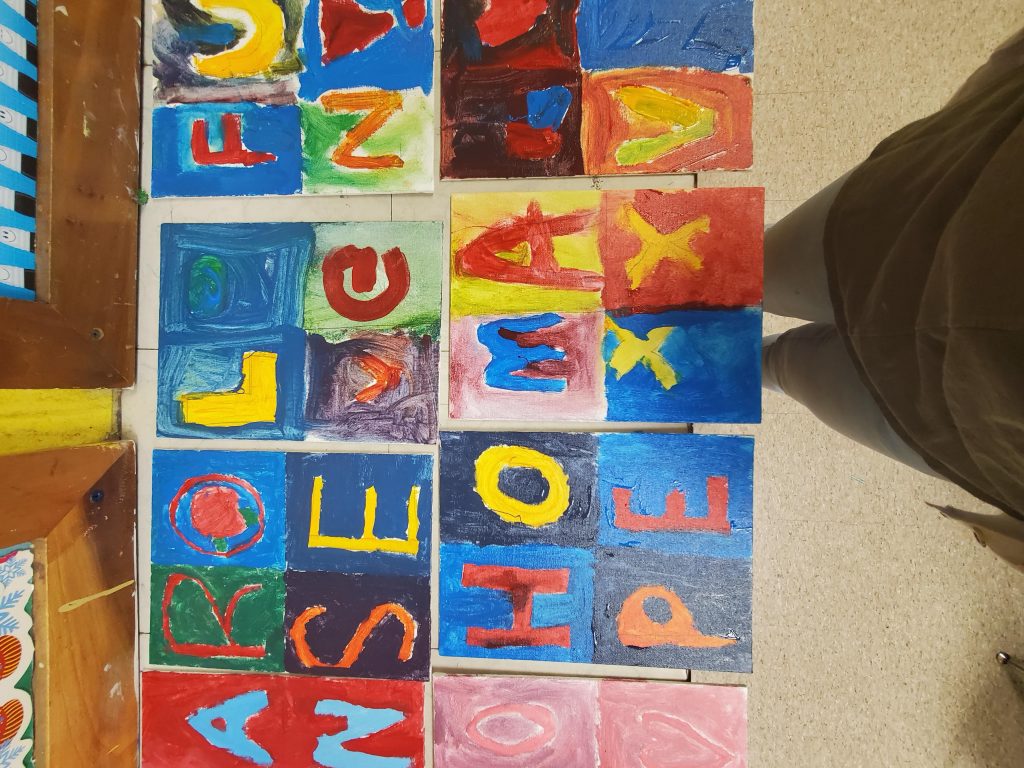 We had a great lesson and the students did an amazing job mixing their own colors and working with a more advanced type of paint.I am so excited to see what this Wednesdays projects will look like!