On my last day at Towey Recreation center, I led a watercolor resist painting project. Students drew on paper with oil pastels, and then colored their images with watercolors. To make it easier for some of our younger students to understand, we talked about how water doesn't stick to a rain jacket or our rain boots when it rains in the same way the the watercolor paint wouldn't stick to the areas of their paintings that they had covered in oil pastels. Here's some pictures of their works in progress!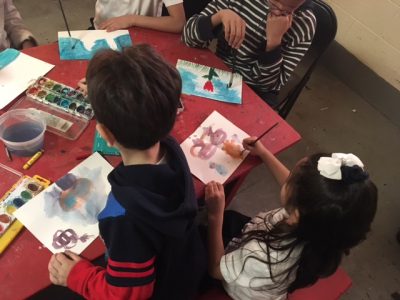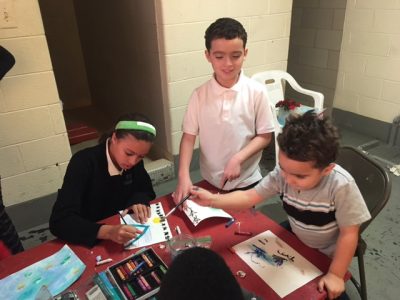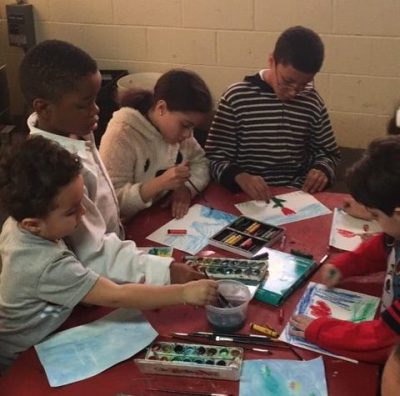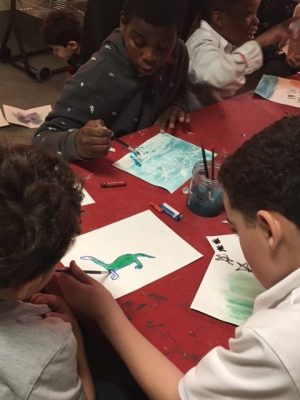 Because it was our last day, and our volunteer Francesca's birthday, the staff at Towey Recreation Center had the generosity to bring in a birthday cake to celebrate with! They gave us poinsettias as a gesture of gratitude for our hard work and dedication to our students and I felt very humbled and grateful to end my semester at Towey Recreation center on such a high note. I will miss coworkers and students next semester while I study abroad!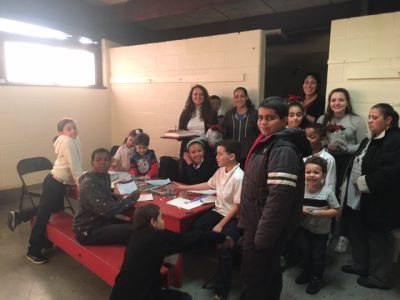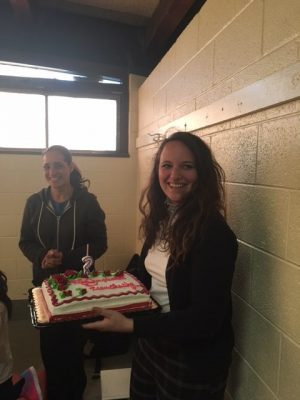 Project Title: Watercolor Resist Paintings
Description: Students draw with oil pastels or crayons, and then paint over the image with watercolors
Author: Molly
Grade level or Target Age Range: preschool to middle school
Historical Art Examples or References: Examples of resist paintings
Vocabulary: Resist, oil pastels
Materials: paper, oil pastels or crayons, cups for water, paint brushes, watercolor paints
Discussion:
Does water stick to our raincoats or rain boots? Why?
Demo/Directions:
Draw an image with oil pastels and crayons. Encourage students to draw just the outlines, because they will be able to fill shapes in with watercolors
Pass out water, brushes, and water color paints, and instruct students to begin painting!
Set paintings aside and allow to dry