Listen and sing along to Up on the Housetop here!
Hum the tune from the song.
Listen again and look at the lyrics to sing.
Write a story or some sentences about what you would do if you heard Santa Claus on your roof.
Color the lyrics and Santa Claus.
Share with a family member or friend.
Ask them what they would do if they heard Santa Claus
Remember to have fun!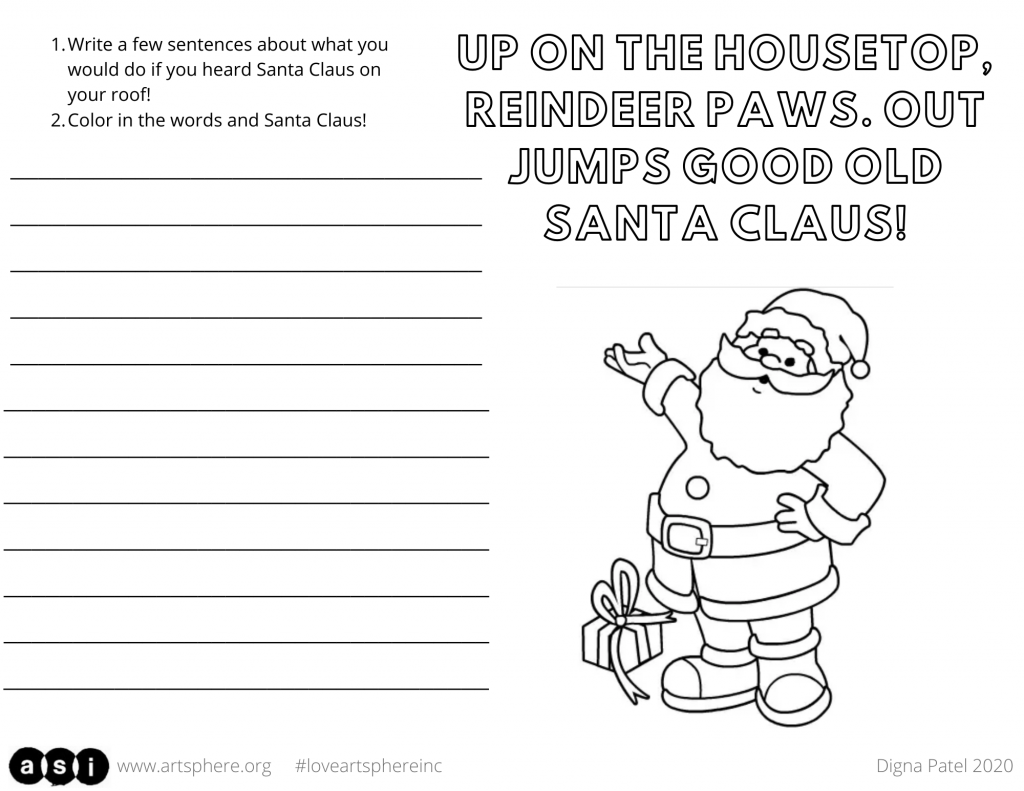 Click here to download the PDF


Click here for a full list of handouts