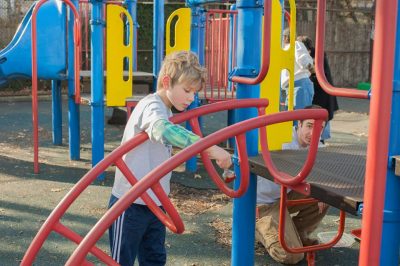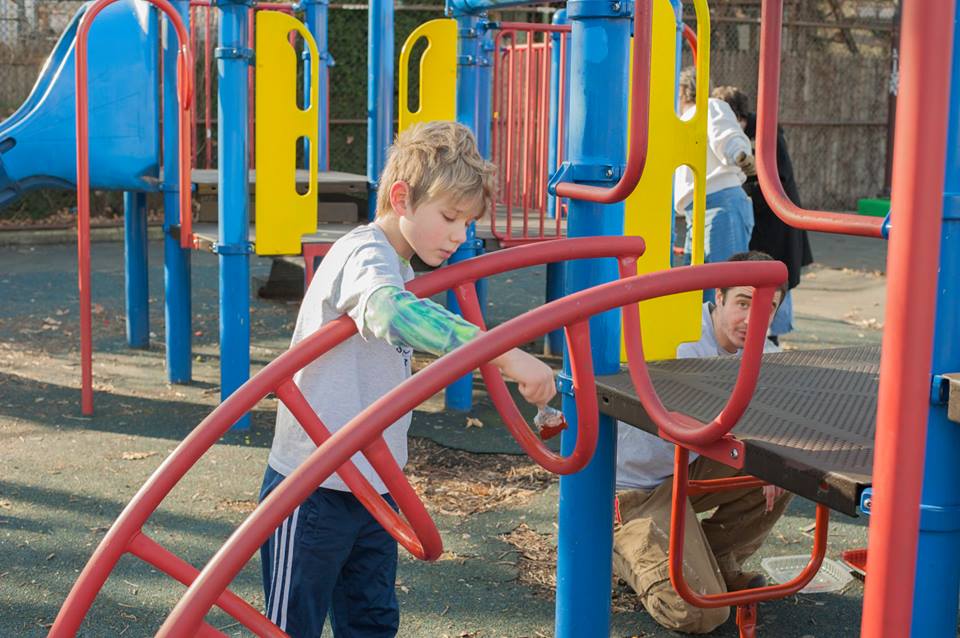 Imagine a Day in the Life of Lemon Street Park and West Poplar Playground 
Picture 1 – ABO Haven Day Care youth visit the park at 11 am but only use several benches for the youth to eat snacks with too much broken glass and trash in the park for children to play here. They watch Alfred (Art Sphere intern and newly trained mural painter) incorporating graffiti into mural design.
Picture 2 – By 2:00 pm drinking in the park has started on the same benches another group of pre-school youth were sitting only hours earlier. More glass bottles are left at the site and a group of five teenagers accidentally break the glass. There are no trash cans…trash and old leaves are intermixed in dangerous piles around the mural and by playground equipment.
Picture 3- The Park has a series of graffiti including "W.P." and "West Pop" on our earlier start of the mural from 2008. The park still has no signs though the neighborhood is called West Poplar. Naming playgrounds and building neighborhood identity and pride is a good idea we incorporate into the mural.
Picture 4- Incorporating ideas of Saturday program passersby and local youth: quilt, basketball and jersey, flowers and roller skates… More student-made stencils to include but already we have made great strides! Park is still in much better condition than when we had volunteers clean and painted it in October 2008. Bright color sure makes a difference in the mural from picture 3 taken in the morning.
Maybe you will join us one day to make a public space even better?