FROM OUR EXECUTIVE DIRECTOR
Did you know you can travel from home stateside or abroad this summer with ASI?  With 38 different free arts programs (some with 20 classes) to choose from and eight lesson plan books, ASI travel themes range from Art Around the world, Korean, and Latinx Culture – we guarantee there is something here for everyone. This is just a sampling of the vast number of programs we have offered over the years for free at sites for all ages. These programs have reached over 6,000 people on Instagram, 4,500 people on Facebook, 81,000 on YouTube, and 4,500 views on TikTok – our social media presence continues to grow. Your support has enabled us to create new online programs that help sustain our youth through the pandemic. We look forward to continuing to support our community with more new free classes and in-person programs to start in July.
Art Sphere continues to provide free art workshops in underserved communities. Please help support our work.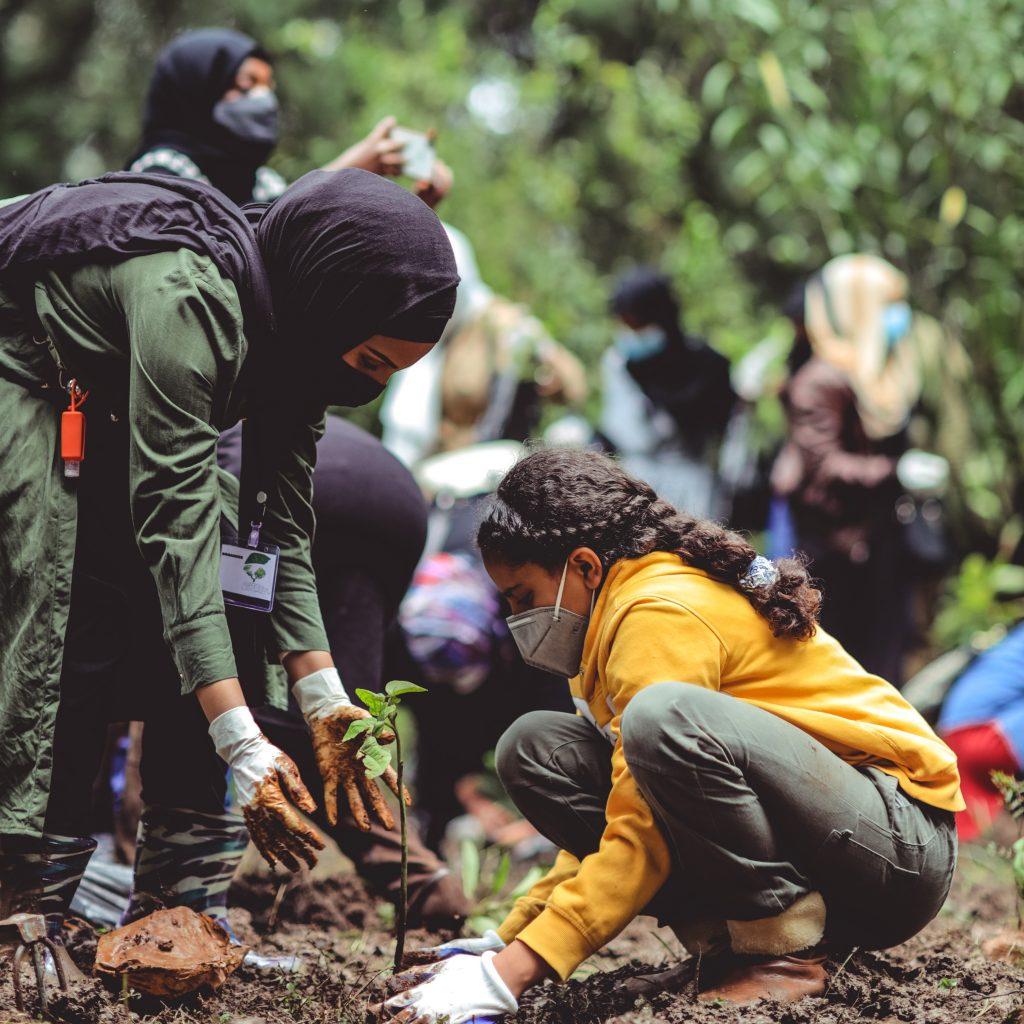 As COVID-19 restrictions are being lifted, carbon emissions have been rising as well. Take action to combat climate change by not abandoning sustainable habits in quarantine! Learn how to move into post-pandemic life while staying sustainable with our UPBEAT Pages.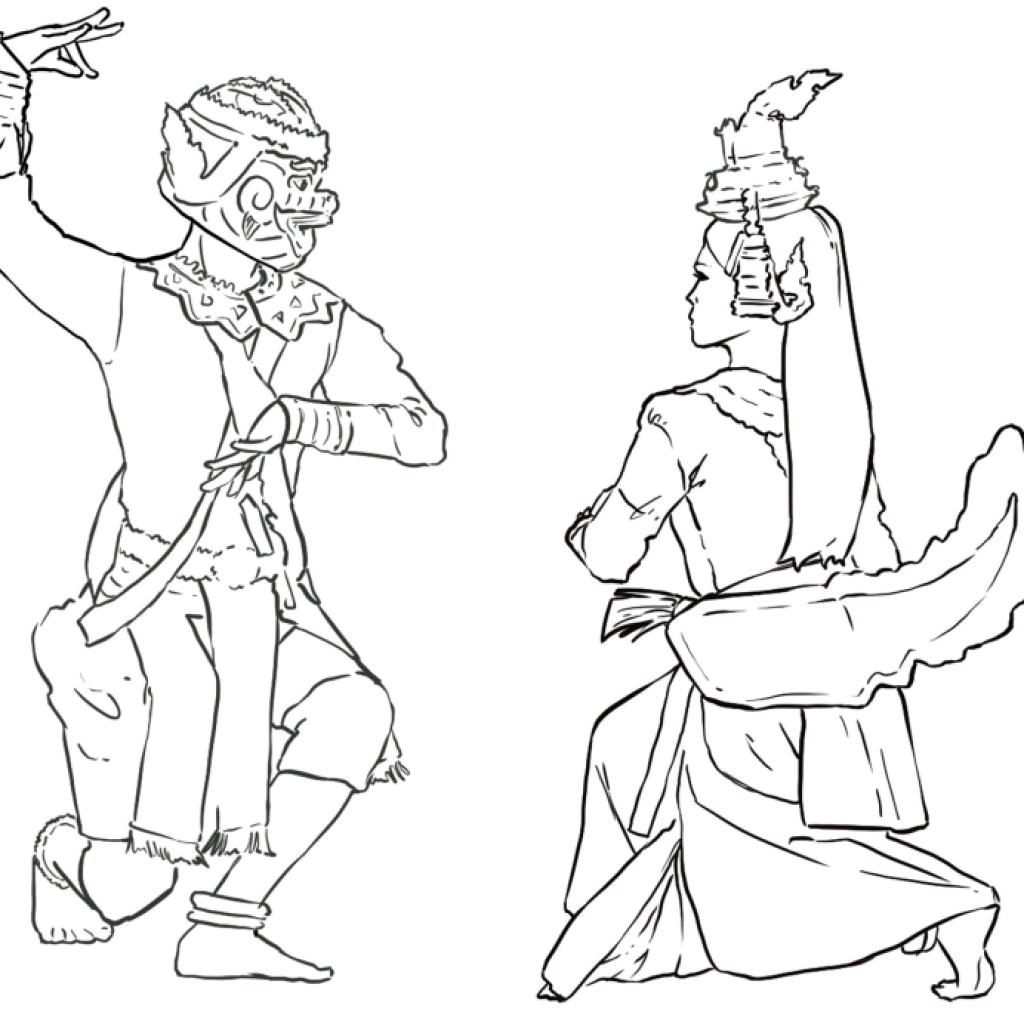 This month we've been learning all about music, dance, and instruments. Learn about the traditional Khmer dance, Robam Sovann Macha, and International Dance Day by downloading these fantastic coloring handouts. Along the way, check out our free lesson plan book all about Cambodian Dances at the links below!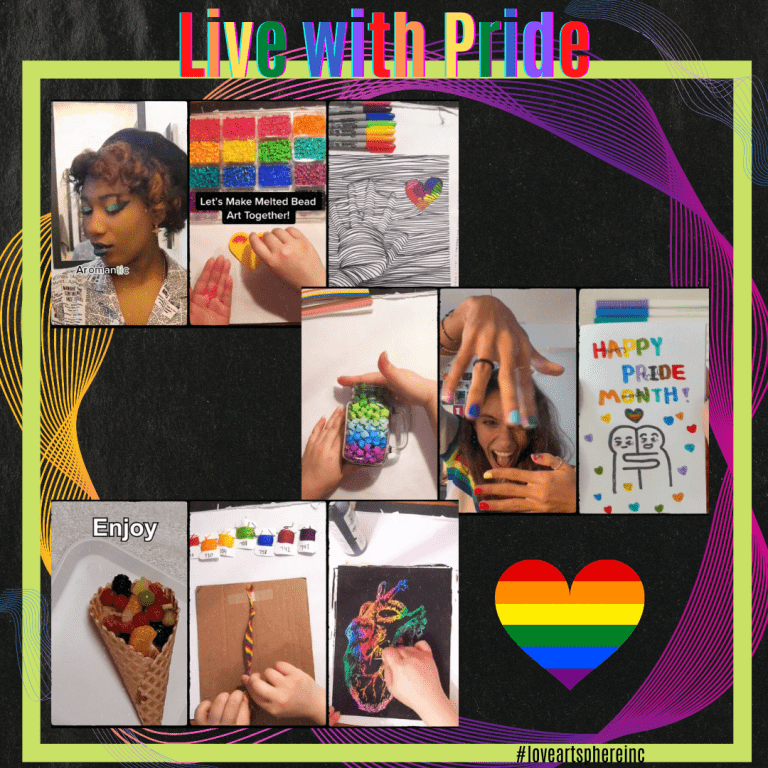 This June, Art Sphere celebrated Pride Month by sharing pride-themed TikTok videos and Instagram Reels.
Ideas for looks, accessories, recipes, drawing art, and much more are available in the ASI profiles on TikTok and Instagram. The videos also goes over facts and curiosities like the meaning of the colors of the pride flag.
Learn about the extraordinary lives of famous LGBTQ+ artists, musicians, and writers by visiting our newly-updated page about members of the community.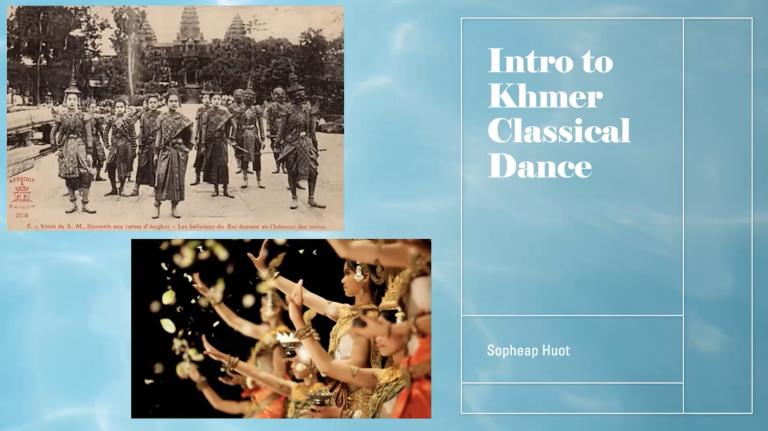 Art Sphere also has an exciting new video series on Cambodian Classical Dance. This series highlights the rich culture and history of Cambodia through a focus on symbolic dance gestures. Learn new moves from Sopheap in the free lessons at the link below, and share your finished handouts with us using #loveartsphereinc.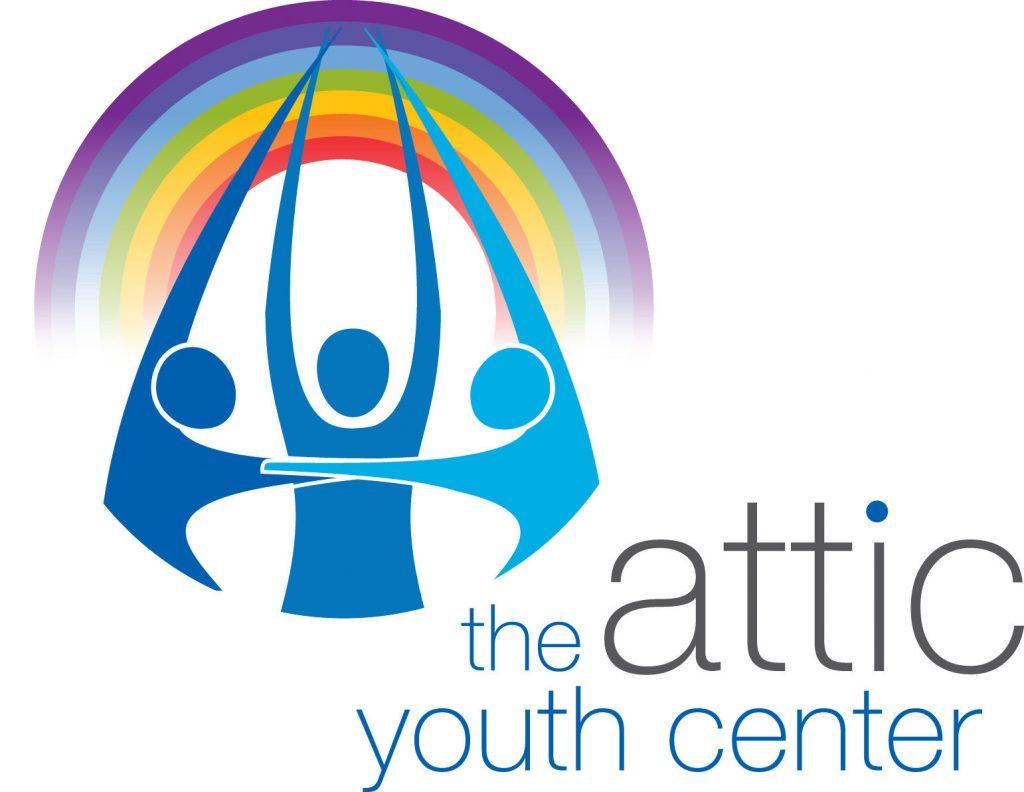 In July, Art Sphere's summer art program with The Attic is going to begin! It will be streamed live for the Attic's teen participants, where they will create projects inspired by LGBTQ+ art history.  
Check out the interactive program here. Our gallery of inspiring artists, musicians, and writers includes historic icons as well as exciting contemporary creators alike.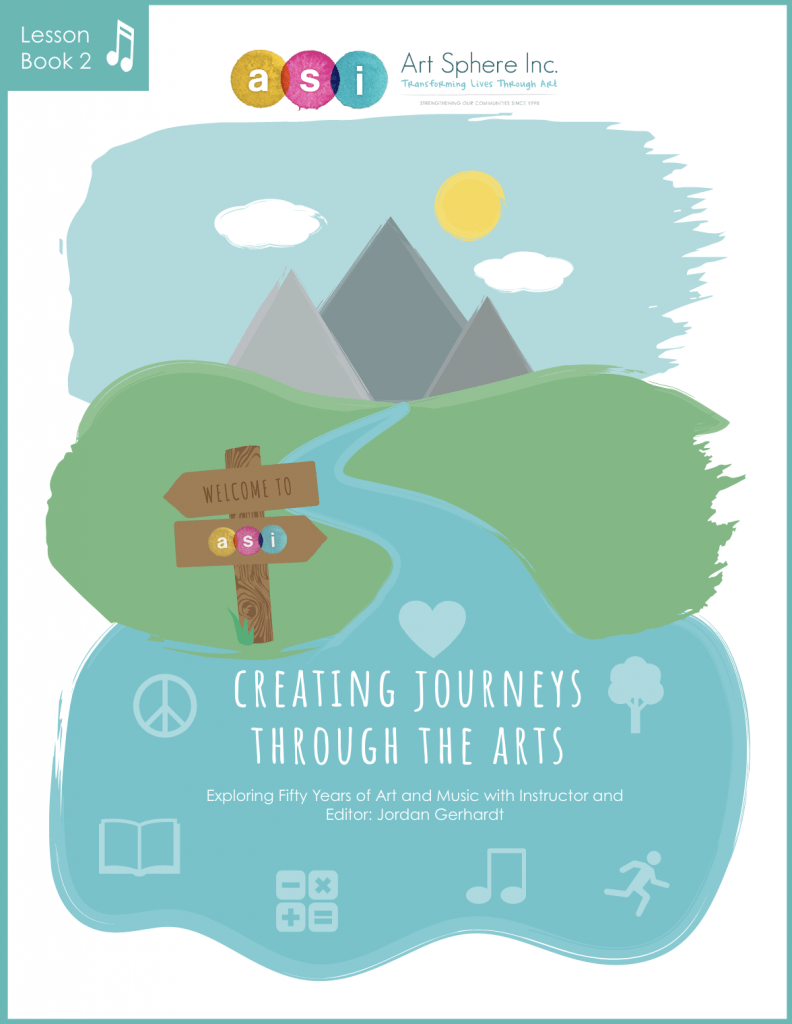 Expand your creative mind this month with six new lesson plan books packed with fun-filled, mixed media projects! 
Taught by certified art instructors, this curriculum will take you on a fantastic art journey. Titles include Exploring Fifty Years of Art and Music (Books 1 & 2) by Jordan Gerhardt and the Expanding the Creative Mind through Mixed Media series, featuring books written by Danya Ensminger, Sophie Najjar, Madeleine Smith, and Greta Heeb.

"Just recently I started working with the Attic Program, researching and writing lesson plans for the different queer artists that we will be talking about. I have learned so much myself about expression and pride and it has made me think of different projects that will get the students thinking about their self-expression. I'm really excited about it! I would like to shout out Kristin and Julia for brainstorming with me, and Carey for being so willing and excited to work on some of the handouts for the lessons too. Thank you. "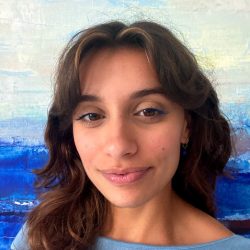 Daniela Wittenberg
Teacher
"During my time at ASI, I have been preparing the Attic program's content including coordinating the development of the interactive program. Through this, I've learned a lot about the artistic legacy of the LGBTQ+ community! Big shoutout to Susie Choi, Anthony Mazzocca, and everyone who has worked on this project."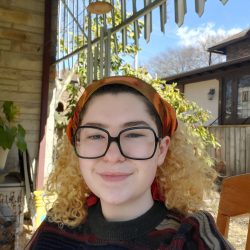 Hanna Pistorius
Manager
"I really enjoy making handouts for Art Sphere, especially handouts that promote diversity in different communities, such as the Asian, African American, and LGBTQ+ community. I love that I can help spread culture and inclusivity through my handouts as I did with the Asian American and Pacific Islander Heritage Month handout or the National Best Friends Day handouts!"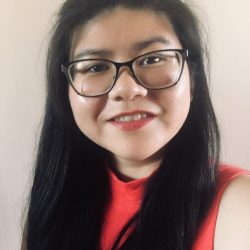 Carey Talbot-Sanders
Teacher
"Working as a designer for ASI over the last few months has been very fun and rewarding. In this time, I've learned how to present my art and my artistic process in interesting and appealing ways, as well as in formats that I can post online to share for others to enjoy. I've also had the opportunity to creatively collaborate with many members of the ASI team on projects that are really important and meaningful to me!"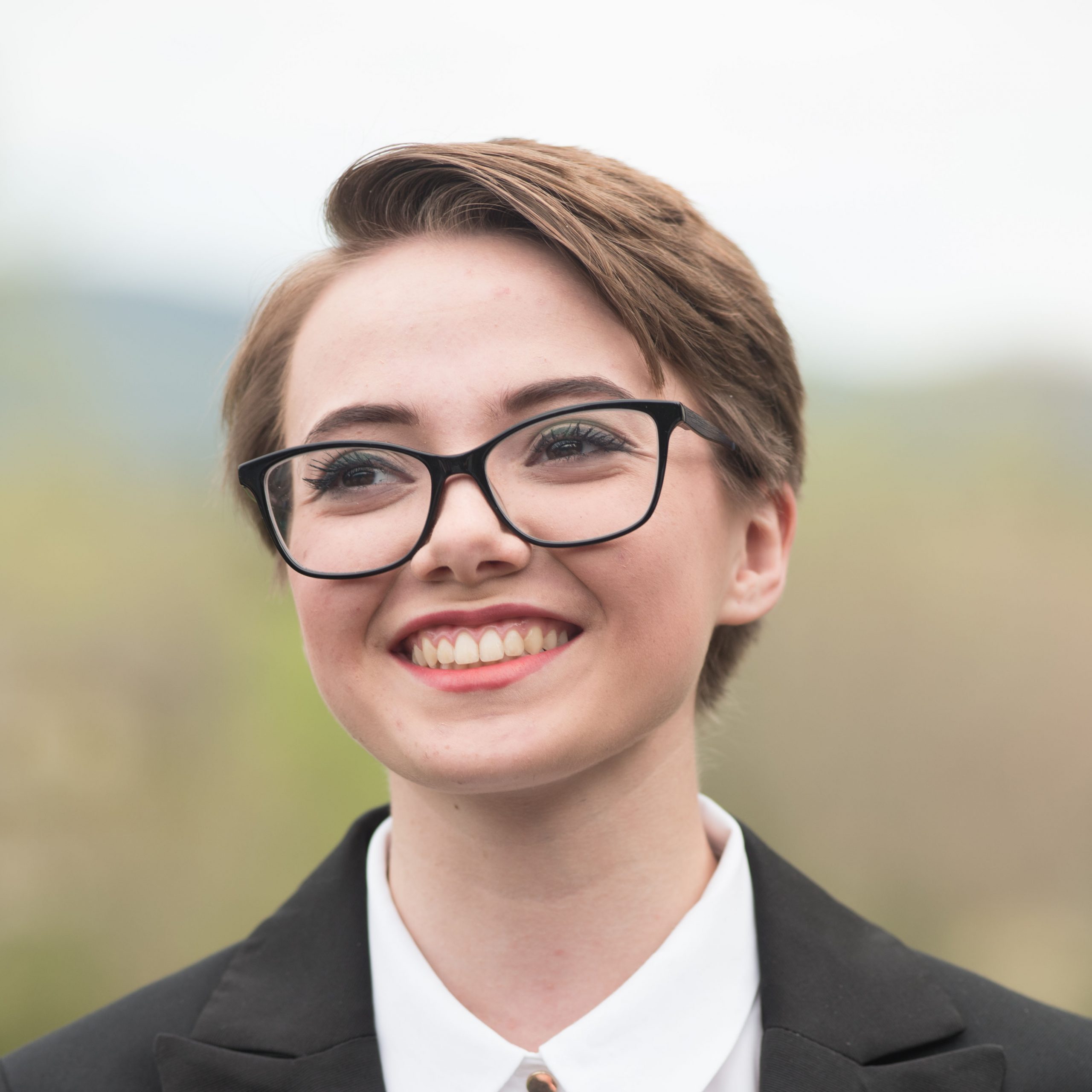 Ginger Mellott
Graphic Designer
YOU can be a part of Art Sphere's mission in "Transforming Lives through the Arts." Art Sphere provides FREE art instruction and supplies to inner-city youth who often have fewer opportunities to take art classes. Here, they learn how to creatively solve problems and express themselves. By donating here to our local Philadelphia organization, your money will go right back into the community. Thank you.
With the start of ASI's summer semester, we welcome you to meet new Drexel University Co-ops, University of the Sciences interns and volunteers as well as other members of our staff. We also offer one-day research projects to make volunteering easy – learn here how to be part of our team.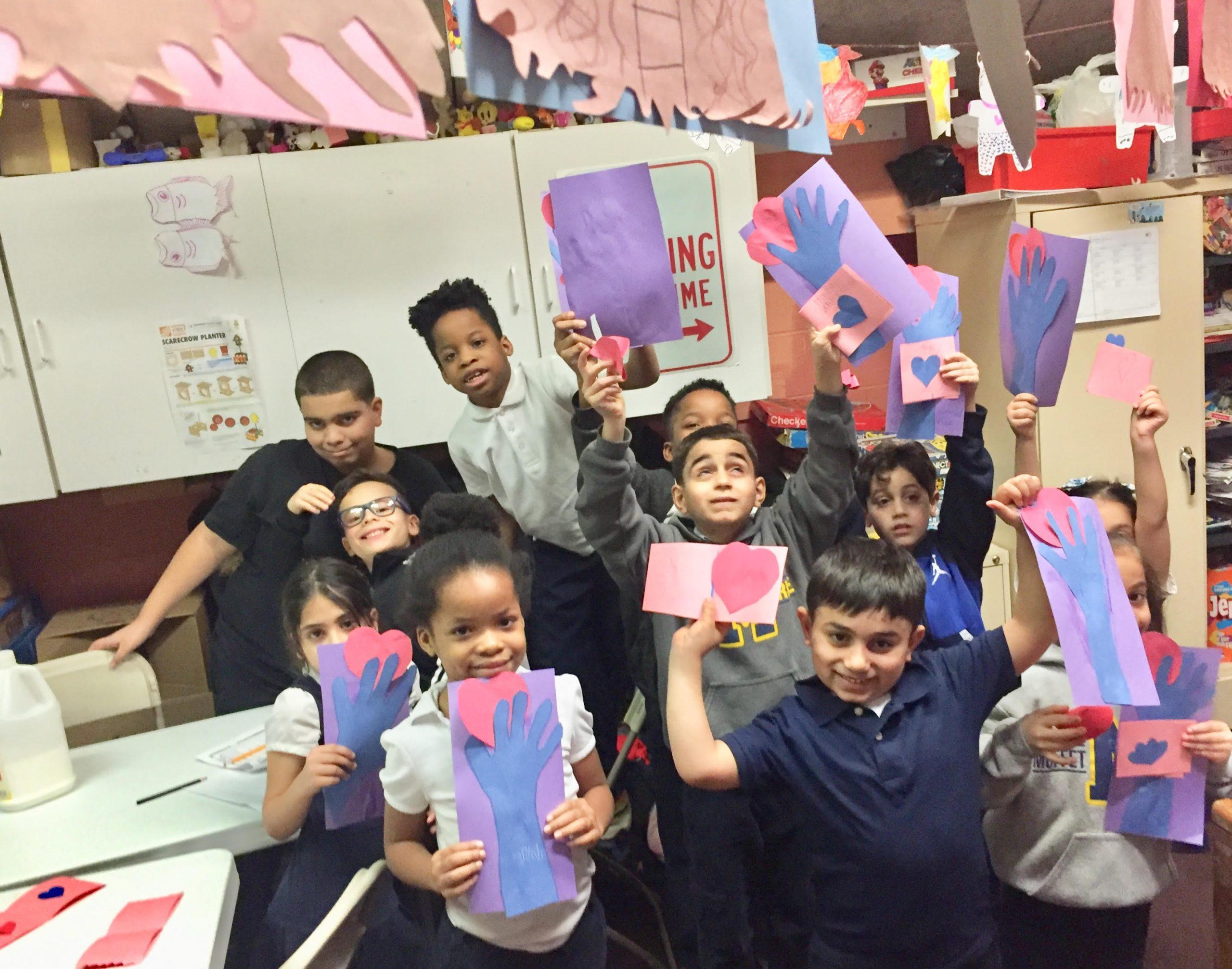 Have you ever wondered what life would be like in another state? Would you choose the mountains, country, coastline, desert, or forests?  
In one class at Towey Recreation Center, students created collages tracing their hands and wrote in their hearts the things and people they love and miss. Some of our students haven't seen family members for years. This project of ours gave everyone an opportunity to talk about the pros and cons of travel and moving, which bonded students from around the world together through their travel stories.
Reach out to your loved ones by downloading our Envelope and Card Project and writing them today!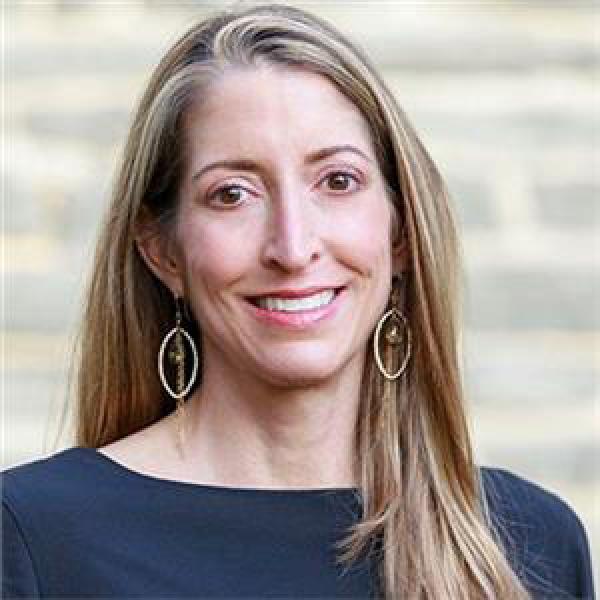 I really enjoy volunteering with Art Sphere because I've had the opportunity to be part of a group dedicated to making a difference in the Philadelphia community through art and education. As a member of the Social Media Team, I have the opportunity to promote exciting Art Sphere campaigns, such as Seeds for Philly Gardens. I enjoy sharing my enthusiasm for healthy eating, gardening, and cooking – and I think it's important to educate students about healthy eating habits in a fun and exciting way!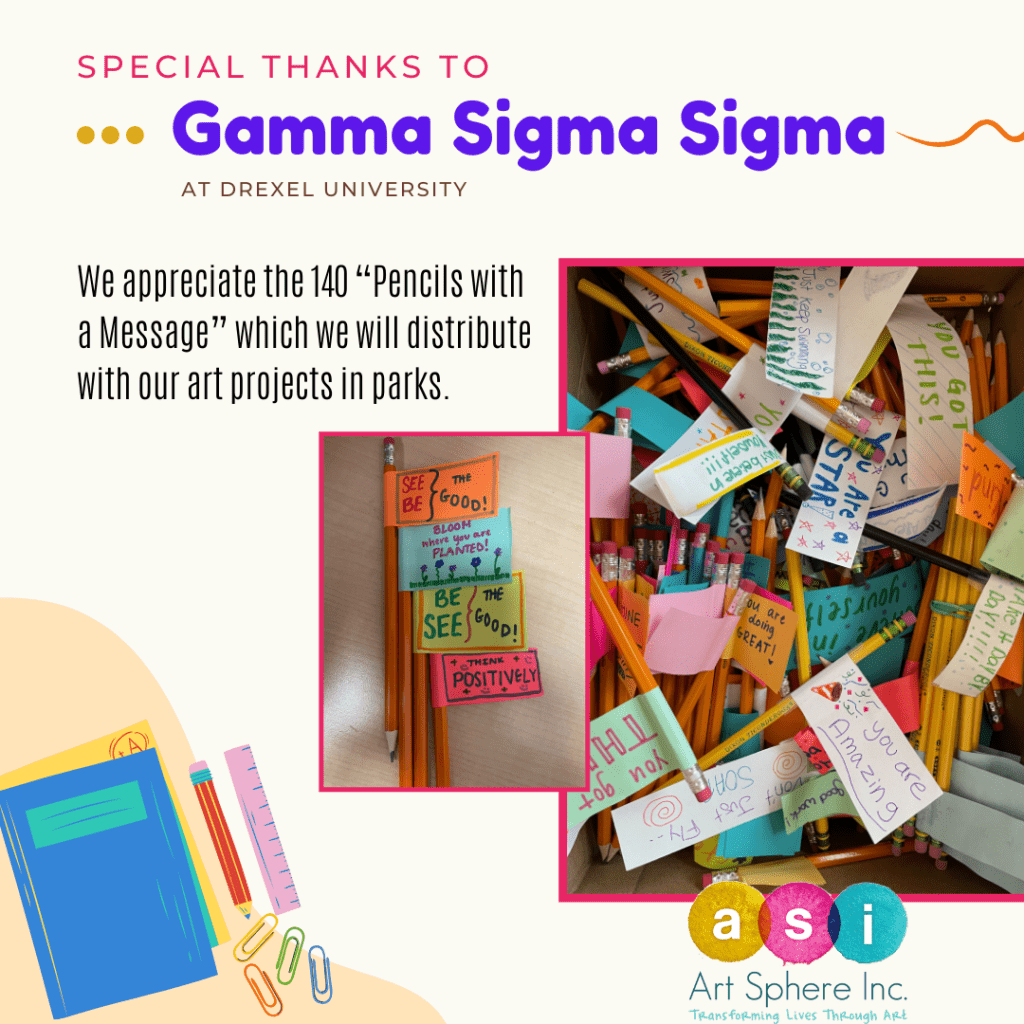 Special thanks to Gamma Sigma Sigma at Drexel University for your donations and volunteer support over the years! We appreciate the 140 "Pencils with a Message" which we will distribute with our art projects in parks over the coming weeks. One such art project will be making a flipbook, as taught by our animation teacher Sophia. If you would like to make one with us, check out our full lesson at the link below.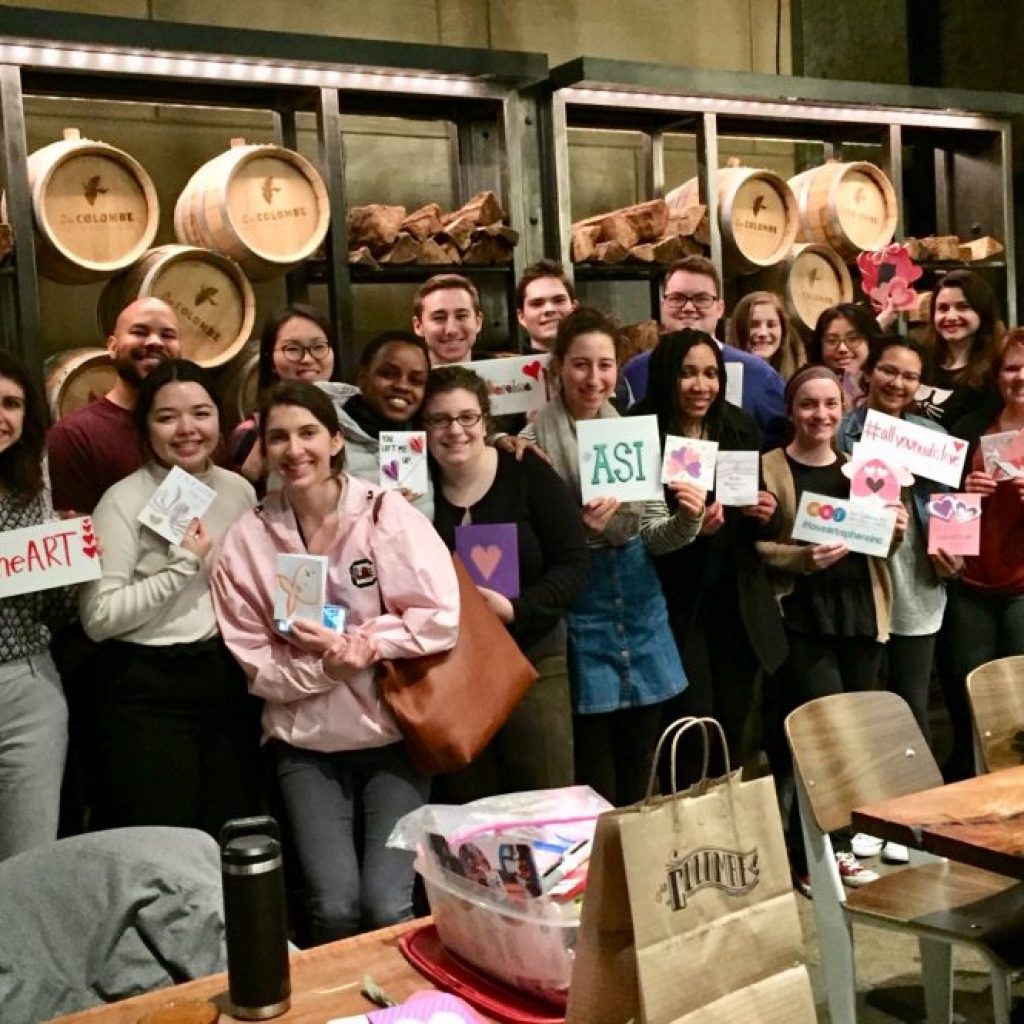 Come help us make a difference in the lives of inner-city youth and their communities! ASI offers a variety of opportunities for volunteers to get involved from our one-day research opportunities (like Passport or ATTIC) to longer-term positions. Contact us through volunteerwork@artsphereinc.org to get involved.
… and that wraps up this edition of the Art Sphere Bulletin. Thank you so much for reading our update this month. Be sure to follow us on social media for more fun activities, and we'll see you later!