Junior Duck Stamp Contest 2018!
Brought to you by the U.S. Fish & Wildlife Service
Locally hosted by John Heinz National Wildlife Refuge at Tinicum
Art Sphere Inc helped engage communities in the contest, and served on the judging panel for the Duck Stamp artwork and conservation messages.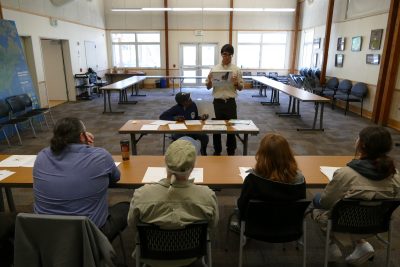 Art Sphere proudly partnered again with John Heinz National Wildlife Refuge Center to participate in the Junior Duck Stamp Contest. Children from K to 12 are encouraged to pair a conservation message with their very own duck stamp design to bring children environmental and conversation awareness and possibly a chance to have their very own stamp chosen nationally! The stamps and conservation messages were truly beautiful across all of the age groups.
Art Sphere made sure that hard-work, creativity, and thoughts from the heart made it through each round of judging.  Some of the messages were quite simple:
-Treat the environment and all species with the same respect you give to yourself and your home. (Age 9)
-Protecting endangered species is important because we need species diversity, and all of the richness of nature. (Age 11)
-It is important to protect the earth because I want all the animals to be here when I have kids one day. (Age 9)
-Every small act of conservation has a lasting impact on the future. No act is too small. (Age 15)
The Duck Stamp Contest is a great way to engage children in learning about their environment with hands-on creativity.  It gives them a chance to research and explore specific animals they may not have known about.  I certainly learned quite a few things from the contestants works of art, and enjoyed everyones hard work and effort. To get involved next year, contact the U.S. Fish and Wildlife Service. Seize this fun and interactive learning opportunity! Thank you to all of the artists, students, judges, parties, and to John Heinz National Wildlife Refuge at Tinicum for all of the awareness and preservation work you do. We will see you very soon!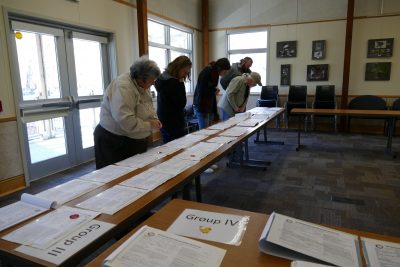 –