Experience the painting of murals, make a difference in the community, and let your imagination swim!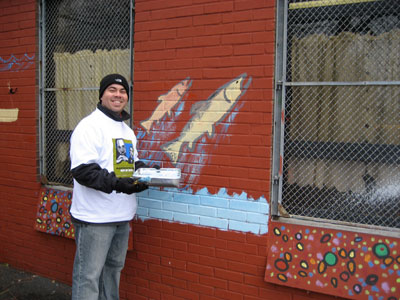 Submit your ideas for stencils with your donations to Art Sphere Incorporated.
For contributions of $50 or more, we will make your image into a stencil, use it in an upcoming mural, and send you a picture of the finished product!