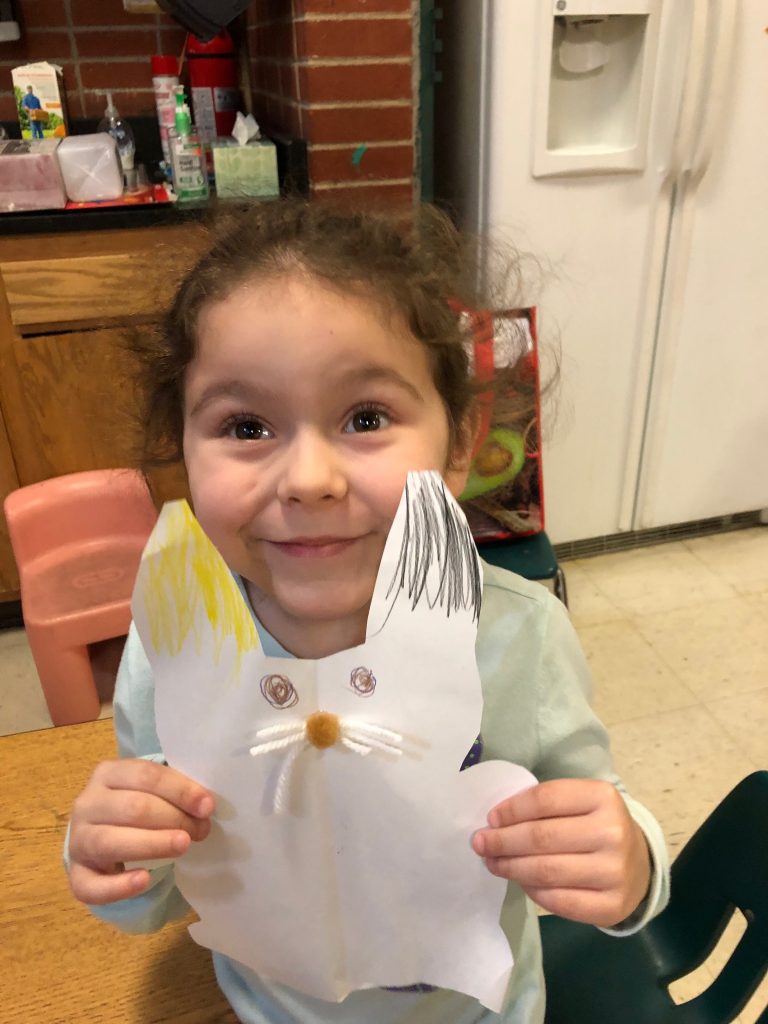 Finally, warmer weather is riding in, and at Cione, we decided to celebrate. We decorated paper bunny rabbits with yarn whiskers, and cotton ball nose and tail. I told the students to get creative and that they could make their bunnies super heroes, or princesses, or just regular old bunnies.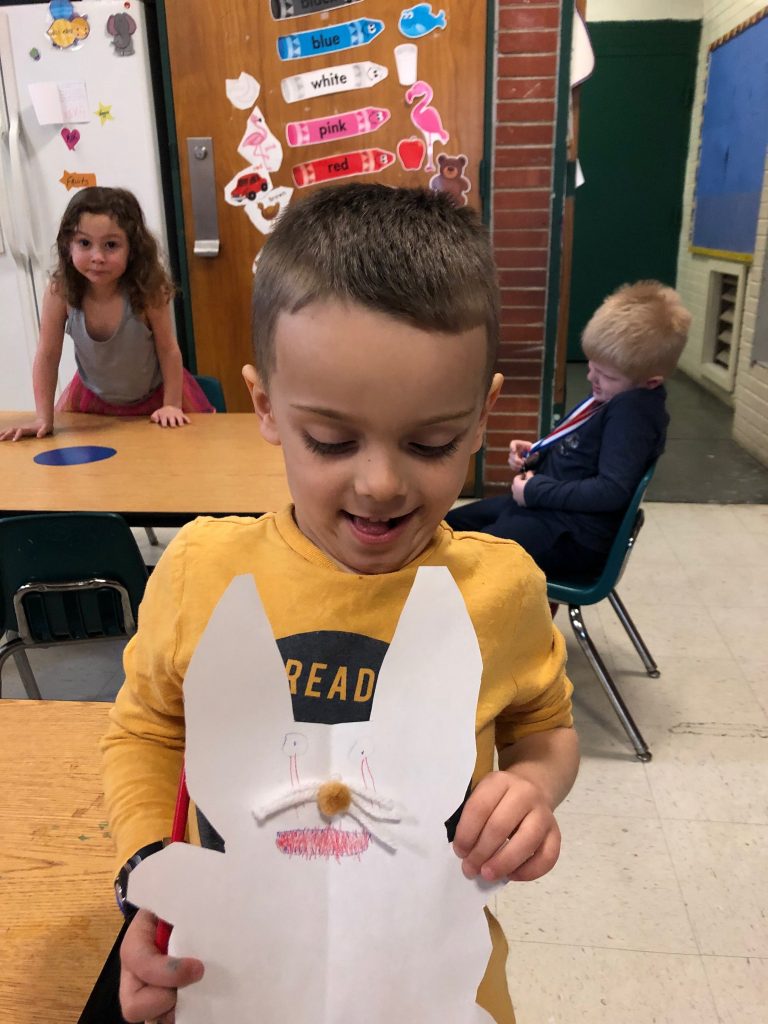 I loved seeing all of the different types of bunnies the students were creating. Sam decided he wanted to make a creepy bunny rabbit, which follows the artist freedom shown in his other works as well.
Once all of the students completed their projects, they shared the names of their bunnies. I feel that it is important for students to experience closure in their works, and by naming it, it grounds the piece and allows the students to think creatively.