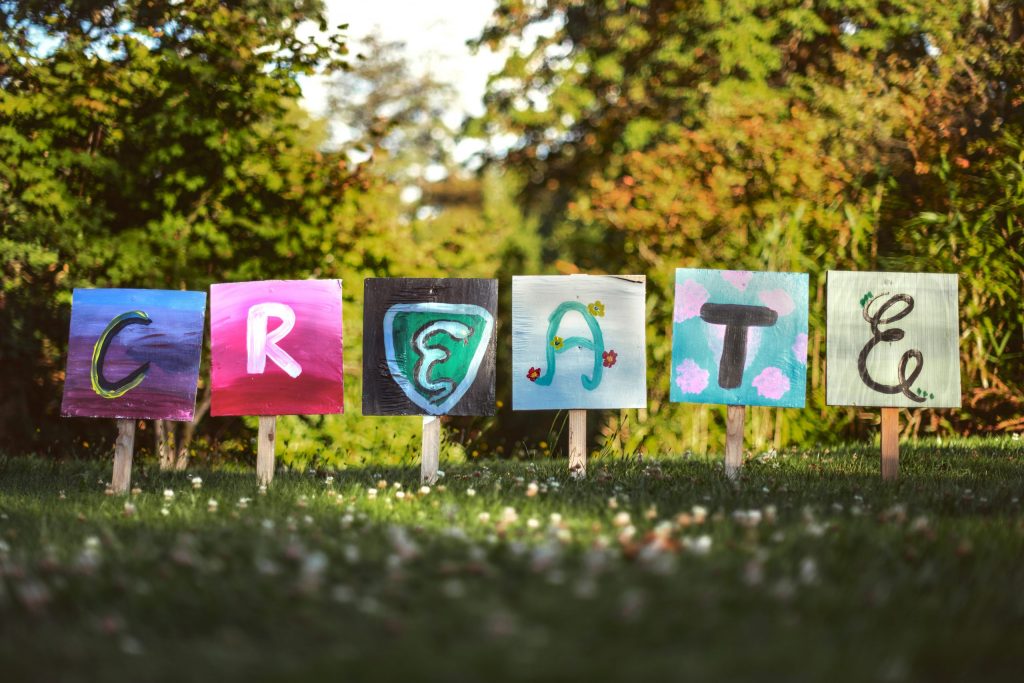 Social change lawn poster
Social change is defined in the Encyclopedia Britannica as "… the alteration of mechanisms within the social structure, characterized by changes in cultural symbols, rules of behavior, social organizations, or value systems." (Wilterdink, 2020). At a glance, social change feels like something that is out of the reach of the average person.
This couldn't be further from the truth. Society is what we create, and thus societal change is what we decide to change. There are ways anyone can participate in a social movement. 
Art and social change are paired together often for a reason. Creating things is a great way to grab people's attention and get people thinking about change. 
You don't need to be a DaVinci to make a bold statement, though. There are many crafts you can do easily at home to make a statement about a social change you want to make! A great way to show your allegiance to a cause is with signs.  
Materials for your poster
Many people often put-up signs like these on their lawns. However, you don't have to buy a sign to make a statement about your cause. Plus, there might not be signs out there that fit your ideals! Here is how you can create your customizable lawn sign at home! Adult supervision is required.
Posterboard (11" x 17

"

 

preferred

)

 

Two 6" garden stakes

 

Hot glue or similar adhesive (or duct tape for a safer option!)

 

Markers of your chose

 
Decide what cause you want to support, and research a little to get a sense of popular slogans, logos, artwork, etc. for inspiration.

 

Place the poster

 

board down on a flat surface to prepare for decoration. You may l

ay

down newspaper to protect the surface if you wish.

 

Decorate the front of the sign to your liking.

Flip over the poster

 

board and place the two stakes on the right and left of the bottom edge.

Glue or tape the skewers to the lawn sign

 
Tada! You now have a lawn sign you can place outside. If you don't have access to a front yard, a great alternative is to skip the stakes step and place the posterboard in your window for people to see as they walk by! 
 Now that you have the tools, what social change do you plan on enacting? Crafts are just one of many ways you can get involved with the social movements of your choice!