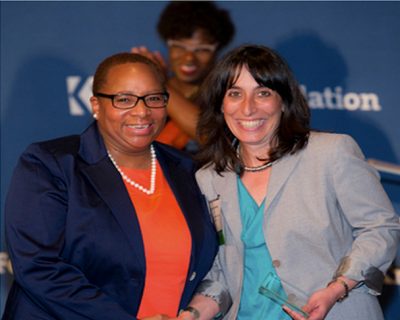 ASI Founder Receiving Knight Foundation Challenge Grant Award
Have you ever had a really big idea and wondered if it was truly possible to make real? I surely have!
Have you ever had a really long-term goal and wondered whether you had the patience to see it succeed?   I have!
On April 29th, I publicly learned that a 15-year-old ambition, "Creating Legacies Through Art," the brainchild of Art Sphere Inc. to help youth in the city to heal through the arts on a grand scale, was about to be recognized and with your support soon to be realized.
Maybe you, too, have felt like a small fish in a big ocean, have thought that your values were not shared by the public-at-large, lost faith in our pop culture, media,  and large institutions and wondered if your ideas would ever get to the next level or ever reach a greater audience.  Well, I definitely have had my doubts, prompted by the critical label of being called an idealist, possibly one time too many. I too have considered myself foolish at times for not accepting the norms and the so-called "ideas of the establishment."
If I did not tell my students on a regular basis the words of The Little Train That Could "I think I can" and had the threat of hypocrisy looming on my subconscious, I doubt I'd be willing to take the scary steps to follow my dreams and retell our non-profit's mission. Without repeatedly affirming my truth, I am sure I would have taken an easier road and given up long ago.
So when I say how incredibly powerful it was to get public recognition and support for our programming, these are not idle words.
The fact that it coincides with Art Sphere Inc.'s 15th anniversary points all the more to a familiar message we repeat, "that we create miracles and luck by daily striving and keeping sight of our goals—one little step at a time."
The artist-dreamer in me feels more grounded than ever after hearing the leaders of the Knight Foundation address the huge audience on the importance of bringing college students into local inner-city classrooms, utilizing technology to spread the arts, and identifying and promoting under-recognized resources of Philadelphia. IT WAS LIKE MUSIC TO MY EARS—THAT'S OUR MISSION!!!
With this award, I feel a great honor and responsibility to continue to share our message and ask that you will help me!
If you are like me, inundated with negative news, consider sending friends, family and colleagues some of our correspondence. Forward our newsletter, email links to our blog, website, Twitter or Facebook or join these public networks.
As we look to find the matching funds, repeating our message is going to make all the difference!
Read more about our award from our press release.