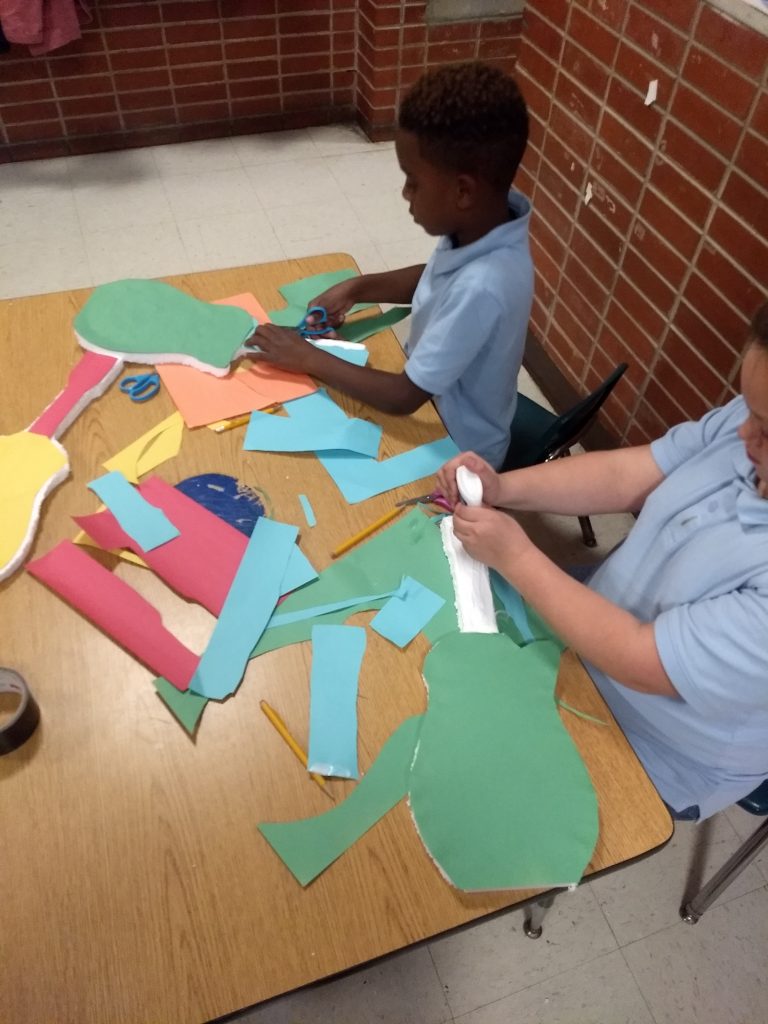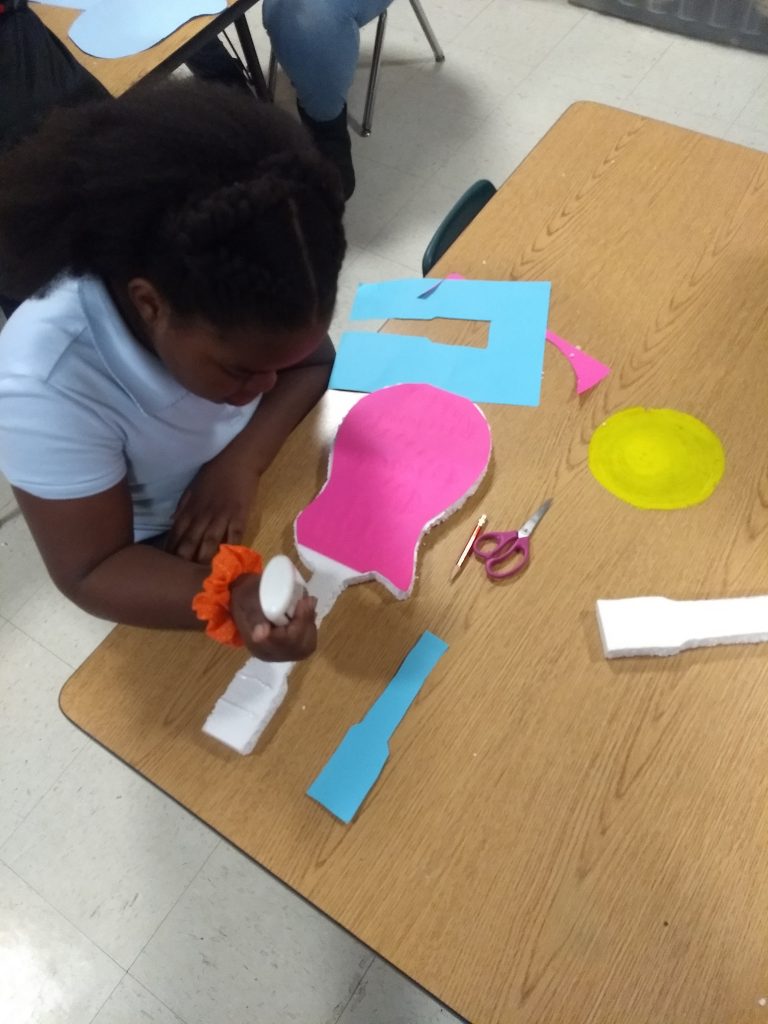 Project: Let your students embrace their inner rock stars through this fun activity when they get to cut out and design their own styrofoam guitar. This project is suitable for elementary schoolers, and it's a great way to teach kids about the guitar as well as some history about rock n' roll. It's also a great opportunity to show them how to repurpose old paper and styrofoam.
Vocabulary:  Paper collage, which is artwork made from an assemblage of different cut paper.
Materials: Styrofoam boards, different colored construction paper, magazines and newspapers that can be cut up, scissors, glue, guitar template (find here!)
Directions:
1. Trace the guitar template onto the styrofoam boards and construction paper.
2. Cut out the guitar shapes. Cutting the styrofoam board may be tricky, so be sure to get help from an adult!
3. Glue the  construction paper guitar onto the styrofoam board.
4. Review the parts of a guitar so that students can plan out what shapes and patterns to make on their guitar. You can use our free guitar handout linked in Step 1 to help teach the parts of a guitar! Or, check out this helpful video!
5. Use your plan to start making your collage by cutting out the magazines and newspapers, and gluing them to your guitar!
Expand your journey: Check out our lesson on Sister Rosetta Tharpe, the Godmother of Rock n' Roll!