Recreate famous works of art using household items! Print your recreations, "frame" your work, write descriptions and hang them up so your walls look like your favorite art museums!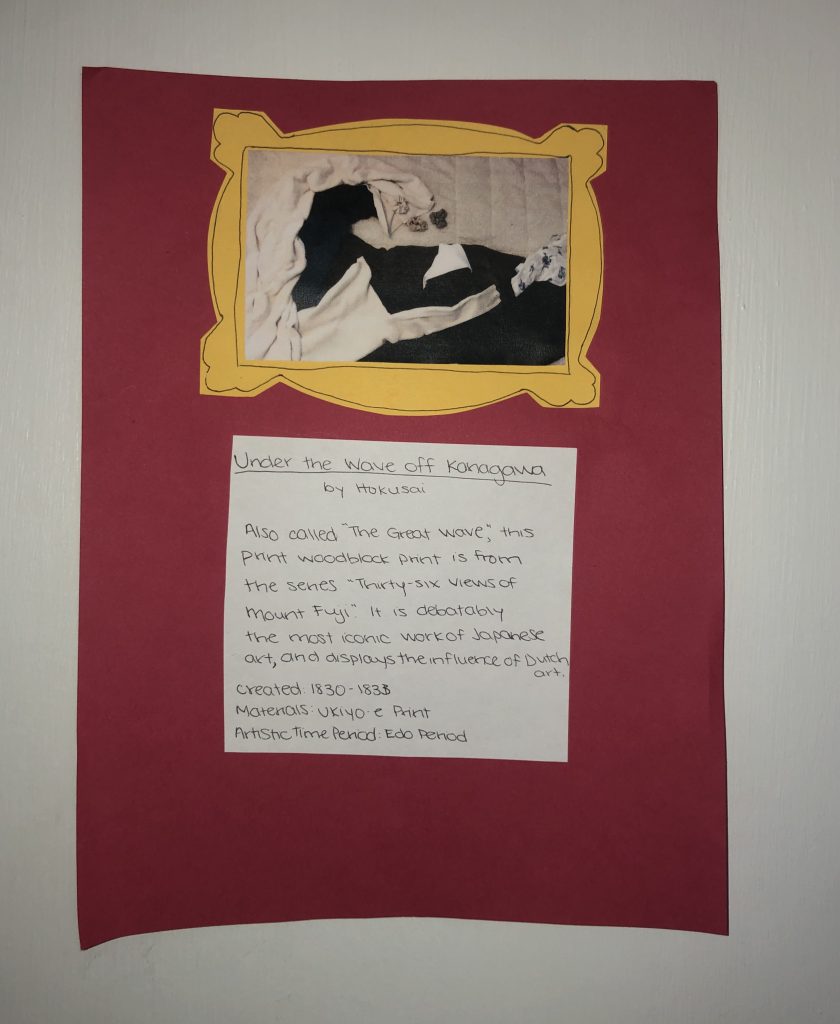 This project is one of the virtual literacy through art classes hosted on Facebook Live from 1:30-2pm every Wednesday and Friday. Materials and instructions are posted here afterwards. Tune into the live classes to ask questions, give suggestions, and interact with other students who are stuck at home!
If you want to watch the recording of the live video, check out our Facebook page or Youtube channel!
Materials:
something to take pictures with and a printer (if you do not have access to these, you can also draw it)
household items
construction paper
scissors
glue stick
something to write with
Instructions:
What artworks do you want to recreate? Do you have a favorite painting? Use this link to help you find inspiration or google search "recreate famous works of art."
Recreate your chosen artwork! Use household objects, cleaning supplies, clothes, family members, your dog, and anything else that will help you recreate the artworks.
Photograph your work, upload it, and print it out! Make sure the picture will fit on a piece of construction paper.
Make a construction paper frame for your printed recreation.
Glue the framed artwork (your photograph) on a piece of construction paper.
Underneath the framed artwork, cut a text box out of white paper and use this to write a description about the artwork you chose.
In your description you should include things that usually go in the description of an artwork in a museum. Include the title, the artist, the materials used (this can be what the artist used or what you used in your recreation — you decide), what art movement it belongs to, the artist's inspiration, and anything else you think is interesting!
Glue that underneath the framed artwork.
Hang it up, and create more! The more you make and hang up, the more priceless pieces your own personal gallery will have for you to show off!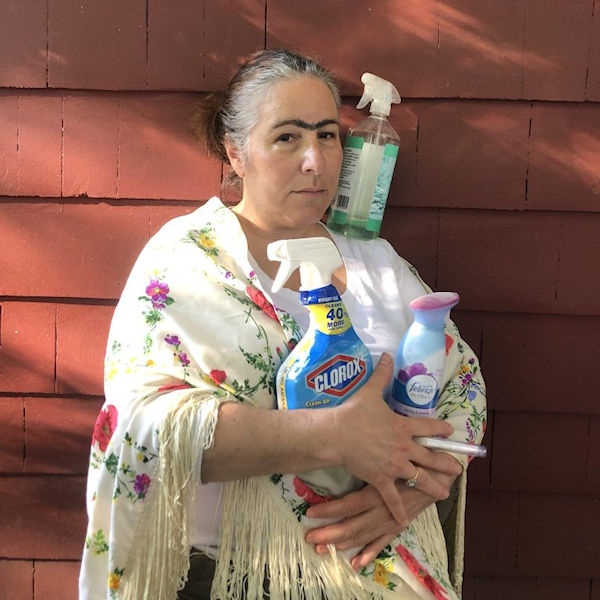 Image by Maritza Lohman, for Art Sphere Inc.
Here is another fun recreation.