On Wednesday June 22nd, Art Sphere Inc. was pleased to be an exhibitor at the Free Library of Philadelphia's Read! by 4th Partner Resource Fair. It was a valuable opportunity to meet and share lesson plans and education strategies with so many other organizations working to support children in Philadelphia. We are excited to incorporate some of the strategies that were covered during this conference into our lessons. Thank you for the opportunity to share resources, and we look forward to future opportunities to collaborate. Learn more about the Read! by 4th Campaign here.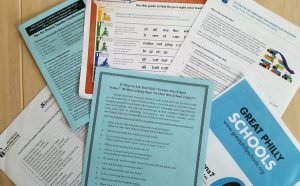 Art Sphere Inc. is happy to share our online curriculum, handouts and art lesson plan book that promote literacy in an effort to serve more Philadelphians in need of free resources.
Creating Legacies Through Art, a free e-book of lesson plans for teachers, parents and young artists everywhere! We invite the public and your partners to download the material for classroom or individual use. This book takes you on a journey to explore the commonplace and find new meaning in everyday objects. Through individual and group projects, with additional links and references to help you extend the journey, our art lessons provide opportunities to transmit core values, such as compassion, tolerance and respect. What will be the legacy you leave through art?
It is also available in Mandarin and Spanish.
Additional Art Sphere Inc. lesson plans can be accessed on the curriculum tab of our website. We also work to promote other free educational resources provided by others by providing links on our blog.
Reach Out and Read Greater Philadelphia is a coalition of Reach Out and Read Programs in Southeastern Pennsylvania and currently includes 48 primary care health centers, reaching 46,000 young children in need this year. Reach Out and Read Greater Philadelphia pediatricians, family physicians, position assistance and practitioners are working to provide at least 1000 brand-new books to young children (ages six months through five years) during their pediatric check ups. You can help them by donating books here. This is a list of suggested titles for donation.