Bigs – Fishtown Rec Center
After our time with the littles ended, Miss Becca and I were ready for our big kids! We had to find out if their brains could be turned off of summer mode and back to "school-mode" for at least a few minutes! Our older students were asked the same of our littles – fill out the color wheel in the correct order. They were encouraged to be neat and careful with their work. Then, we paused, discussed the color wheel, and compared it to a rainbow. We did the dead marker paint science experiment again and the kids were asked to work on their second color wheel if they did not get it correct the first time. This completion of two allows the students to understand their mistakes by correctly fixing them and comparing the differences.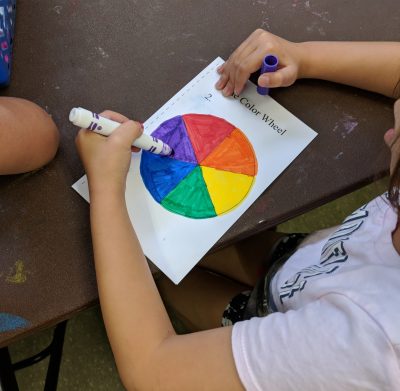 After they completed their second color wheel, students were given a Chinese Dragon Mask to color to their liking. The simple intricacies were fun for everyone.