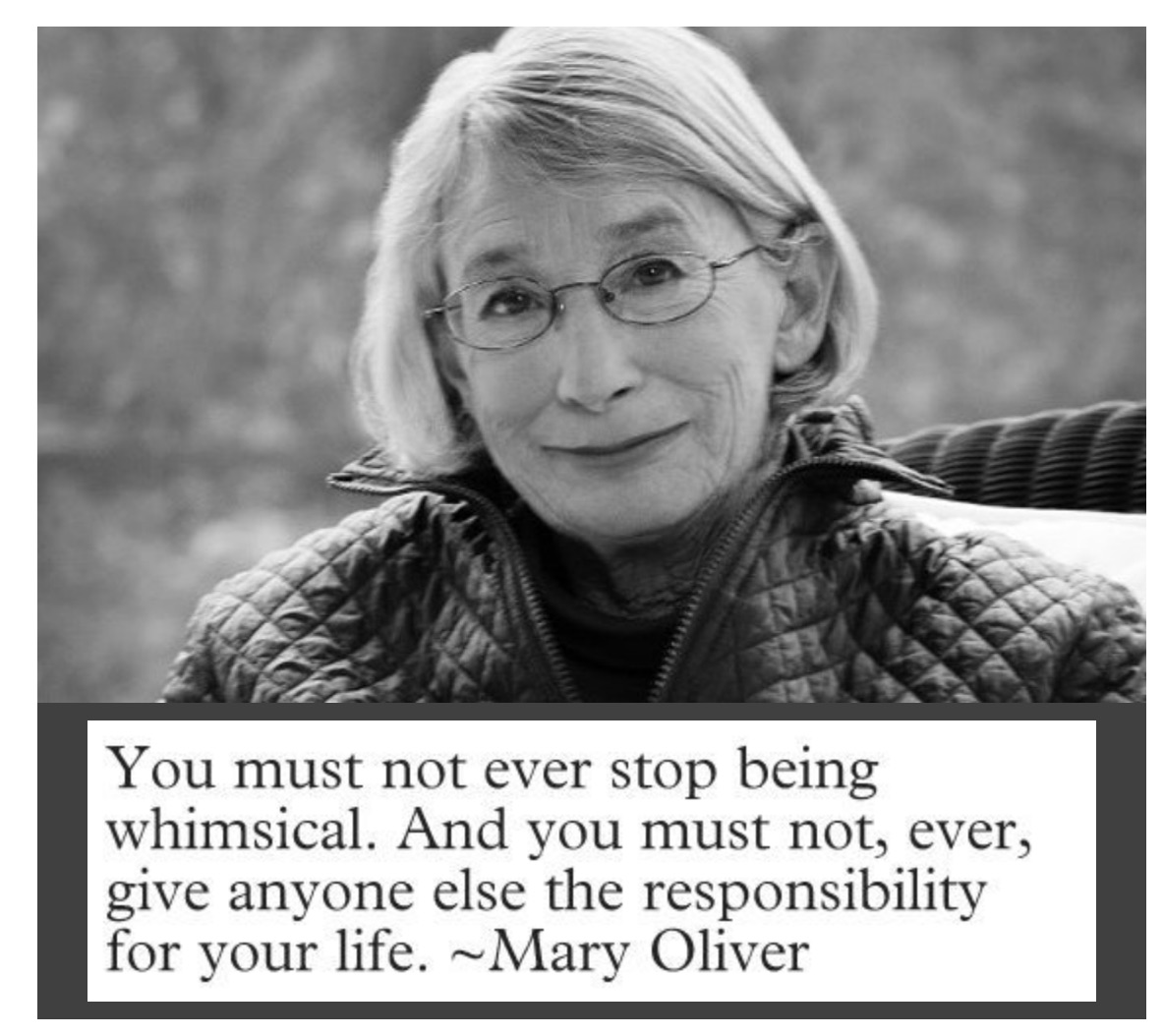 In recognition of Pulitzer Prize-winning poet Mary Oliver who died January 17th 2019, we have asked students to illustrate their favorite words by this author who "wrote brief, direct pieces that sang of her worship of the outdoors and disdain for greed, despoilment and other human crimes. One of her favorite adjectives was "perfect," and rarely did she apply it to people. Her muses were owls and butterflies, frogs and geese, the changes of the seasons, the sun and the stars."By HILLEL ITALIE Mary Oliver Poems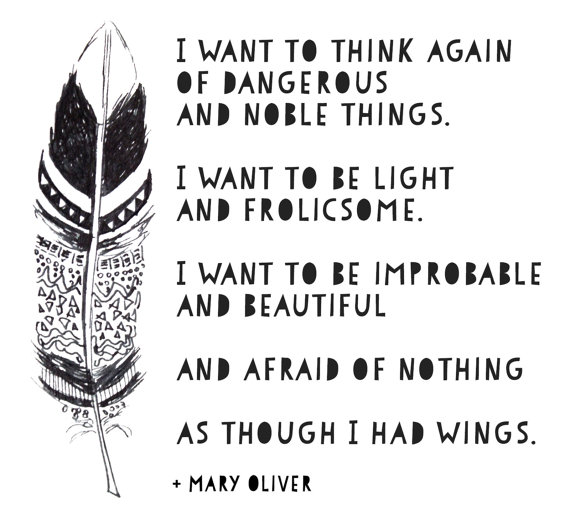 "The most regretful people on earth are those who felt the call to creative work, who felt their own creative power restive and uprising, and gave to it neither power nor time."
―Mary Oliver
"It doesn't have to be blue iris, it can be weeds in a vacant lot.

Just pay attention, then patch a few words together and don't try to make them elaborate.
This isn't a contest but the doorway into thanks. A silence in which another voice may speak."
– Mary Oliver, Praying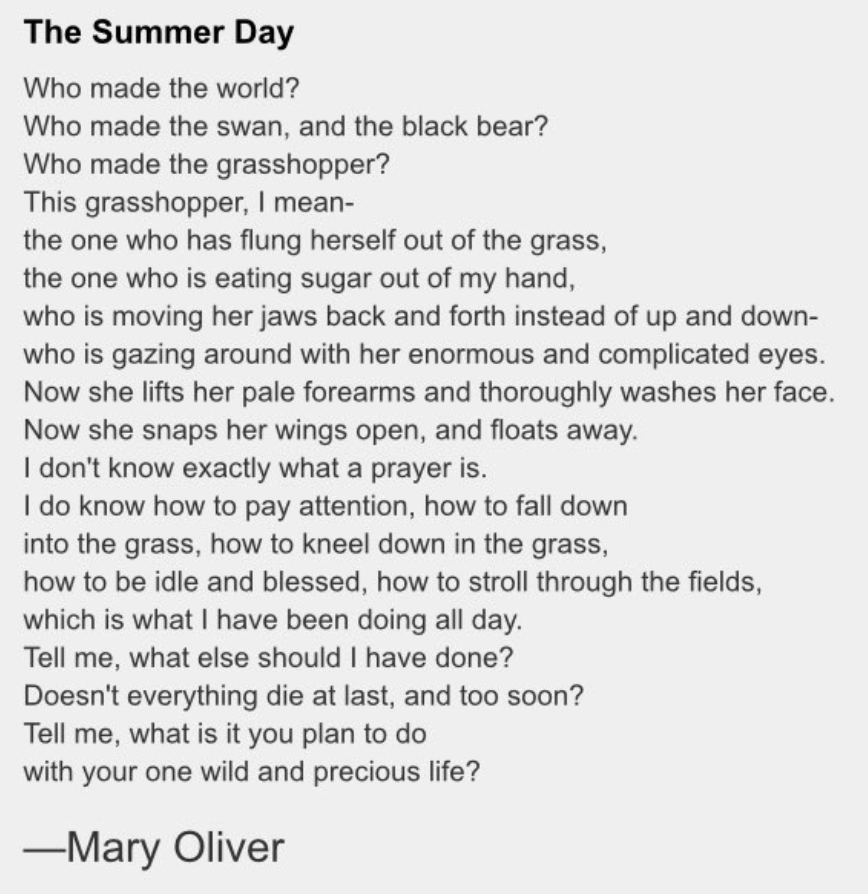 The Uses of Sorrow
by Mary Oliver
(In my sleep I dreamed this poem)
Someone I loved once gave me
a box full of darkness.
It took me years to understand
that this, too, was a gift.