This Sunday at Tzu Chi, we made paper bag trees!
We started the lesson plan  with a question-and-answer session. We correlated our lesson plan with the kids' theme this month: courage. One of the questions we asked the kids is if trees are courageous and important to our daily lives.
In response, we referenced the well-known saying about the mighty oak,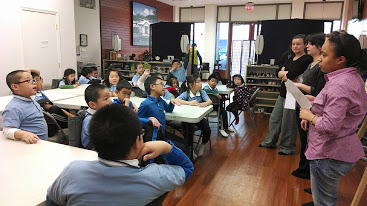 that wise and courageous things can have small beginnings.
We also discussed the familiar tree-named streets of Philadelphia in terms of how often we associate nature with our daily lives.
Everyone was excited to work on the trees and followed directions wonderfully. First we cut strips into the top end of our paper bags.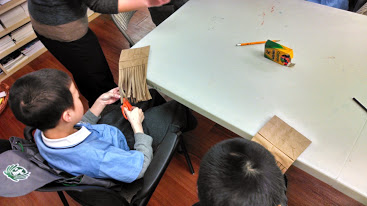 We then twisted the strips we had cut.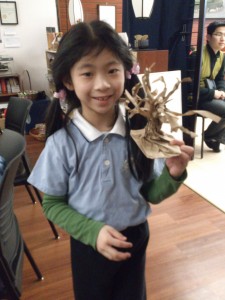 Lastly, we added tissue paper leaves!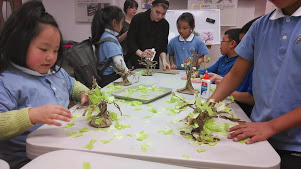 When it was time to clean up, students were reluctant to stop working on their trees. Everyone wanted to keep adding final touches. They all loved working on this project.