Ribbit! The enthusiastic students of Tzu Chi dove right into this beginner origami lesson and expressed a great deal of artistic creativity while doing so. Our origami frogs were a hit, as this lesson is ideal for most age groups.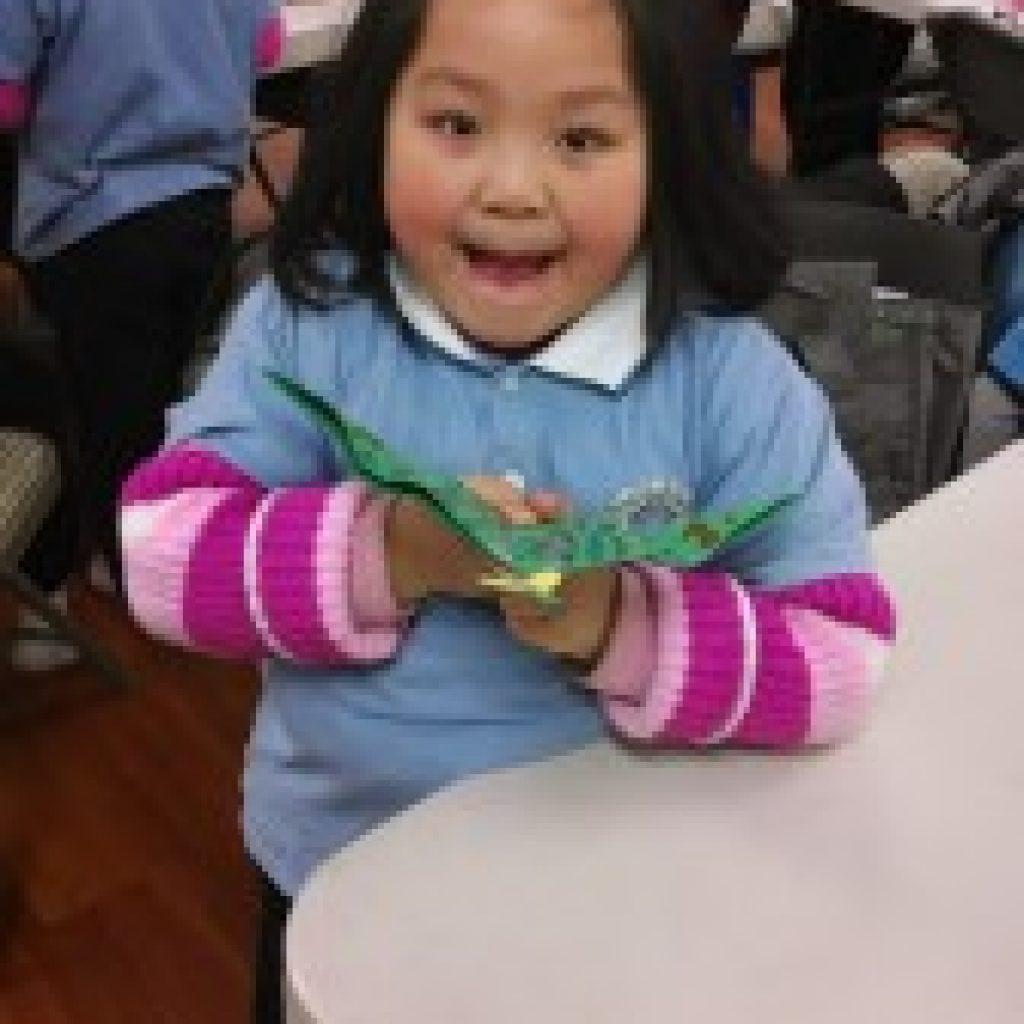 After a very brief discussion on the diversity of frogs, the folding began! The children easily picked up this simple origami technique and were quickly on to the decoration process. The Tzu Chi students were particularly excited about our surprise material, the "googly" eyes. After the eyes were securely glued to our frogs, the children were able to decorate freely. The students added tongues, flies, decorative patterns and/or lily pads to their unique amphibians.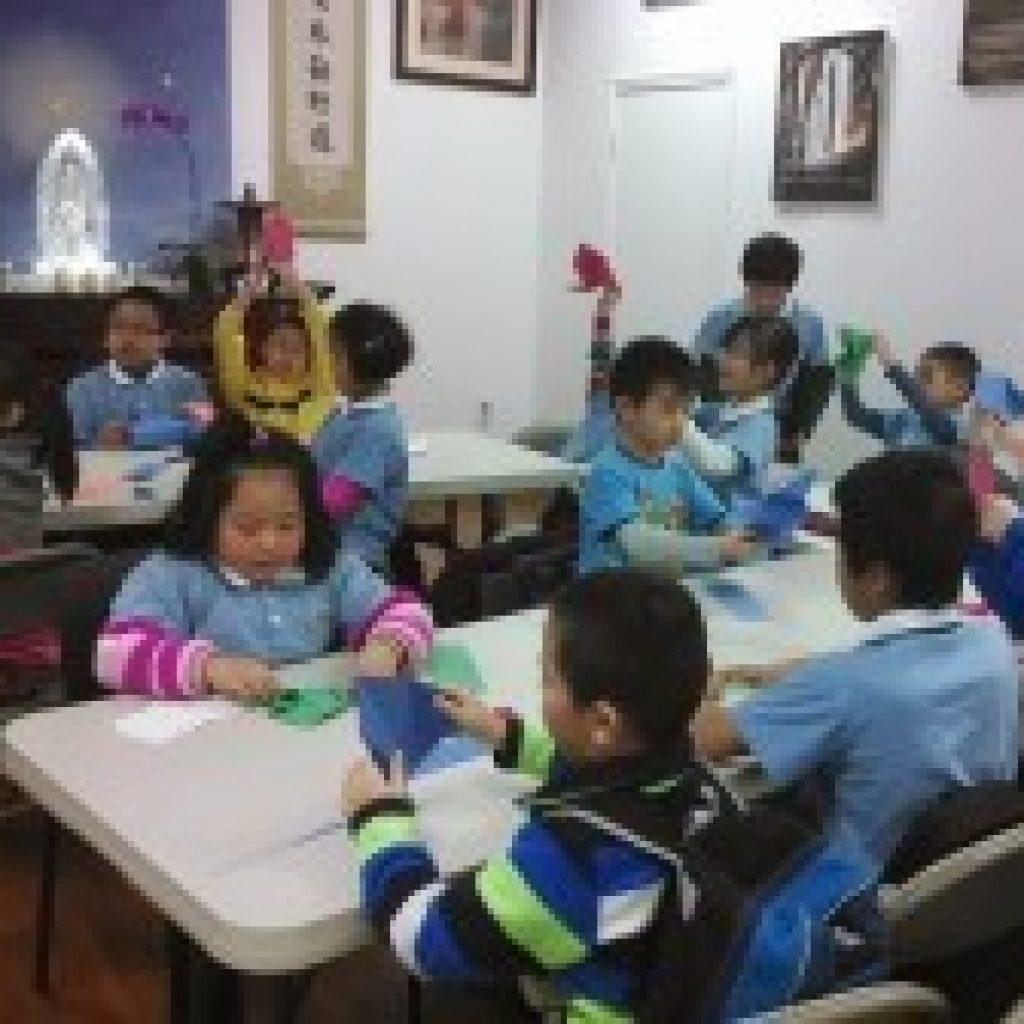 The concentration and diligence displayed by the Tzu Chi students is inspiring. Many of the children strived to create the best project possible. While this is a very fun project, the students took the lesson quite seriously. Their love for the art is moving. As teachers, we hope to meet their enthusiasm and appreciation each week.