Giving Groove,  Decontrol, and ASI came together to celebrate Decontrol's latest album at a release party at Connie's Ric Rac on August 4th. These passionate and talented musicians and their loyal following raised over a thousand dollars for Art Sphere Inc. and connected our organization with music lovers of all ages as well as Philadelphia's amazing punk rock scene.
We want to particularly thank Robbie Birch of Decontrol, and Katie, Matt, and Mike of Giving Groove for all their support.
Their efforts will help bring musicians to our art classes to enrich students' lives.
Students will learning about the what makes a musician, and the the processes musicians use to create songs, lyrics, and stage craft as well as  the skills needed to master their instruments.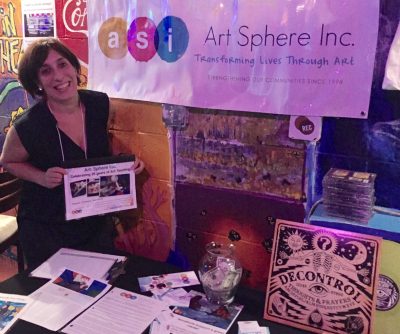 Thank You Giving Groove and Decontrol!