Meet an ASI Volunteer making a difference through art in Philadelphia.
Esther recently graduated from the University of Pennsylvania this past spring with a degree in Religious Studies. Her academic interests lie primarily in philosophy and eastern religions. In her spare time she enjoys painting, taking photographs, dancing, and exploring life.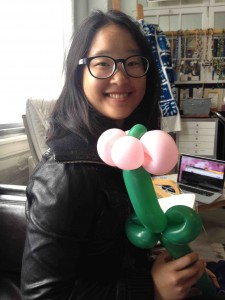 Because Esther loves taking photographs and making art, she contributes to ASI by making teaching videos for students demonstrating how to make art projects. The demonstration videos help other kids learn how to make a project outside of the classroom. See some of Esther's work here.