Mary Blair had a unique style seen mostly in Disney productions from 1943-1953. As Walt Disney's favorite artist, she created concept art for many Disney films, including Cinderella, Dumbo, Peter Pan and Alice in Wonderland, and her style is still inspiring Disney and Pixar movies today.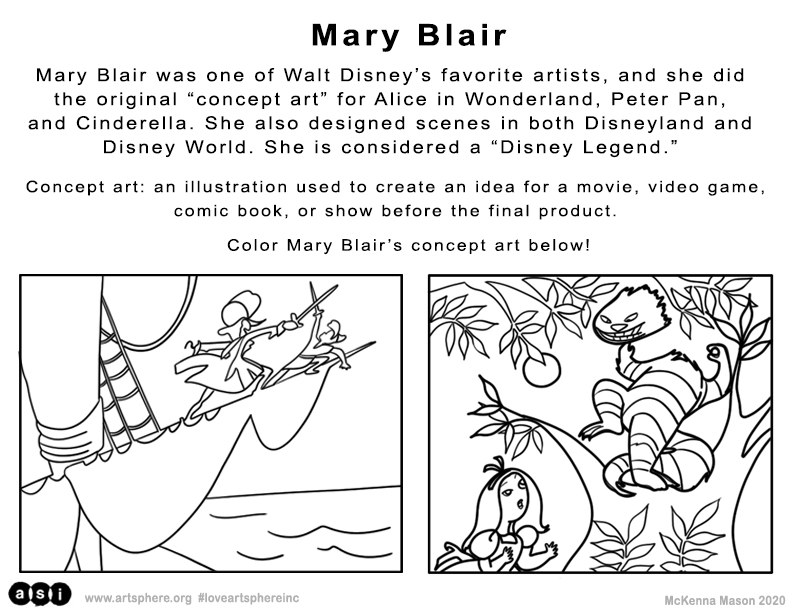 This project is one of the virtual classes exploring women artists, hosted on Facebook Live from 1:30-2pm every Wednesday and Friday. Materials and instructions are posted here afterwards. Tune into the live classes to ask questions, give suggestions, and interact with other students who are stuck at home!
If you want to watch the recording of the live video, check out our Facebook page or Youtube channel!
Materials
Mary Blair handout (linked below)
Something to draw with
Instructions
Check out Mary Blair's art!
Read more about Mary Blair here!
Color in the handout however you like!