For African American history month, this is the second installment in our series of coloring book handouts celebrating  important musicians of Philadelphia! Today, we want to recognize the trailblazer, icon, and classical singer: Marian Anderson.
Born in 1897 to an ice vendor and a caretaker, Marian Anderson rose from humble beginnings and navigated discrimination and adversity to become one of the most celebrated musicians from Philadelphia.
She began learning to sing at an early age under the tutelage of her church choir at the Union Baptist Church in South Philadelphia. She lived a long and remarkable life, full of many musical, philanthropic, and civic achievements.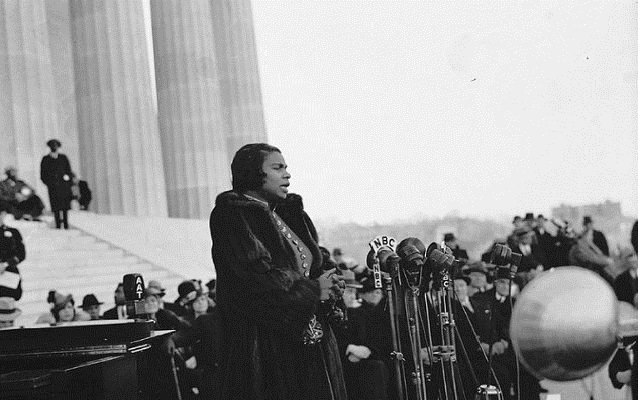 She performed across the United States and Europe, played for troops during World War II and the Korean War, and gave benefit concerts to support the Civil Rights Movement during the 1960s. 
After being denied permission to sing at Constitution Hall in Washington D.C. by the Daughters of the American Revolution, the resulting public backlash paved the way for her now iconic 1939 performance to an integrated audience of more than 75,000 people on the Lincoln Memorial Steps on Easter Sunday.
She was also the first black person to perform at the Metropolitan Opera in New York City in 1955. Her other accolades include singing at John F. Kennedy's inauguration in 1962, and receiving the Presidential Medal of Freedom the following year.