Explore three artistic movements through the works of one artist: Lyubov Popova, a Russian woman who was born in 1899 and died in 1924.
Today's project is inspired by Popova's work with Suprematism, an artistic movement that focuses on geometric forms in a limited range of sizes and colors.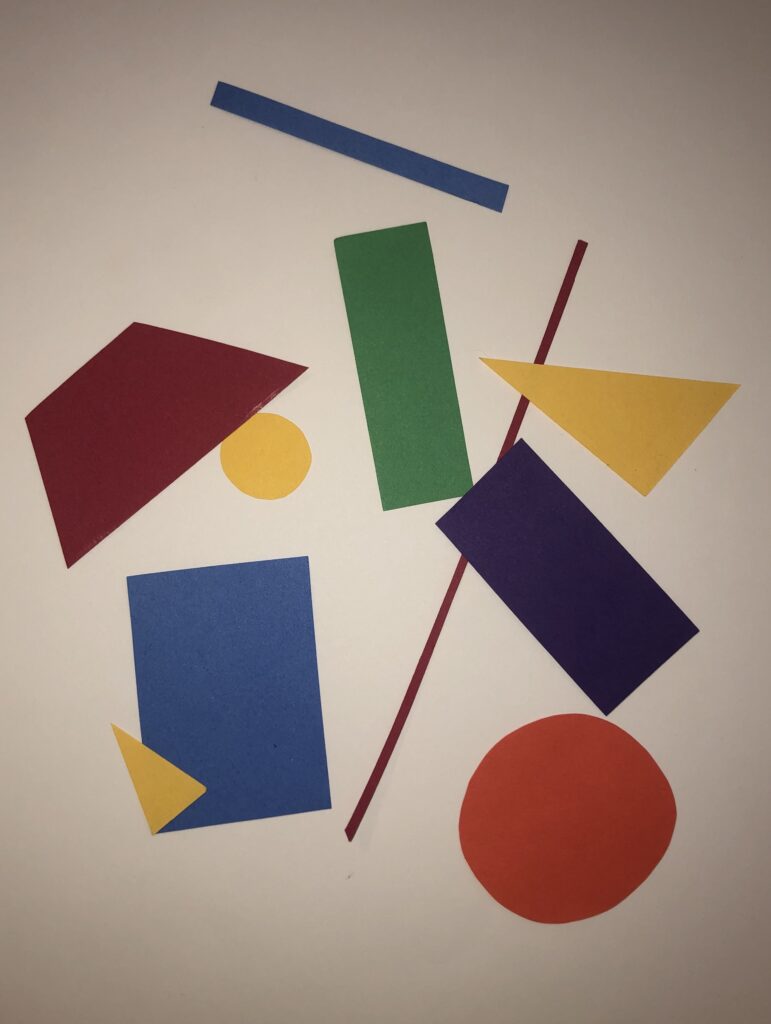 This project is one of the virtual classes exploring women artists, hosted on Facebook Live from 1:30-2pm every Wednesday and Friday. Materials and instructions are posted here afterwards. Tune into the live classes to ask questions, give suggestions, and interact with other students who are stuck at home!
If you want to watch the recording of the live video, check out our Facebook page or Youtube channel!
Materials:
scissors
glue
construction paper
blank sheet of paper
Instructions
Watch the lesson to learn more about Suprematism, an art movement focused on basic geometric forms, such as circles, squares, lines, and rectangles, painted in a limited range of colors.
Cut out different shapes, sizes and colors using your construction paper. The more variety the better!
On your blank sheet of paper, use your shape cut-outs to design your own abstract suprematist creation! Arrange and overlap the shapes in any way you like— it's up to you to determine what you think looks good or is visually appealing—that is the beauty of abstract art!
Once your are satisfied with the design of your shapes, glue them down.
Finally, show off your work, and teach your friends and family about the new art movements you learned about!