Laurel Burch was a self-taught American artist from San Francisco. She suffered from osteoporosis throughout her life, a rare disease that makes bones fragile, and therefore very easy to break. Because of her disease, she spent a lot of time in the hospital, where she made much of her art. Burch made jewelry out of old metal and beads, but she is most famous for her vibrant depictions of cats, which she called "Feline Frolic," which are recreated not only on paintings but napkins, mugs, quilts, hats, handbags, and more. 
Today, create your own version of "Feline Frolic" using this handout!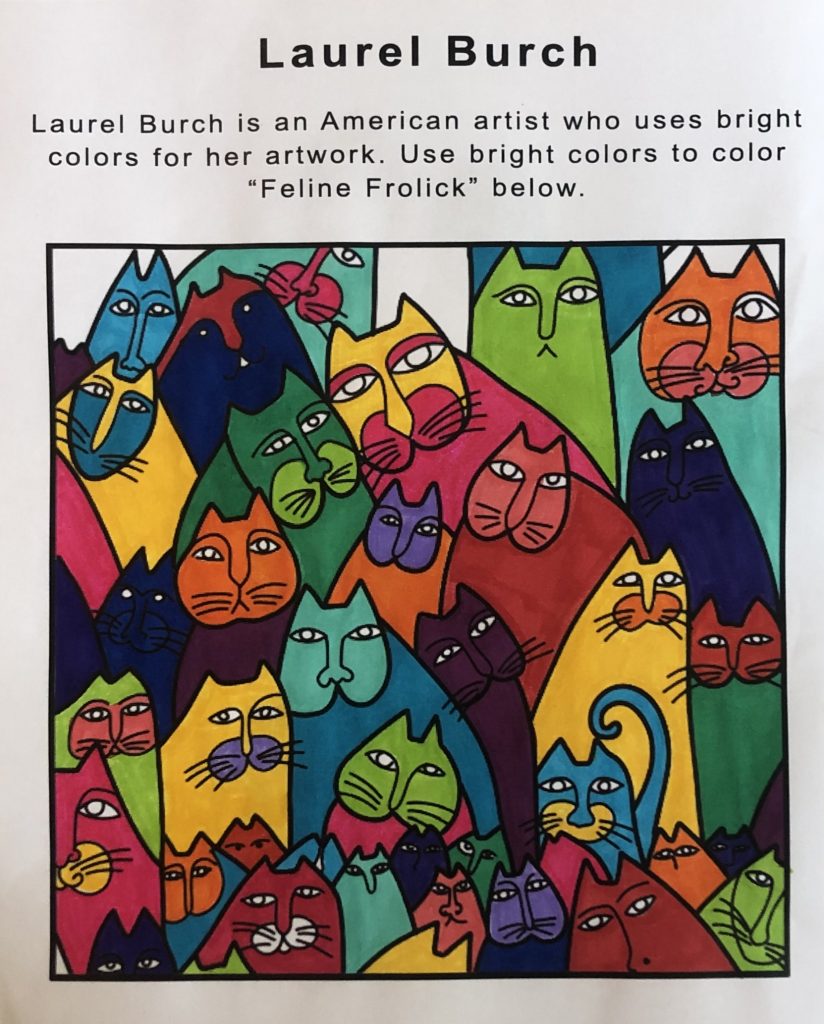 This project is one of the virtual classes exploring women artists, hosted on Facebook Live from 1:30-2pm every Wednesday and Friday. Materials and instructions are posted here afterwards. Tune into the live classes to ask questions, give suggestions, and interact with other students who are stuck at home!
If you want to watch the recording of the live video, check out our Facebook page or Youtube channel!
Materials
Laurel Burch Handout (linked below)
something to draw with
Instructions
Explore some of Laurel Burch's art. Google Image search Laurel Burch "Feline Frolic" to get a sense of her style and the colors she used! 
Use the handout to create a Laurel Burch inspired version of "Feline Frolic." Grab your markers/colored pencils/crayons and get coloring! 
Share with us on Twitter, Instagram or Facebook using #loveartsphereinc