Juana Medina is an author and illustrator born and raised in Colombia and now lives in the United States. She writes children's books, including "Juana and Lucas," and illustrates many other children's books. Today, make an illustration inspired by Juana Medina's illustration series "Lettuce Have Fun." In this series, she used fruits and vegetables as part of her minimalist drawings.
For this multimedia project, find a fruit or vegetable in your house and include it in a drawing.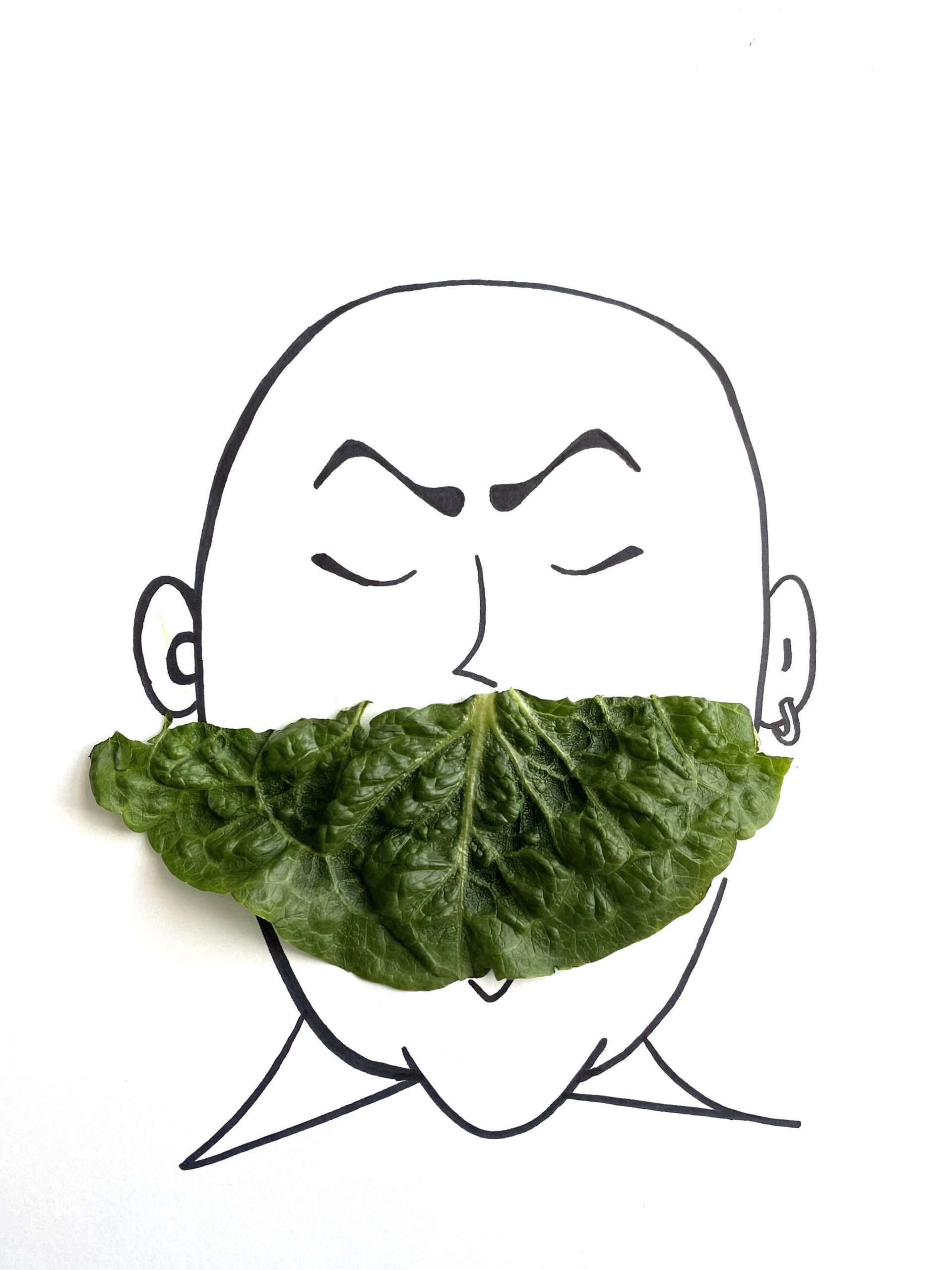 This project is one in a series of virtual classes exploring Latinx Artists, hosted on Facebook Live at 1:30pm on Saturdays. Materials and instructions are posted here afterward. Tune into the live classes to ask questions, give suggestions, and interact with other students who are stuck at home!
If you want to watch the live video recording, check out our Facebook page or Youtube channel!
Materials
fruit or vegetable

piece of blank paper

pencil

black Sharpie or black marker
Instructions
Look to see what different fruits and vegetables you have in your house.

For each fruit and/or vegetable you find, brainstorm what shapes or objects they look like in real life. For example, a banana can look like a phone or a crescent moon, a piece of lettuce can look like a skirt. Look at 

Juana Medina's "Lettuce Have Fun" series

 for inspiration.

Of the ideas you brainstormed, pick your favorite. On your piece of paper, put your fruit or vegetable where you want it to be on the page. You can trace it on the page in the place you want it if it helps.

Using your pencil, sketch your drawing around your fruit or vegetable. Juana Medina's illustrations for her "Lettuce Have Fun" series are minimalist, meaning she does not add any details, lines, or shapes that are unnecessary. She keeps them as simple as possible.

When you have finished your sketch, go over your lines with a Sharpie or black marker.

In her series, the fruits or vegetables are the only color in her drawings, so if you want your picture to look the most like hers, don't color anything in, but if you're going to, you, of course, can!

Take a picture of your work so you will have it forever, even after you eat your fruit or vegetable.