Julie Shaffer is a docent at Woodmere Art Museum in Philadelphia. This is her second semester volunteering with Art Sphere. She loves yoga, artisan ice cream, post-modern fiction, and art history.  Julie wants to cultivate a love and appreciation of art in young children.
At Fishtown Recreation Center, we celebrated Black History Month by reading Tar Beach by Faith Ringgold and creating story quilts inspired by Ringgold's unique artistic style. The students completed the prompt "If I could fly . . . " and illustrated their dream locations. The following lesson can be expanded for older students to include an ancillary lesson on cultural history and tradition of quilt making in the South.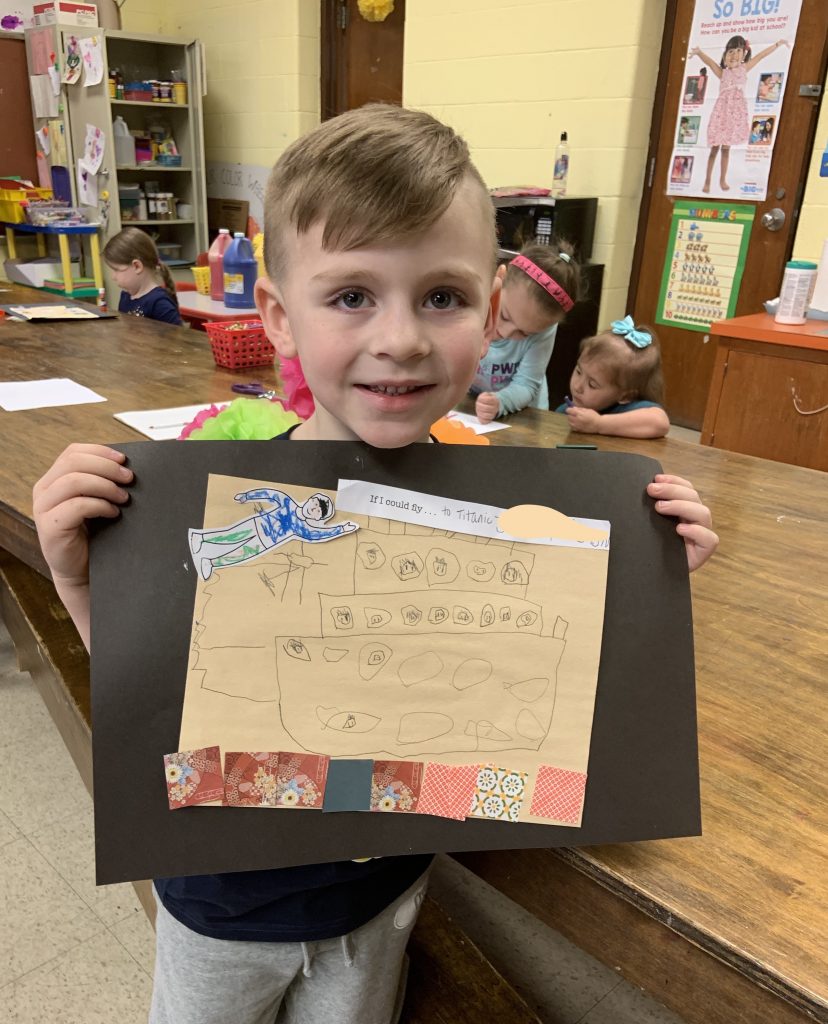 Your Destination: Learn about American artist and author Faith Ringgold and her story quilts, in particular, "Tar Beach." Design a personal story quilty using paper and narrate an "If I could fly" statement.
Travel Kit:
Tar Beach

by Faith Ringgold

manila or white paper for drawing

cardstock

scissors

pencils with erasers

fine point black markers for outlining

crayons, colored pencils, tempera paints, or oil pastels for coloring

assorted patterned papers, roughly cut into 1-2" "quilting" squares

larger, dark colored paper for mounting

slips of paper with the written prompt "If I could fly . . . "

glue

Optional:

real quilt, reproductions of Faith Ringgold's "Woman on a Bridge" series story quilts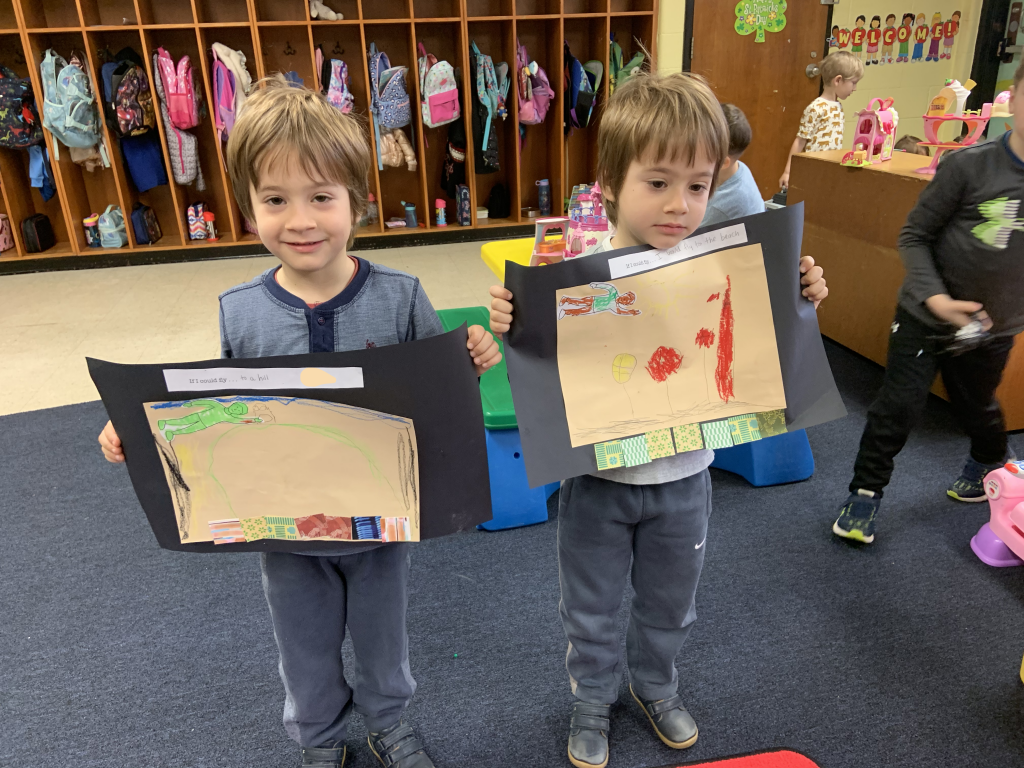 On the Path:
Step #1: Read Tar Beach by Faith Ringgold. Ask students –If you could fly, where would you go? What would that place look like? Who would be there?
Further discussion topics
Ringgold created quilts to tell stories about her own life — she grew up in Harlem and as a child, her family often went up to the roof on hot summer nights. Adults played cards. Children ate and stayed up late, lying together on a mattress. The rooftop and bridge (GW Bridge) were places she saw from her apartment window.

Historical references — "flying" is a motif in African-American folk-tale literature, in which slaves told of flying to freedom as a metaphor for escaping slavery; exclusion of minorities from trade unions.

Process and significance of quilting — they depict the times, places and lives of the people who make them.
Step #2: Distribute slips of paper and ask students to write an ending to the "If I could fly . . ." prompt. Include students' names. For younger children, enlist adult help with writing. Hold onto the written prompts.
Step #3: Distribute drawing paper, pencils, erasers, fine point black markers. Plan your flight destination and sketch with pencil. Remember that you are flying, so leave room for a sky. When satisfied, outline drawing in fine point black marker.
Step #4: Color your scene. Use a lot of bright colors like Faith Ringgold.
Step #5: Select a flying figure cutout. Draw facial features, clothing, and other details. Color it in. Glue onto your scene near the top so the figure is flying over and looking down on the scene.
Step #6: Mount the scene on a larger piece of dark or black colored paper, leaving 1-2" border around the edges.
Step #7: Select squares of patterned paper for your quilt border. Glue around the scene, roughly covering up the exposed border. Squares do not have to be neatly adjacent to each other; a slightly crooked look gives the artwork a more folksy, hand-made feel.
Step #8: Glue the written prompt onto the finished story quilt.
Group Tour: Lay all the story quilts around the room and put on your flying wings. Fly around the room and visit your classmates' dream places.
It has been wonderful watching these preschoolers gain artistic confidence throughout the year and being able to express their ideas through drawing. We have been using oil pastel crayons frequently. Drawing with a black oil pastel, which is permanent, has taught them to draw boldly, not being afraid of mistakes or wanting to erase any marks. The students enjoy how easy it is to create intense hues and blend colors with oil pastels.