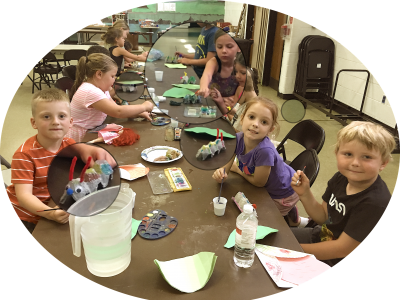 At Fishtown Recreation Center, the children were finding many caterpillars outside around the jungle-gym, so they were very excited to paint caterpillars, and share all of their knowledge during the lesson plan. Their teachers and counselors previously discussed metamorphosis with them and so this arts craft was a great reinforcement. We were impressed by the scope of their knowledge. They also had a lot of fun with the leaf pods, feeding their hungry caterpillars. By the end of the class, most of the leafs were ripped up with bite marks.
The caterpillars were made from egg cartons, pipe cleaners, craft cotton balls and googly eyes.
We also made blossomed flowers with the kids out of paper plates. To finish the day, they made ice cream cones out of paper plates and construction paper, which they decorated with their favorite toppings. These crafts were great for the hot summer day that it was, at camp.