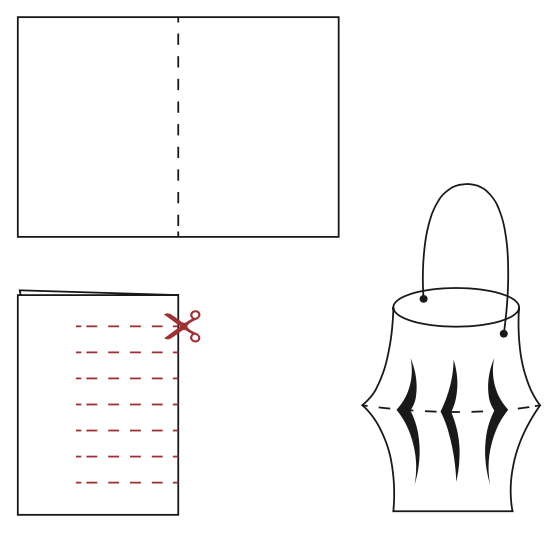 Materials: 1 8 ½ x11 rectangular sheet of red construction paper, stapler, scissors, yarn and hole puncher (or alternatively pipe cleaner or a narrow strip of paper for handle)
Step 1 Fold the rectangular sheet of red construction paper
Step 2 Starting from the folded side, cut horizontal lines approximately 1 inch apart and leaving approximately 2 inches from the end.
Step 3 Unfold and bring uncut edged together to form a tube. Make sure fold is bending outward. Staple at formed circles on either end to hold together.
Step 4 On top end, use hole puncher and make two holes opposite each other and string yarn through and knot ends or alternatively twist a pipe cleaner through holes or staple narrow strip of paper for handle.