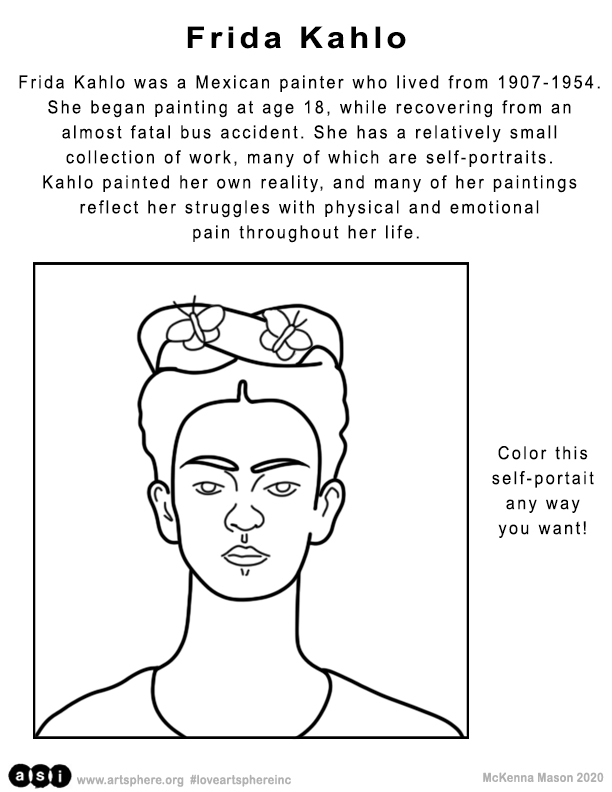 Frida Kahlo was a Mexican painter who lived from 1907-1954. She began painting at age 18, while recovering from an almost fatal bus accident. She has a relatively small collection of work, many of which are self-portraits. Kahlo painted her own reality, and many of her paintings reflect her struggles with physical and emotional pain throughout her life. 
This project is one of the virtual classes exploring women artists, hosted on Facebook Live from 1:30-2pm every Wednesday and Friday. Materials and instructions are posted here afterwards. Tune into the live classes to ask questions, give suggestions, and interact with other students who are stuck at home!
If you want to watch the recording of the live video, check out our Facebook page or Youtube channel!
Materials
Frida Kahlo handout (linked below)
Something to color/draw with 
Instructions 
Google some of Frida Kahlo's work to get a sense of her style; the colors she uses, the topics of her paintings, and use that as inspiration! 
Print out the Frida Kahlo handout and color it in however you like!