Bigs – Cione Rec Center
A few older children needed to finish up their friendship bracelet from the previous weeks, but many were ready to move on. Miss Grace and I gave the children other options– they could create their own house or use Sharpies and paper to create a mandala or circular design. They were really interested in the marker prints the younger children made, so the use of Sharpies to create a design onto paper would prevent smudging when it gets wet. The boys who worked on their houses all seemed to decide it was Christmastime! (I think the chimneys made them lean this way!) Sleeping dads, a roaring fire, and a kid waiting at the bottom of the stairs awaiting Santa's arrival!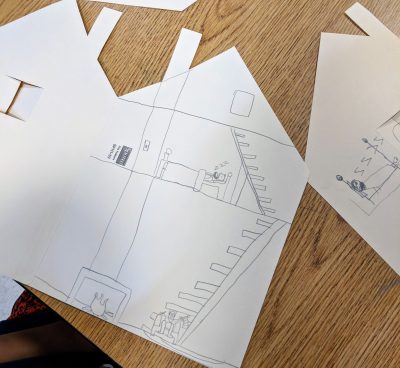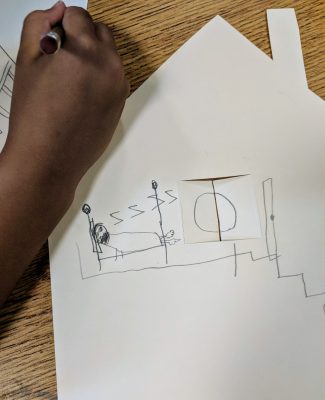 Some of the other older children drew with a variety of colorful Sharpies to create radial designs or mandalas. Next time, we'll print with markers on top for a tie-dye effect.