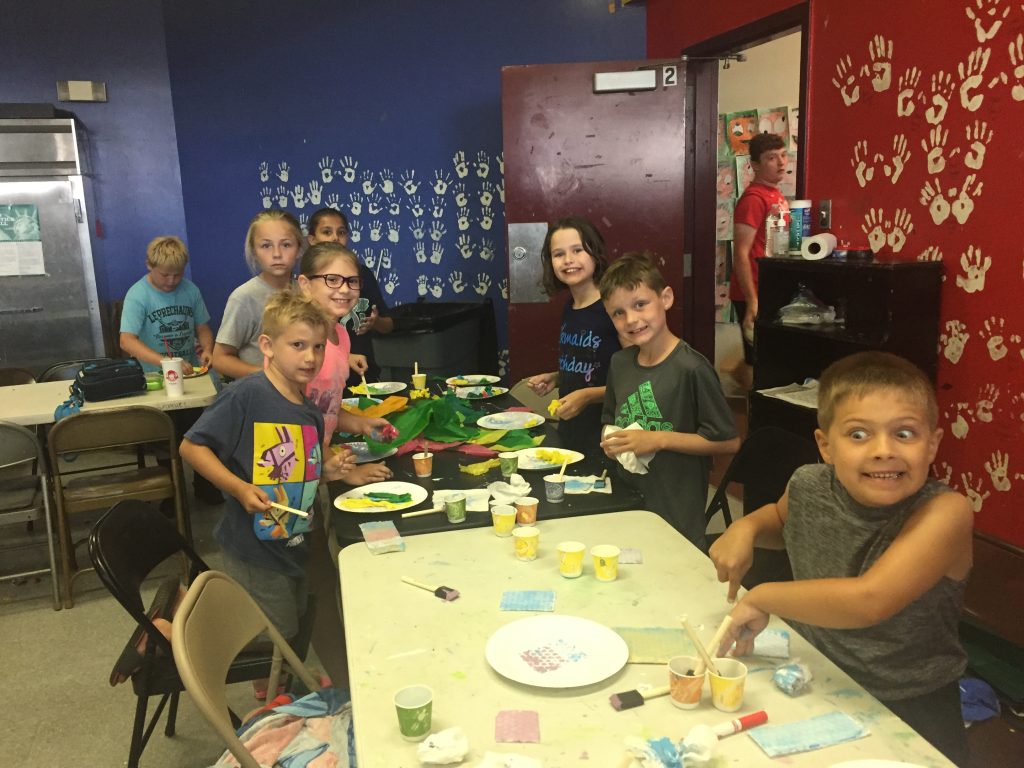 The kids at Samuel Recreation Center were divided into three stations this afternoon while they did flower folding, fishbowl decorating and water color.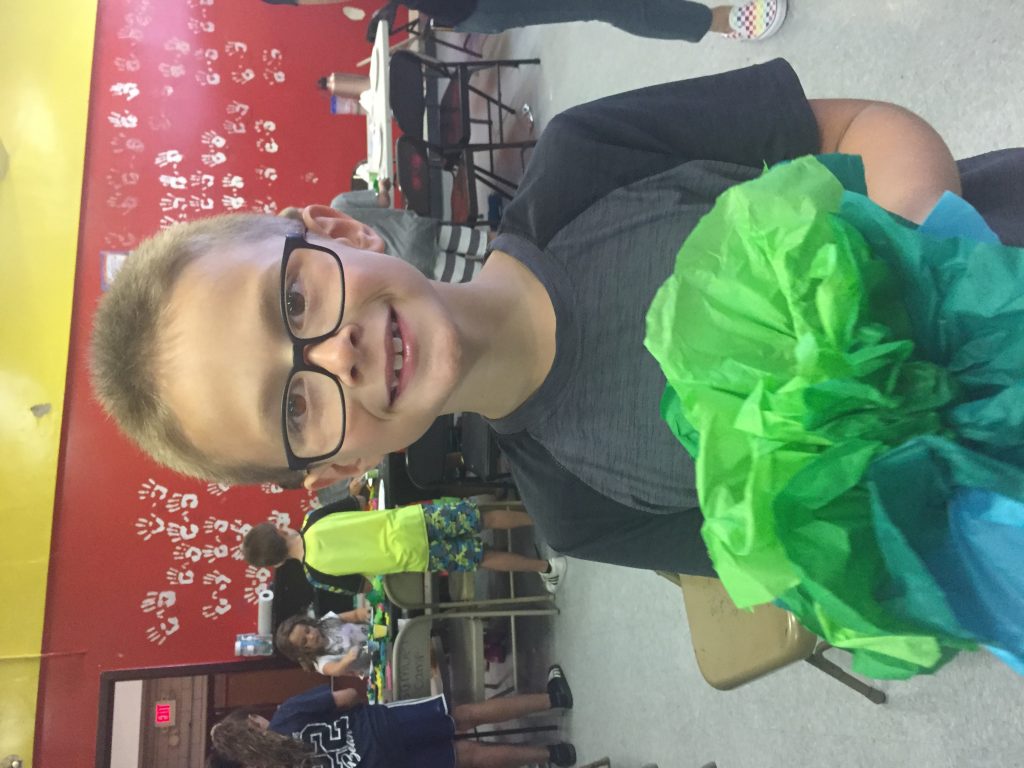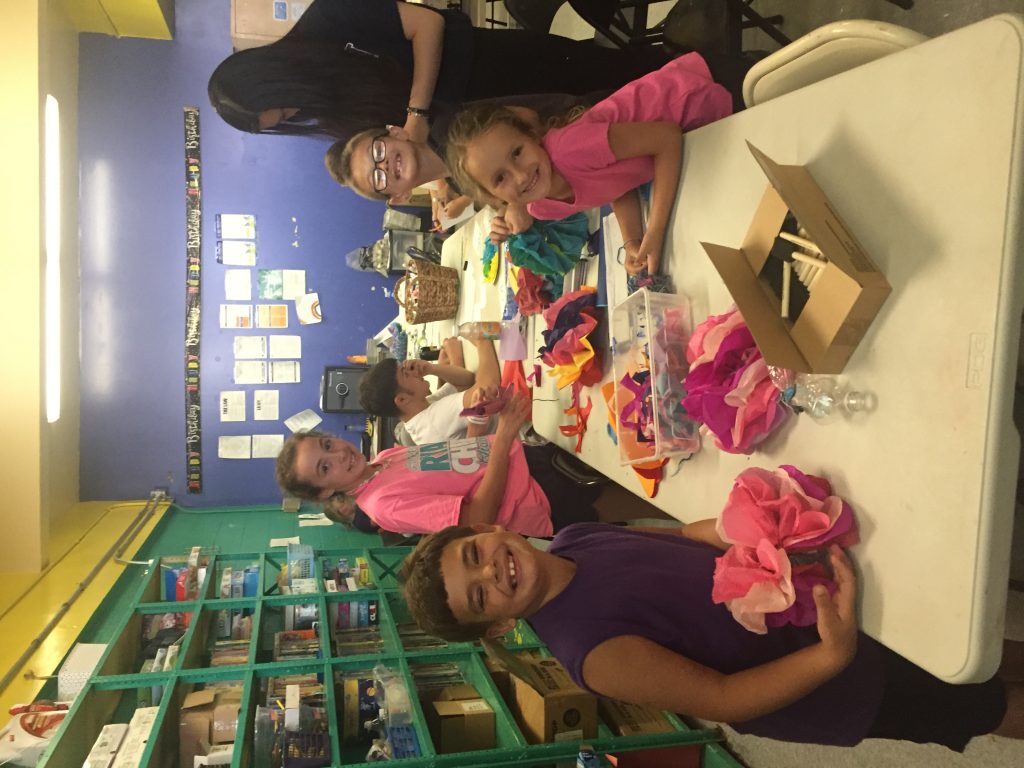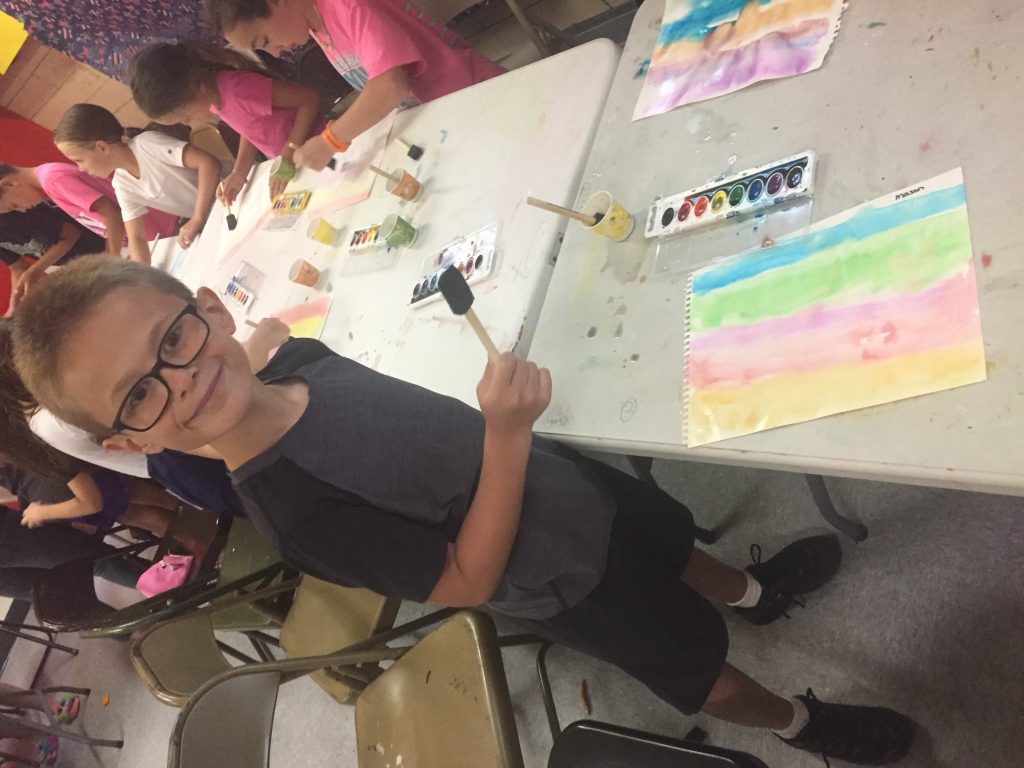 They were asked to paint the colors of the sky, either a clear sky or sunset, by playing around with water colors.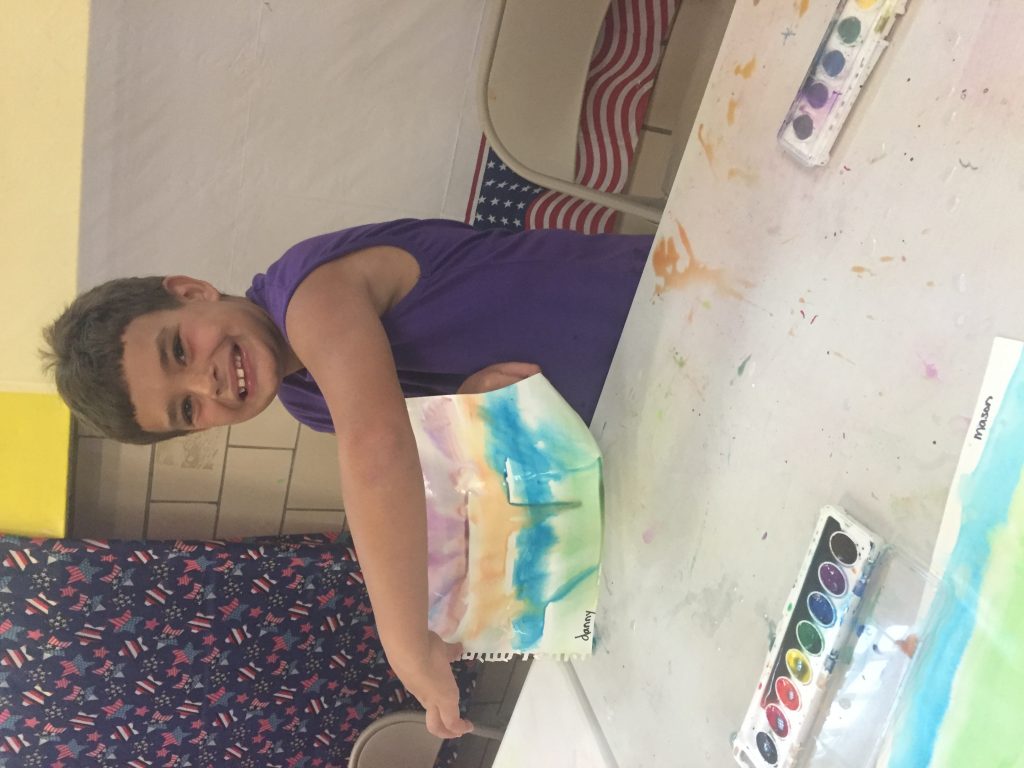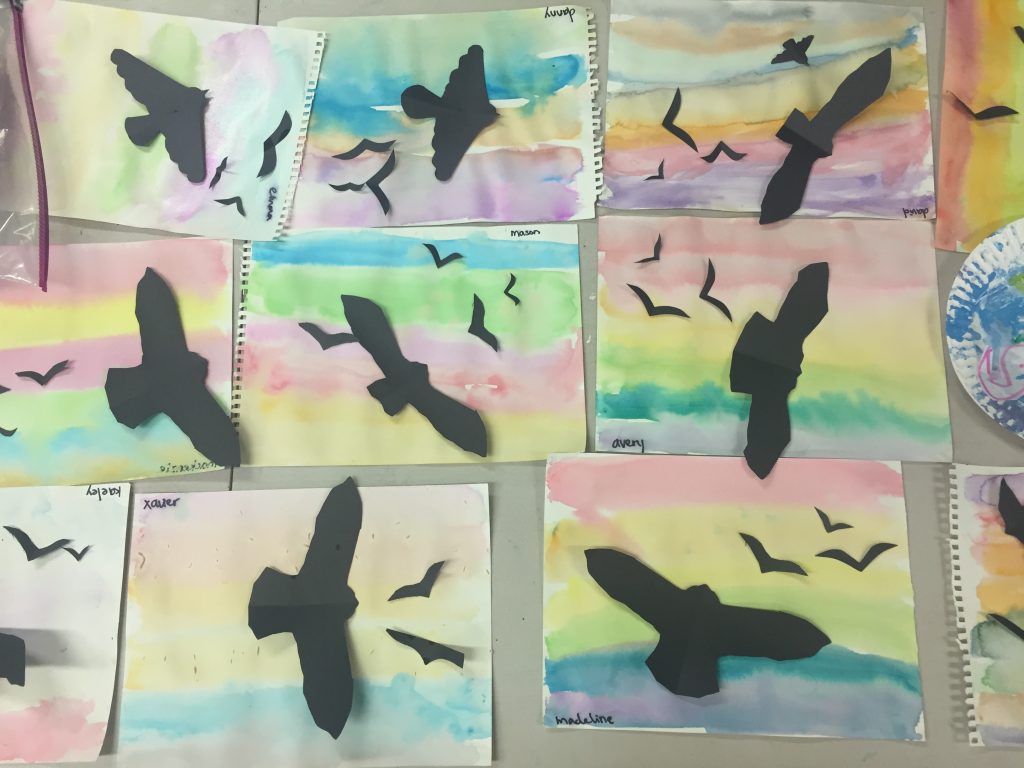 In the end, we cut out some birds for them to glue to their paper. Now their art appears more vivd!