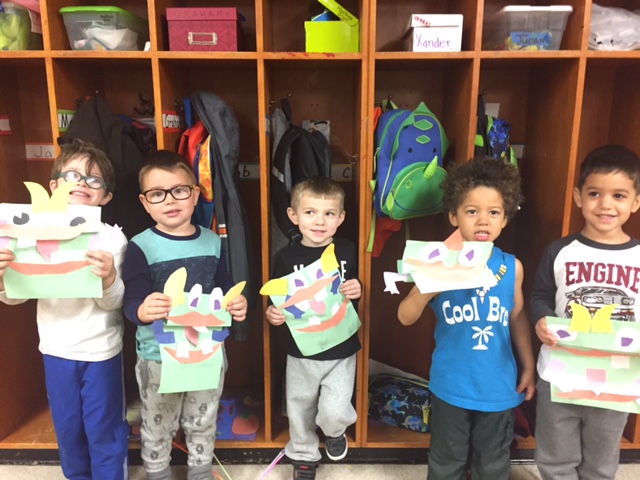 Project Title:  Monster Art Project Recycles Scrap Paper
(Our Hungry Paper Monsters Teach, Talk and Eat All Our Scrap Paper, too!)
Descriptions: Students glue shapes to make a silly monster on paper folded to form a mouth.
Author: Liza 
Grade Level: Preschool to early elementary
Historical Art Examples or References: Where the Wild Things Are is a 1963 children's picture book by American writer and illustrator Maurice Sendak.
Where the Wild Things Are — Trailer #2 (2:33)
The second theatrical trailer for Spike Jonze's Where the Wild Things Are, an adaptation of Maurice Sendak's children's book.
https://www.imdb.com/title/tt0386117/videoplayer/vi3225158169?ref_=tt_ov_vi
Vocabulary: Square, circle, monster
Materials: Paper, glue, scissors
Anticipatory set: Use finished example of a monster to introduce a project like a puppet!
Demo/ Directions:
Fold green construction paper for the face and mouth of the monster.
Students cut parts from construction paper or pick parts precut to make their unique creations.
Glue on eyes, tongue, lips, teeth, hands, horns, and more using glue sticks.
We believe in recycling rejected art and thinking creatively to use what we have wisely. "Waste not want not!"
We save scraps of construction paper that come in handy for making lots of little parts like crooked teeth.
Instructional Reflection:
This project helps students to follow along step by step. Students were excited to make monsters come alive and talk. They loved the way their monsters each came out differently and gave them names.