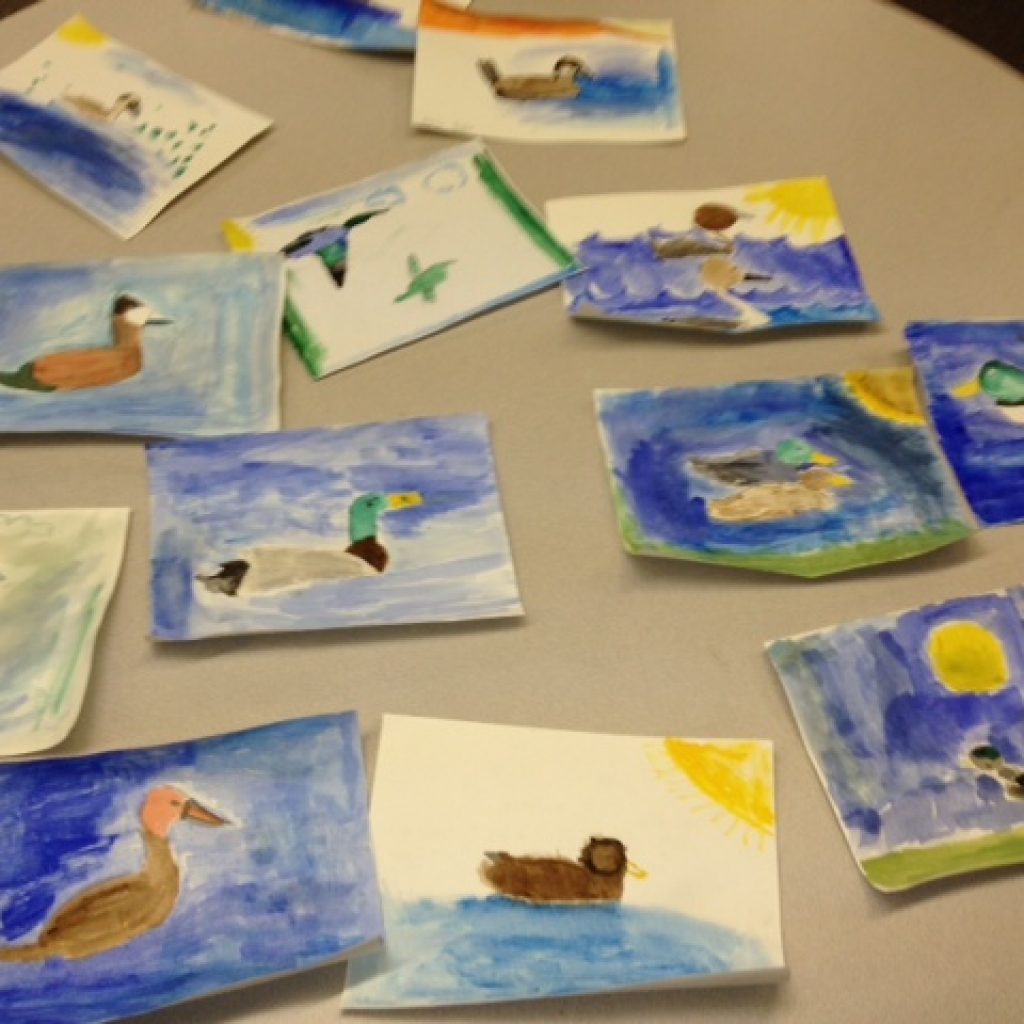 It is a very rewarding experience for youth to practice and master observation skills, whether  directly from nature or from a photograph.
Assisting JHR staff, we taught youth watercolors and drawing skills at Pepper Middle School and want to help you do this too.
At ASI, we collect calendars that we laminate for use in classrooms. These large color photos have become a wonderful and valued part of our resource library. Students can use tracing paper on which they draw a grid to graph their drawing to achieve correct proportions. Another method is using a ruler and simply measuring to get a a sense of space from one object to another.
Sometimes the best way for youth to see shapes without getting stuck is to draw the image as they see it upside down. Comparison is also a key skill. How are the feathers and colors on male and female wood ducks different? What makes a duck so different from a  goose?
Materials: water container, brushes, pencils, watercolor paper, watercolors, reference materials, ruler for gridding, paper towels (for dabbing off unwanted paint).
A limited palette is helpful for beginning painters. Have students squint and identify key colors. Ask students questions about color.  For example, is it a warm or a cool brown?