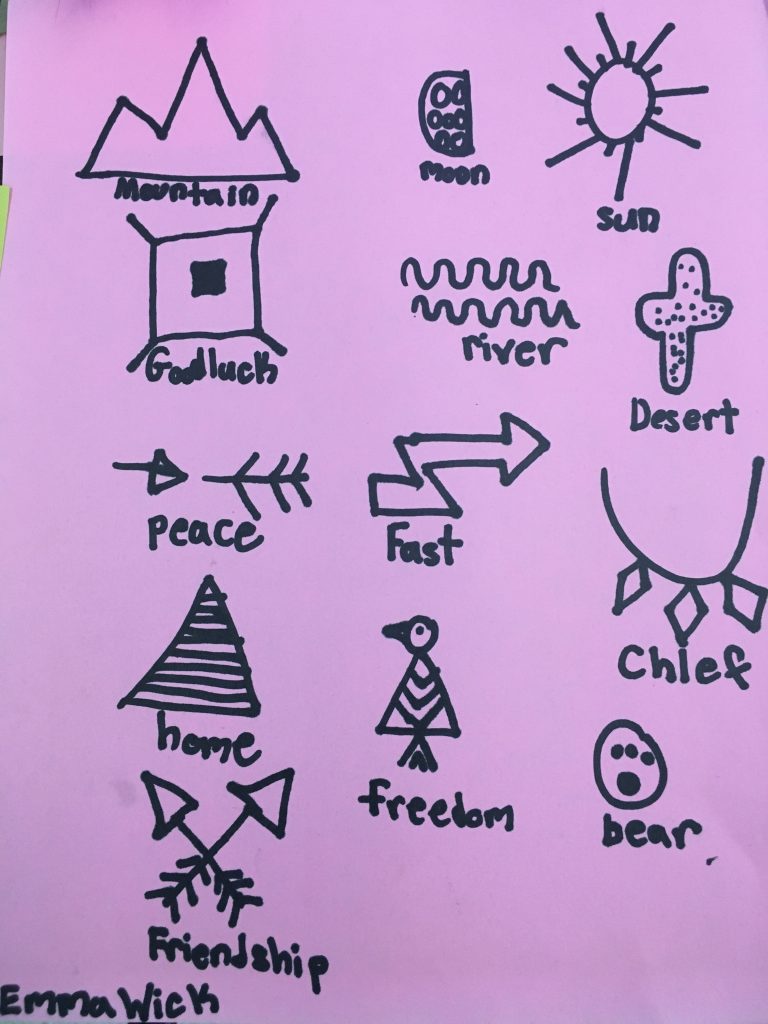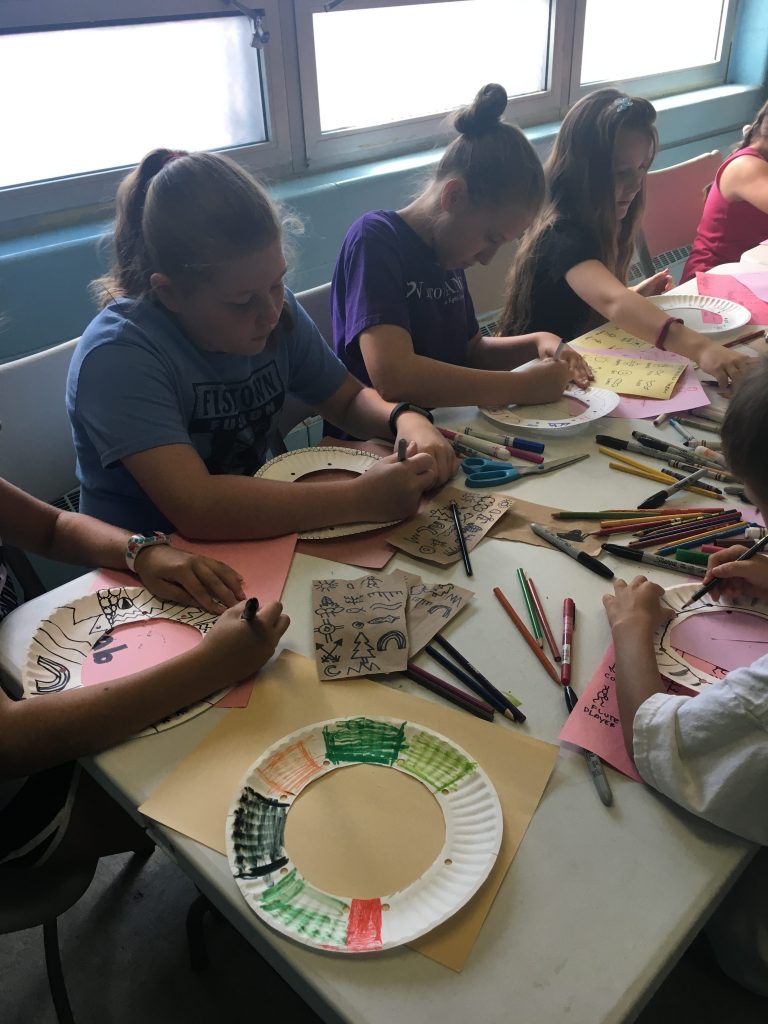 This week, the elementary students at Shissler Recreation Center made their own Dreamcatchers! They learned about how Indigenous Peoples in the Americas symbols, or Pictographs, were used to represent different ideas, similar to the way we use the letters in our alphabet. The students practiced drawing Indigenous Peoples in the Americas Pictographs, and some made symbols of their own.
After the students were done practicing, they drew pictographs on their dreamcatchers (made from paper plates), and decorated them with color.
Their last step was to weave twine through hole-punched holes in their paper plate rings, leaving length on the ends to attach feathers. We had a great time!!