This week, the elementary students at Shissler Recreation Center made their own Dreamcatchers! They learned about how Indigenous Peoples in the Americas symbols, or Pictographs, were used to represent different ideas, similar to the way we use the letters in our alphabet. The students practiced drawing Indigenous Peoples in the Americas Pictographs, and some made symbols of their own.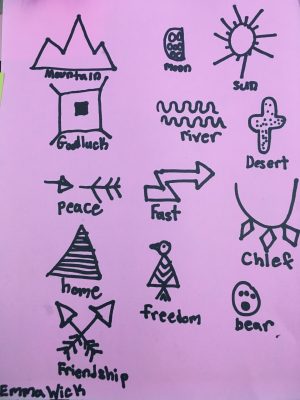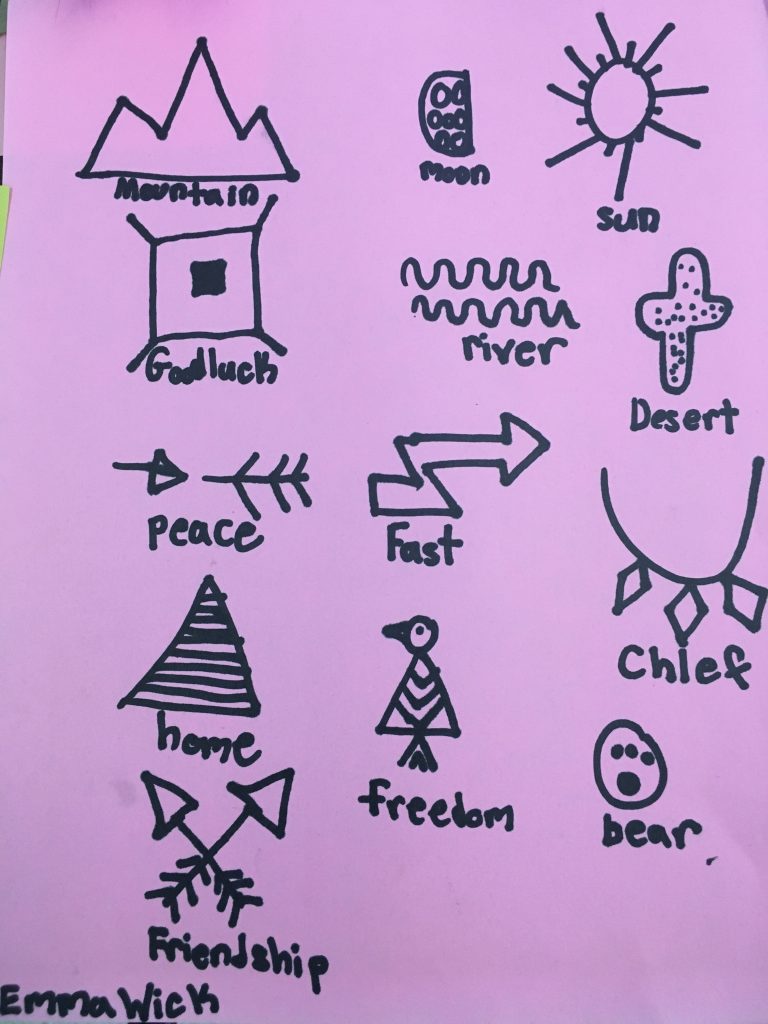 After the students were done practicing, they drew pictographs on their dreamcatchers (made from paper plates), and decorated them with color.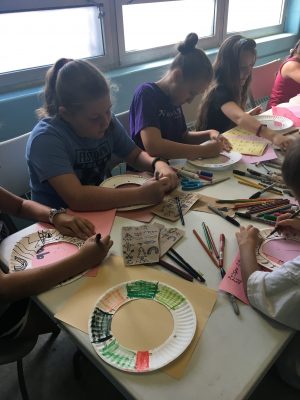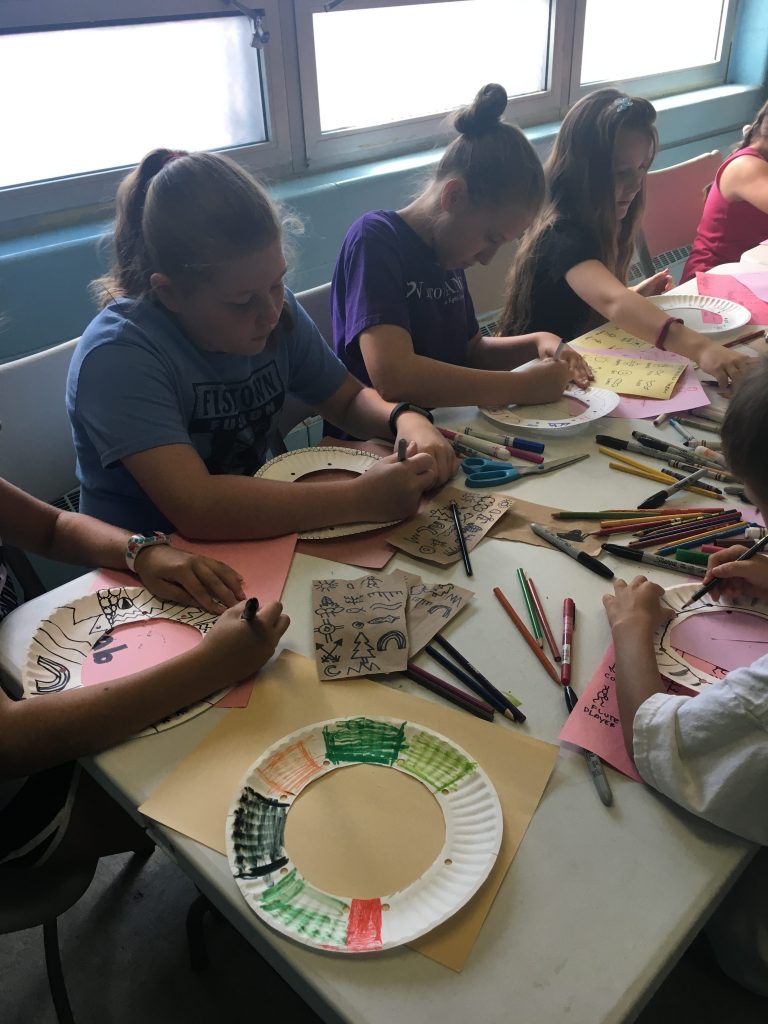 Their last step was to weave twine through hole-punched holes in their paper plate rings, leaving length on the ends to attach feathers. We had a great time!!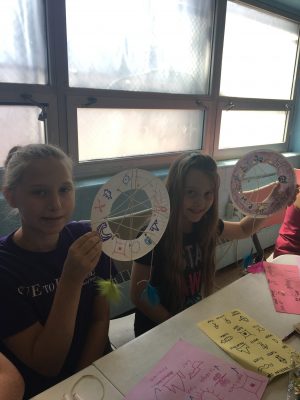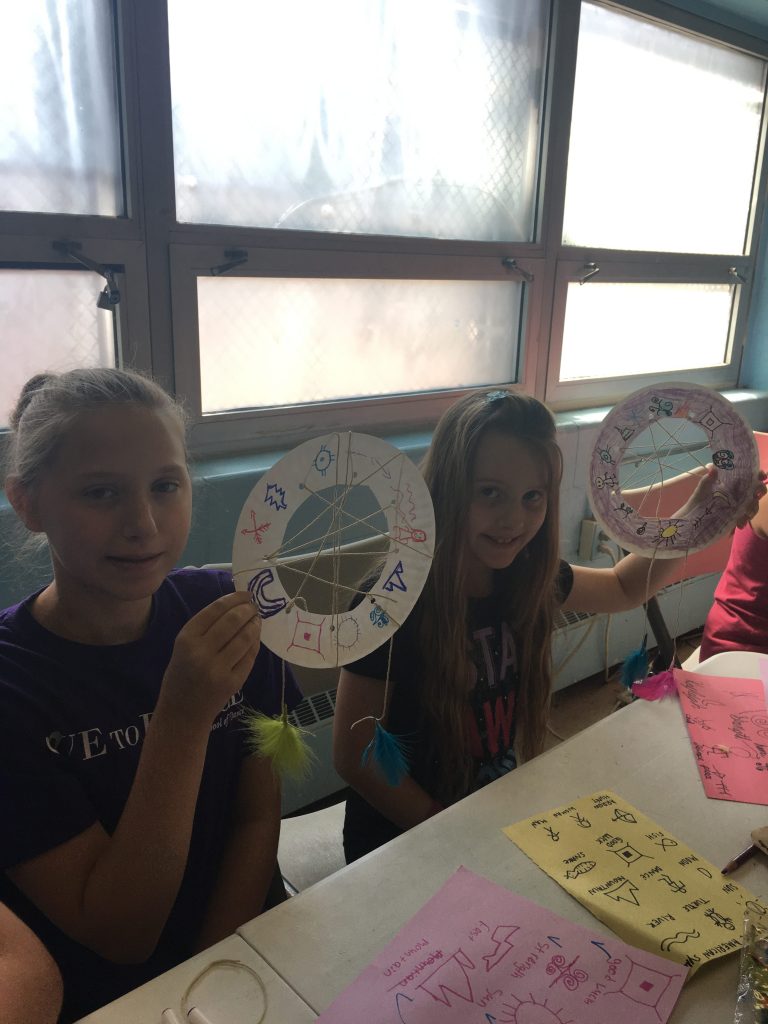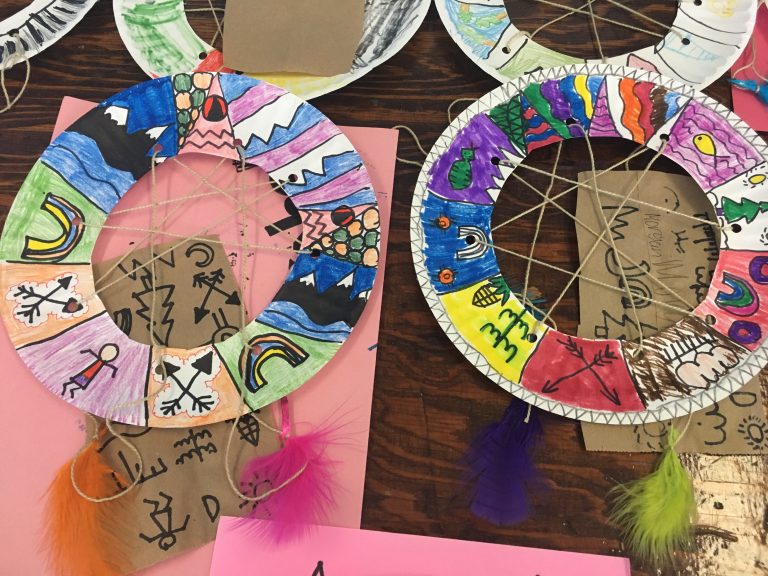 Lesson Plan: Dream Catchers
Materials:
Paper Plates
Scissors
Hole-puncher
Paper
Twine or String
Markers, crayons, or colored pencils
Feathers (two for each plate)
Glue (optional)
Pictures of Indigenous Peoples in the Americas Pictographs (for reference)
Step #1:  Prepare the Supplies
Cut a circle out of the middle of a paper plate by folding the plate in half, and following the line of the inner circle of the plate. With the plate still folded in half, punch holes around the inner ring through both layers of the plate, then unfold. Cut pieces of twine or string (about 1ft) for each paper plate.
Step #2: Practice Drawing indigenous People in the Americas Pictographs
Show a finished Dream Catcher to the class and talk about the significance of Dream Catchers and Indigenous Peoples in the Americas Pictographs. Pass a piece of paper out to each student. Pass around examples of Indigenous People in the Americas Pictographs, and have students copy the examples and draw symbols of their own.
Step #3: Decorate the Dream Catchers
After the students are finished practicing drawing different Pictographs, pass a prepared paper plate to each student. Have the students write their names on the back, and then color and decorate the front with their Pictographs.
Step #4: Weave the Dreamcatchers
Tie a knot with one piece of twine or string through a hole in the paper plates, leaving some length hanging (to tie a feather). Pull the string across the center of the plate, through a hole on the opposite side, never crossing the string over the ring of the plate. Repeat until the string has been woven through each hole of the plate and finishing with the hole next to the one you started with. Tie a knot to the last hole. (If there is not enough length left to tie a second feather, you may knot a shorter length of twine through the last hole of the plate).
Step #5: Attach the Feathers
Glue or knot two feathers to the two ends of twine hanging. Hang by bedside to keep nightmares away!