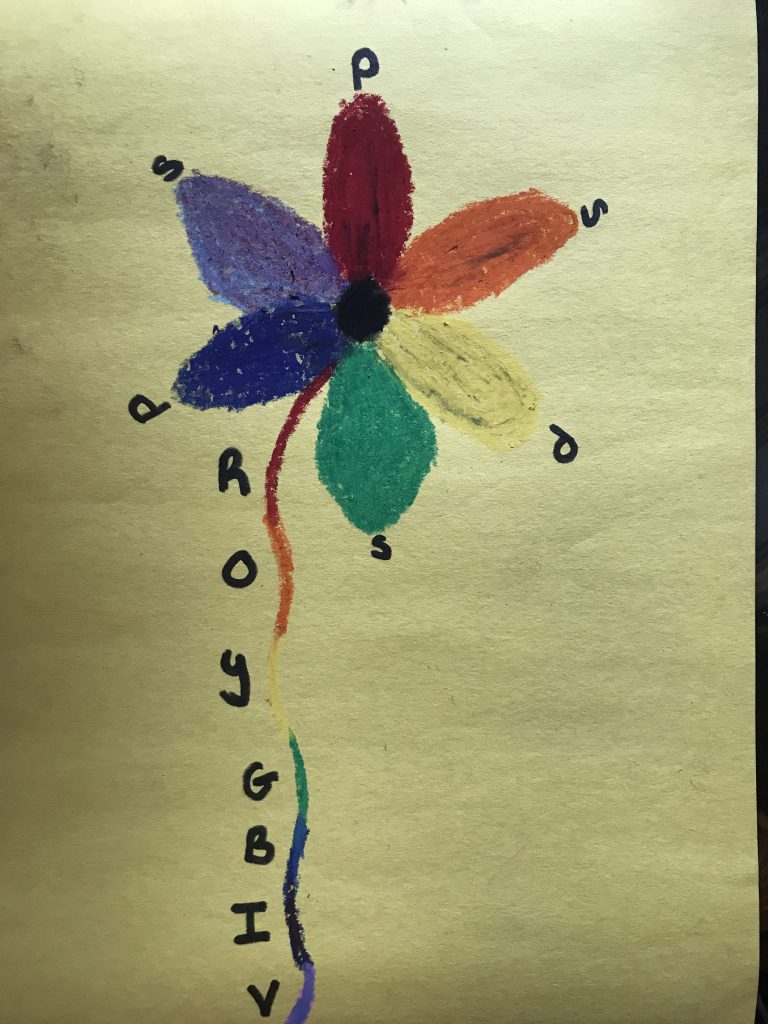 Your destination: (objectives)
Create a chart with a color wheel in the shape of a flower that includes labeled primary and secondary colors and also ROYGBIV.
travel kit: (materials)
Something to color with,
paper, pen/marker
on the path
step 1
First, draw the center of
the flower with black, a neutral color.
step 2
Next, draw the primary
colors (yellow, blue, red)  in the shape
of the petals. Label them with a "P".
step 3
Draw the secondary colors
(orange, green, purple)  in the shape of
petals. Label them with a "S".
step 4
Last, create a stem with
the colors of ROYGBIV. Label them with the appropriate color.
group tour (how larger class can be involved
as group projects)
Look at artist that tend to
use lot of primary colors in their work such as Piet Mondrian.
extend your journey
Start mixing colors by
navigating through your chart.
learn new vocabulary
Primary colors, secondary
colors, ROYGBIV.
discover … : (website links)
https://www.piet-mondrian.org/composition-ii-in-red-blue-and-yellow.jsp