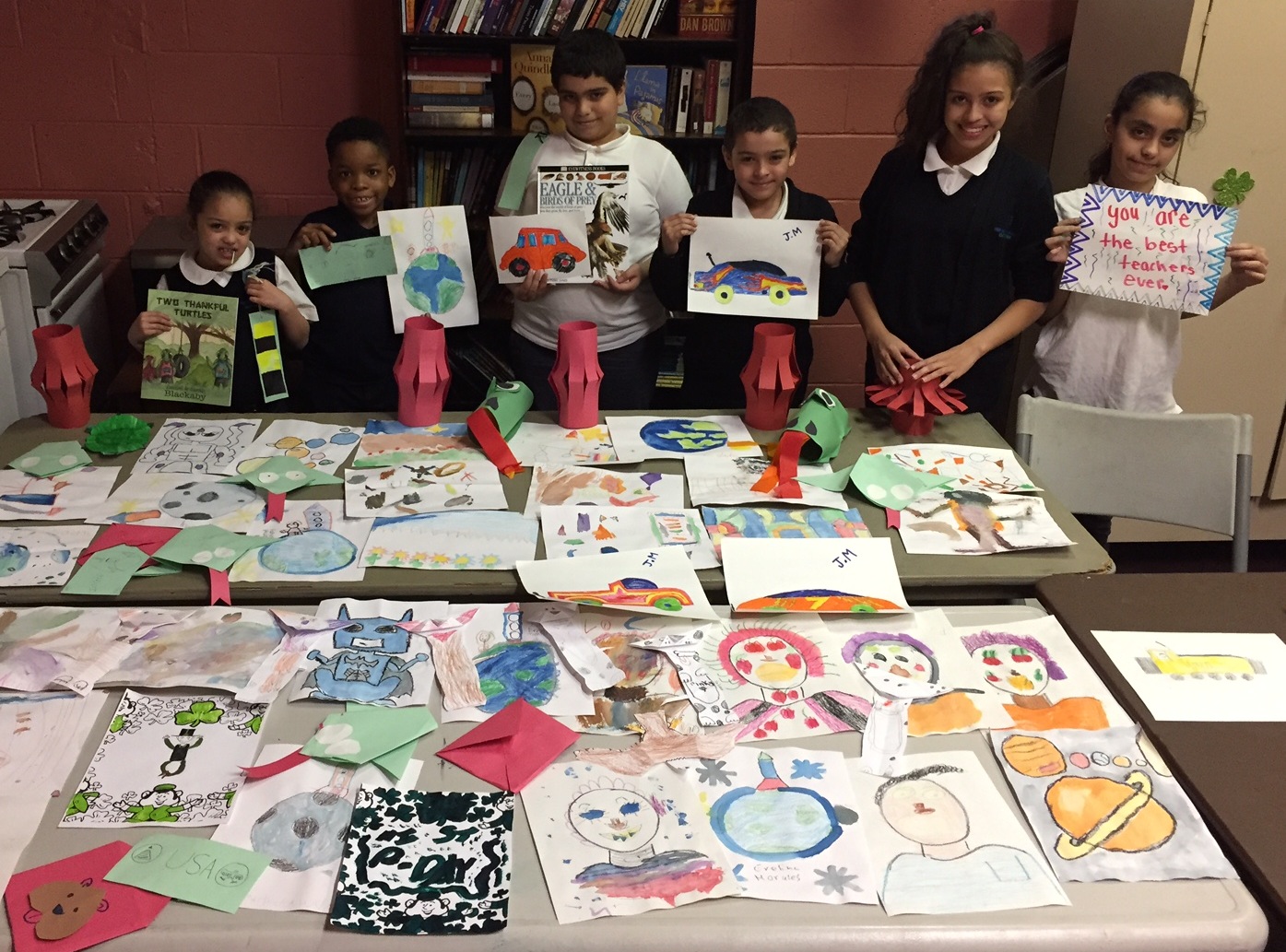 Description: Create paper Chinese lanterns. Discuss usage of Chinese lanterns in celebrations around the world. Explore meaning and historical significance behind decorative ornaments.
Author: Alysia
Grade level or Target Age Range: Elementary grades 1-5
Historical Art Examples or References: Photos of Chinese lanterns during traditional celebrations would be useful here. Teacher may use other traditional decorations to contrast.
Vocabulary: Chinese lanterns, celebration, light, illumination,
Materials: paper, scissors. Optional: string crayons, markers, glitter etc.
Optional: string for hanging lanterns, coloring materials such as markers and crayons. Students could also tape their lanterns to flashlights in order to illuminate their creations.
Anticipatory Set: Discuss favored holiday decorations. 'What are your favorite holiday decorations?' Have you ever seen a Chinese lantern? When/Where'
Demo/Directions:
1. Talk about cultural uses of the Chinese lanterns (5 min)
2. Demo lantern (5-10min)
3. Add accessories (5-10 min)
4. Discuss and Share (5-10 min)
Discussion:
1. This is a fun way to dive into cultural understanding/sensitivity. This can also be coupled with history lessons or discussions on the Chinese New Year.
2. This lesson can also be coupled with discussions on illumination.
Instructional Reflection:
Younger children will need assistance with cutting and/or assembly.
Older children can assist their smaller peers, therefore making this a good group project.
This lesson is also ideal for a class that is time and/or material restricted.
Learn more about the Philadelphia Chinese Lantern Festival at the Franklin Square in May.
@franklinsquare
phillychineselanternfestival.org