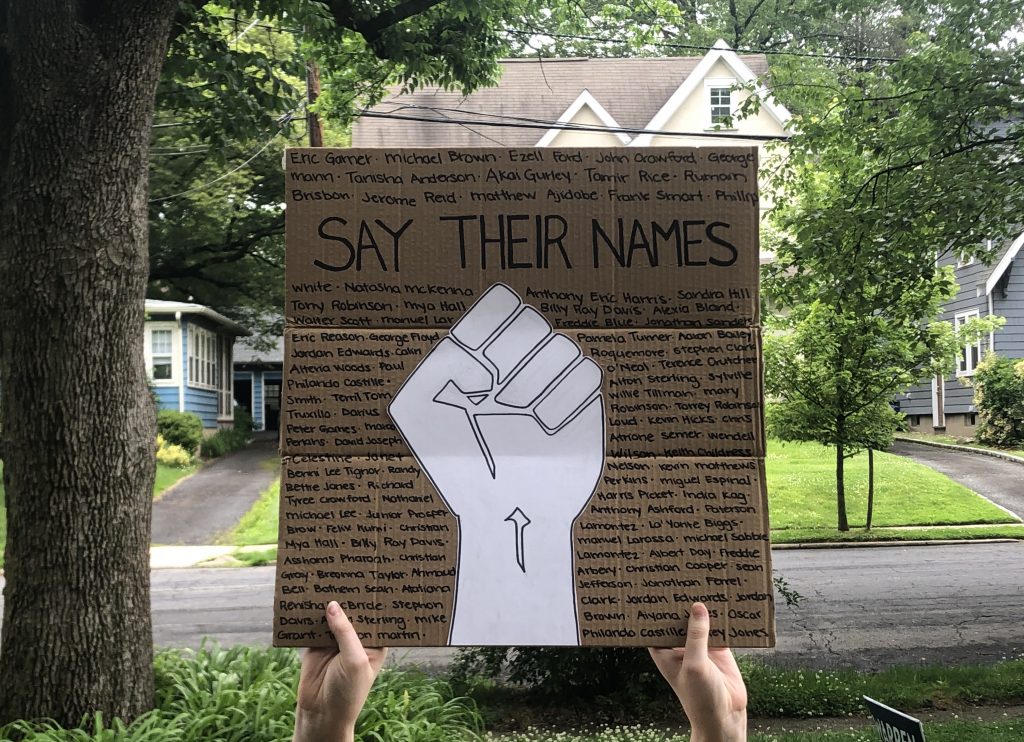 Protesters use signs to spread important messages creatively. In light of the Black Lives Matter protests this past week, use your creativity to share a message to show support of the Black Lives Matter movement, even if you are not protesting.
This project is one of the virtual literacy through art classes hosted on Facebook Live from 1:30-2pm every Wednesday and Friday. Materials and instructions are posted here afterwards. Tune into the live classes to ask questions, give suggestions, and interact with other students who are stuck at home!
If you want to watch the recording of the live video, check out our Youtube Channel!
Materials:
Poster Board or cardboard
Something to draw with
Instructions:
What message do you want to send? What do you want to write and/or draw on your poster? You can write "Black Lives Matter," "Say Their Names," a quote you love, draw a face, a raised fist, or anything you think is important to say to show support for the Black lives matter movement. (You can also Google Black Lives Matter posters for inspiration).
Use flattened cardboard or poster board to write your message.
You can outline your ideas in pencil first and then color it in! Make sure you use big littering and bold colors so your sign stands out!
Share your message! Whether you do that by posting it on social media, participating in protests, or hanging it up in your window!