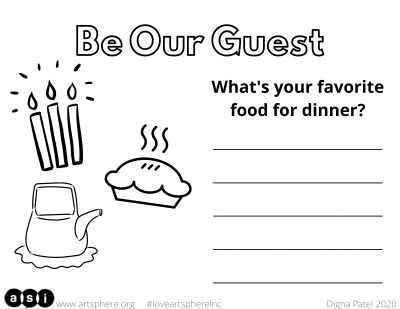 Listen and watch Be Our Guest from Beauty and the Beast
Download this handout and Color Along!
Hum the tune from the song. 
Listen again and look at the lyrics.
Read the story. (or related book)
Answer these questions: What's YOUR favorite food for dinner? What's your favorite kind of pie?
Ask a friend or family member what they like to eat?
Remember to have fun!