A Message From Our Executive Director:
Dear ASI Friends, Volunteers, Teachers, and Supporters,
Thank you for all you do for the ASI community! All year round, we are grateful for all of the individuals that volunteer their time and resources to help us bring creativity and compassion to youth across Philadelphia.
You truly are the unsung heros. Without you all sharing the joy of creativity and compassion of teaching kindness, we could not work towards our mission to transform lives through the arts. 
Whether you've volunteered with us, donated art materials, supported us through sponsorship, or partnered with us in any way, we feel very fortunate to work with so many who have received the call to give back. 
This December marks Art Sphere's 21st birthday! We're so grateful for the last 21 years spent strengthening communities through the arts and are looking forward to the future. 
Wishing you a warm and happy Thanksgiving! 
Best,
Kristin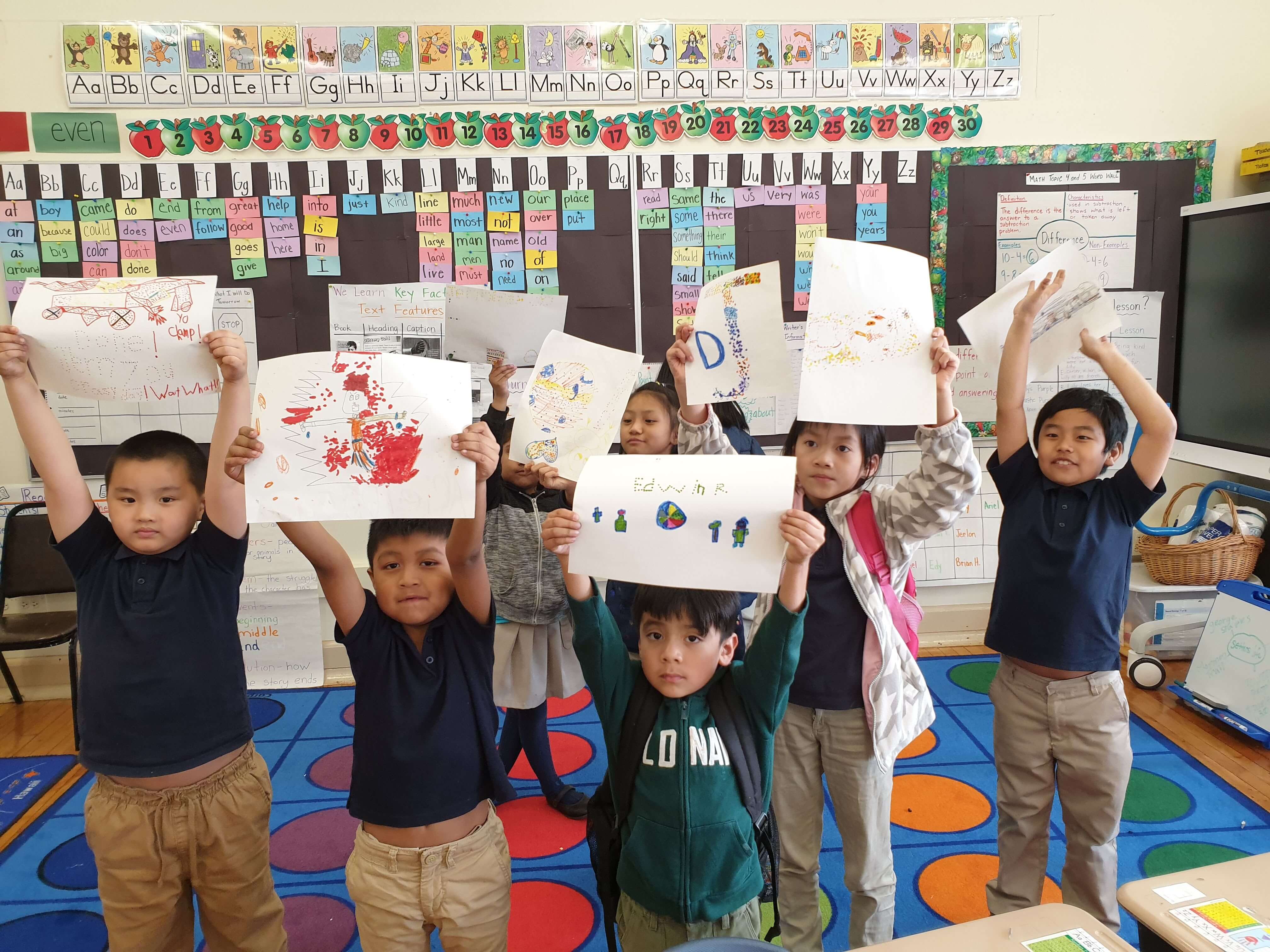 Giving Tuesday: December 3rd, 2019
We cannot continue on our mission without your support. Please consider donating to Art Sphere, Inc. for Giving Tuesday on December 3rd. Over the past seven years, Giving Tuesday has grown into a global movement that inspires hundreds of millions of people to give, collaborate, and celebrate generosity on the Tuesday after Thanksgiving. 
Art Sphere Inc. is volunteer run. We use donations to support our programs and to provide our students with take-home craft boxes filled with art supplies. We've found that when students have art supplies available, they are likely to share the lessons they learn at ASI programs with siblings, friends, and neighbors.
We use accept donations through PayPal, GoFundMe, our Amazon Smile account, adn through our website here. Donations are tax deductible and directly support our cause.
Upcoming Events
All are welcome at our events! We love to see new faces and of course those who have been with us before.
If you are interested in volunteering at any of our upcoming events, please visit our website, Volunteer Match, or email [email protected] for more information.
Tuesday, December 10 – Our 21st Anniversary! 
Stop by our offices from 9-5pm and celebrate with us as we prep art projects for the next semester. 
Art Sphere will have a table at this annual holiday craft fair in the Bok Building featuring locally made arts and crafts. Perfect for holiday gifts!
January 21 – Martin Luther King Day of Service 
Join us in our office on January 21, 2020 for our annual MLK Day event. Come out and help us prep art projects for the upcoming semester. Sign up to volunteer here.
Saturday, January 25 – Ground Hog Day at John Heinz National Wildlife Refuge 
ASI will have a craft table set up from 10-3pm with different environmental education art projects. Teachers are welcome too. 
February 7 – Valentines for Veterans
Join us at Fishtown La Colombe from 6-8pm where we will make Valentine's Day Cards for Veterans and Seniors.
Starting in January we will have programs starting at recreation centers across the city. Check out our schedule to see a full list of locations.
Free Resources
Download our free Cornucopia Coloring Sheet Handout and identify a feathered friend who stays with us throughout the winter with our free Cardinal Coloring Sheet Handout
See the bounty of learning harvested from our efforts – Learn more about our future programs and where we have been called to assist and grow here. 
Connect With Us on Social Media