Dear ASI Enthusiasts, Supporters and Volunteers,
Branch out and Leave your mark! We invite you to share some "sunny" projects with us at our family friendly art making event at our Open Studios on Friday, October 11, 4-7pm at the Bok where all are invited to join us and visit studios and offices in building! If you want to teach, volunteer or intern please contact volunteer@artsphere.com for more information. YOU are part of the community that makes the sunlight shine on Art Sphere!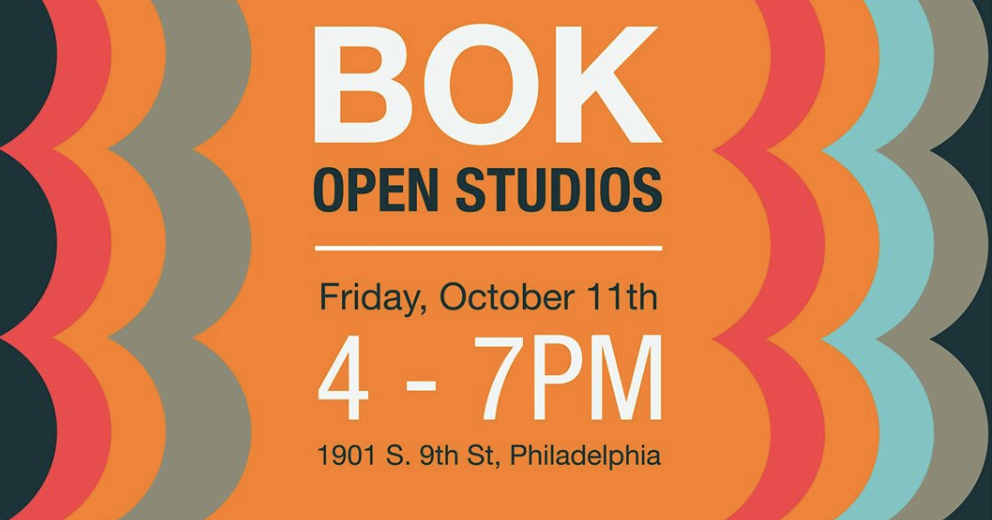 Upcoming Programs: This Fall, we plan to outreach more students through our Perseverance through Art, Music and Movement Programs. Locations for our programs will include: Southwark School, Penn Treaty School, Cione Recreation Center, Cohocksink Recreation Center, Towey Recreation Center and Fishtown Recreation Center, Mabel Morris Family Home and Fishtown Library. Check out our schedule!
Plan ahead to visit our Family friendly craft-making table at the CRAFTY BALBOA HOLIDAY Sunday, December 8th  2019 11am – 5pm!
SUMMER RECAP!
Newest additions to our Nature through Art and Art of Perseverance Programs with finale field trips to John Heinz National Wildlife Refuge and Fort Mifflin. These activities introduced wonderful Philadelphia resources to our youth and adult partners – all of whom had never been to these locations.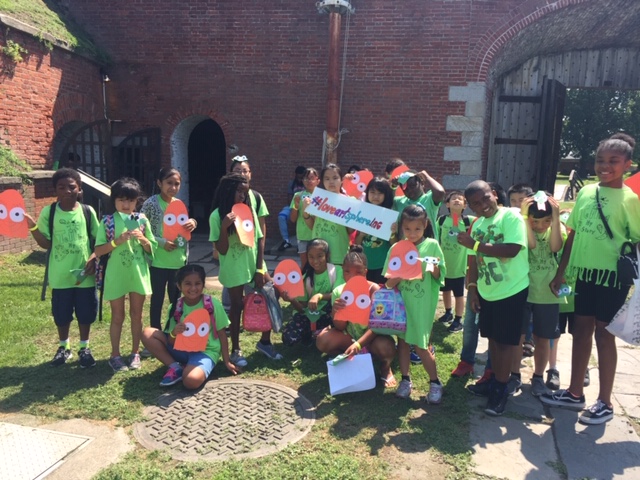 ASI brought 60 students and staff from Cione Recreation Center to John Heinz National Wildlife Refuge for the first time for plant and animal nature identification walks, binocular use at the bird observation deck and museum and specimen exploration at the Wildlife Center Exhibition Hall, Recycling Center and Library.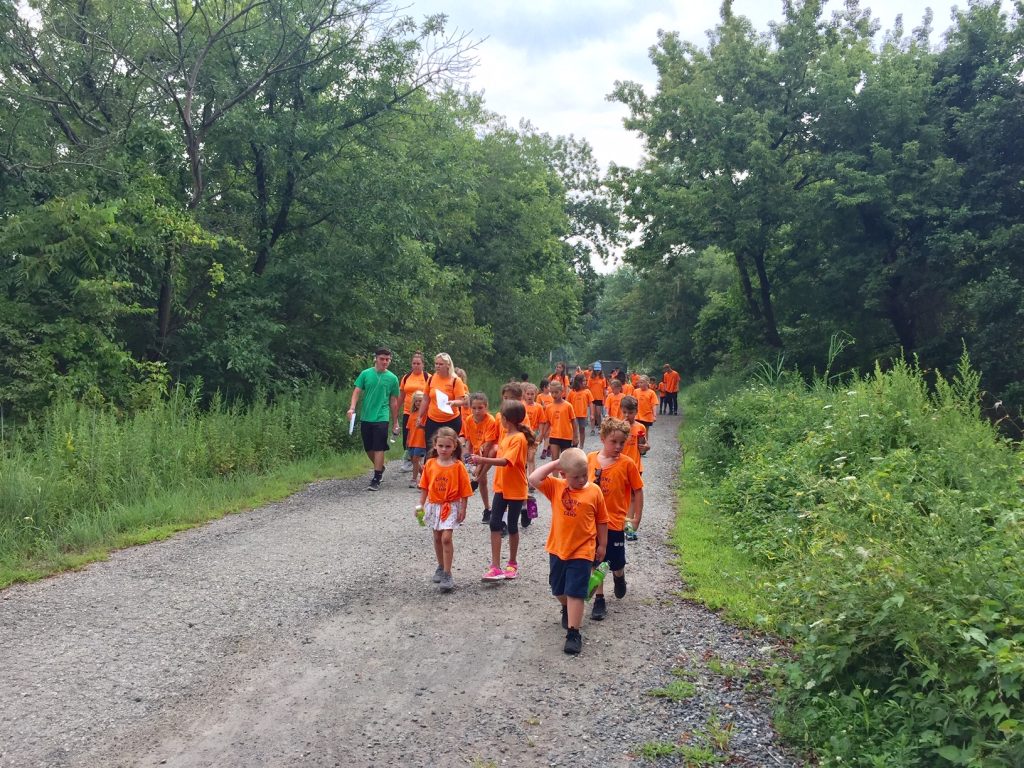 We want to invite you to our upcoming volunteer and family friendly art making tables at next event at John Heinz National Wildlife Refuge on 9/28 10-3pm! Or if you want to volunteer assisting at our frog and bat origami and art table contact volunteer@artsphere.com for more information.
ASI brought 80 students and staff from Keys School to Fort Mifflin to make frog origami, plein air art and explore historic monuments and architecture, fly planes on wonderful vistas and try on uniforms. Students persevered on making beautiful heartfelt works of art this summer with ASI on the theme of It Takes Grit! and felt the successful payoff of their own artwork on display at this museum . They had the extra bonus of the free passes for family members to attend the museum while it was on exhibit. Feel inspired to make your own gritty art project?
Program sites in Fishtown, included:
Towey Recreation Center and Fishtown Recreation Center, where we offered pre-camp as well as our summer Music and Nature through Art Programs.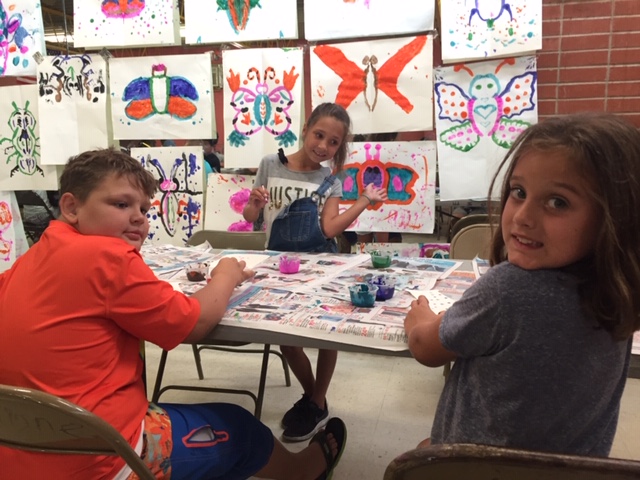 At Cione Recreation Center, where we offered Movement and Music Through Art as well as Nature through art programs, students sang songs, practiced synchronized movement, dance and meditation.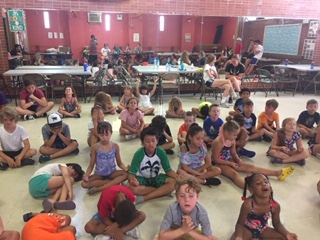 And lastly, at Shissler Recreation Center, where we kicked off our new Sports and Team building through Art program where students raced their cork, toothpick and paper sailboats across tub of water using their breath.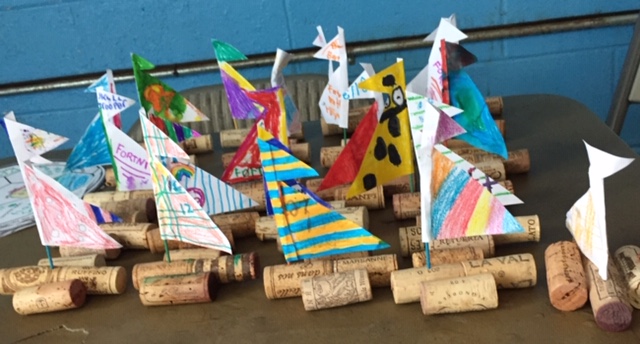 In Kensington, at Glavin Recreation Center we worked with summer preschool Literacy Through Art program and completed a record of 15 art projects from Boat-making to Bugs, Bikes and Butterflies identifying first letters in words and sounding out letters.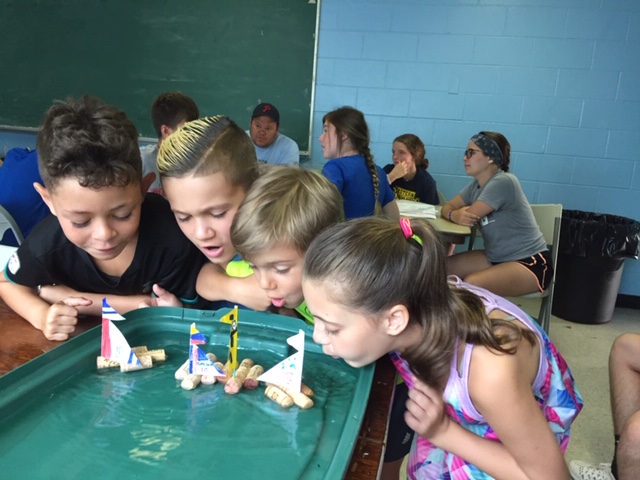 In North Philadelphia at Nelson Playground and Dendy Playground Recreation Centers, our students studied African American Artists, Poets and Musicians. Bringing real instruments like a Fender Guitar and Drums to budding musicians. One extremely musically gifted teen who never held a guitar (or any other musical instrument before) started teaching himself how to play chords with an app and soon started composing music.
Students at Dendy played the piano and other instruments including Indigenous Peoples in the Americas drums, rattles and flute made from deer hide, wood branches and seeds.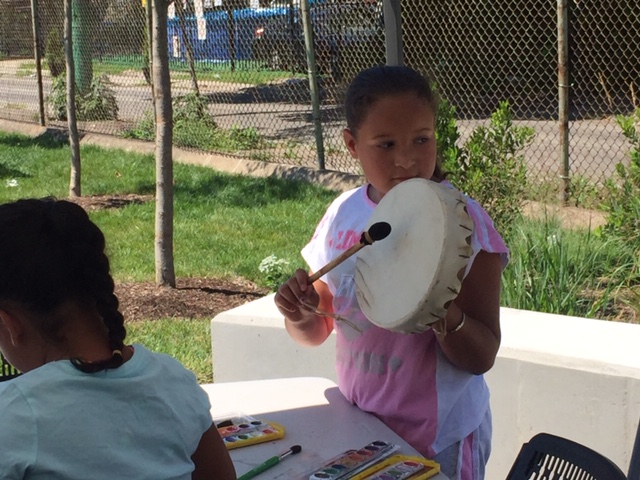 Nelson Playground and Dendy Playground Recreation Center students had many first time experiences including holding ostrich egg, bear skull and wove paper inspired by bird nest specimens in our Nature Through art programs where they studied African American Environmentalists. They wore real African masks and jewelry and saw how many art forms incorporate animal references and in some historical cases actual bones, horns and teeth. Hands on nature of our program with many firsts helped students connect on a deeper level with the importance of preserving the environment.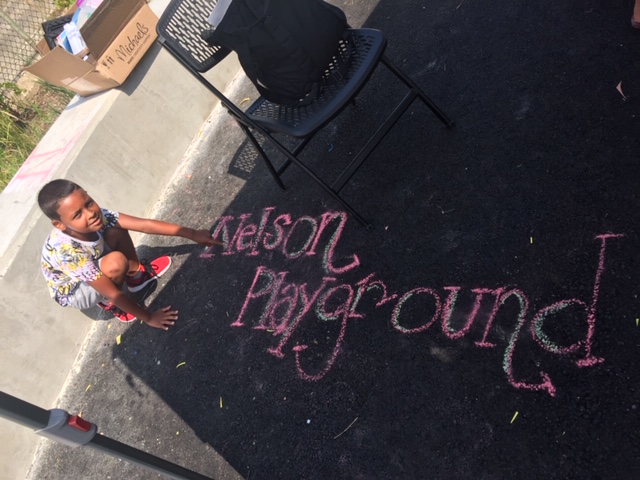 In South Philadelphia, Taggert School summer program focused on Literacy through Art working with immigrant youth with our partners from PA Migrant Youth.
This summer, we were able to bring three naturalist guests from John Heinz National Wildlife Refuge to our Nature through art programs to teach about ducks with hands on activities and show students decoys, taxidermy, field guides and photos. Our students made 100's of submissions for the Jr Duck Stamp contest and you can, too!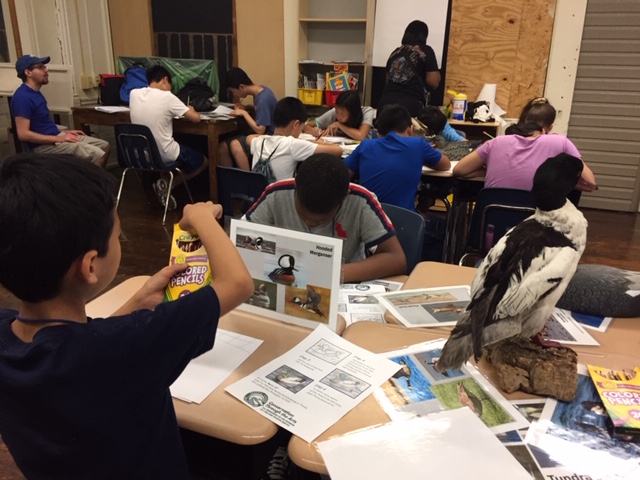 Students at Towey Recreation Center had an end of program raffle to celebrate their learning with us
Students at Cione Recreation Center had 5 changing displays each week of student art work on exhibit ending with our last class butterfly and and bug printmaking and test tube optical mixing paint jam painting exhibit for parents.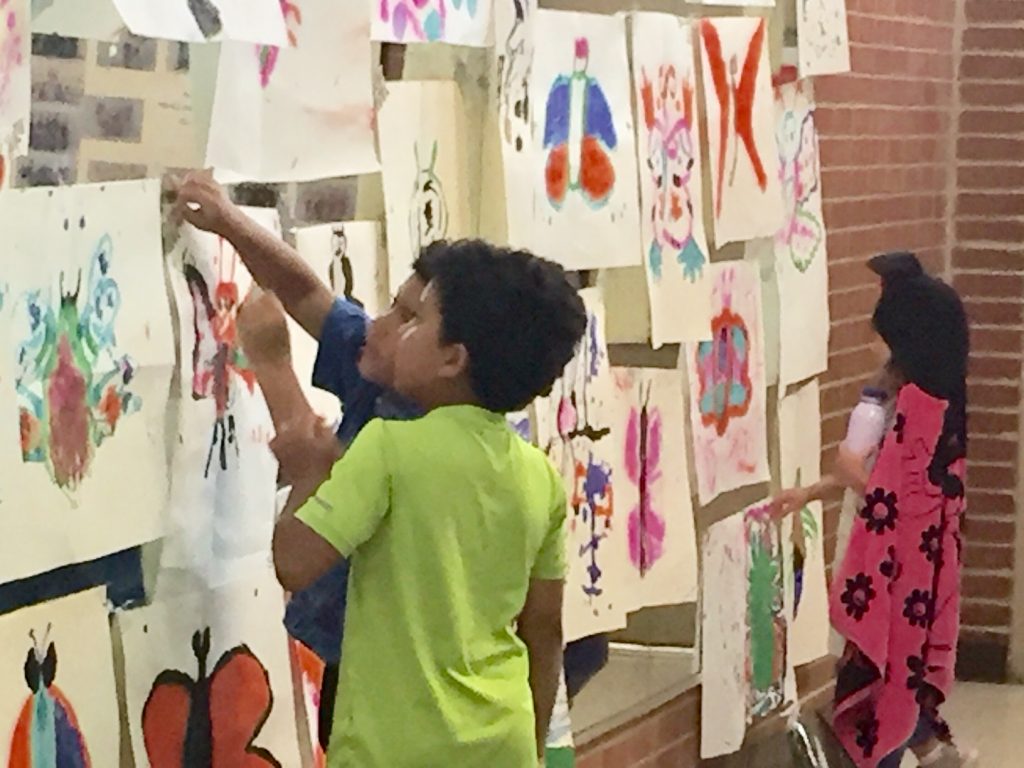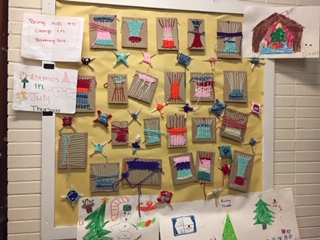 Pencils with affirmations distributed to youth as we teach self esteem building projects.
We are always trying new ways to make testing fun like with our newest test the Colorwheel Bicycle. We saw a substantial rise in student post test scores from pretests, and student, parent and partner site feed back regarding student achievement and motivation to learn. Some of our sites had as many as 6 changing ASI student art displays each week!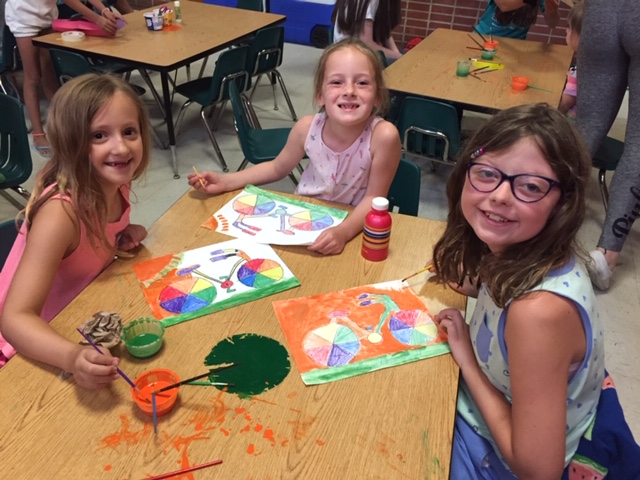 Great Partnerships!
We partnered with the University of the Sciences OT students to select classrooms to work with youth one on one to teach skills like holding a pencil.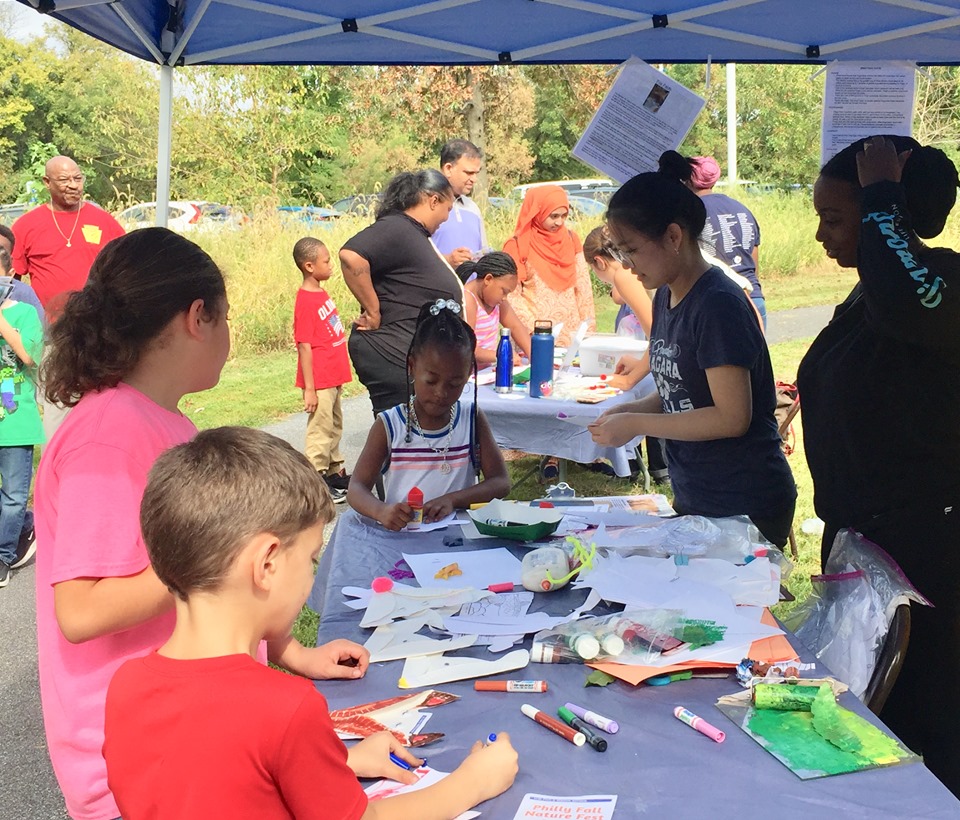 On Saturday, September 28, 9:30-3 pm, we ran several tables at the River Days event at John Heinz National Wildlife Refuge teaching Nature through Art paper plate fox, 3-D insect and Leaf rubbing projects to the over 1000 family members that joined us with the help of our team of Bryn Mawr College student volunteers.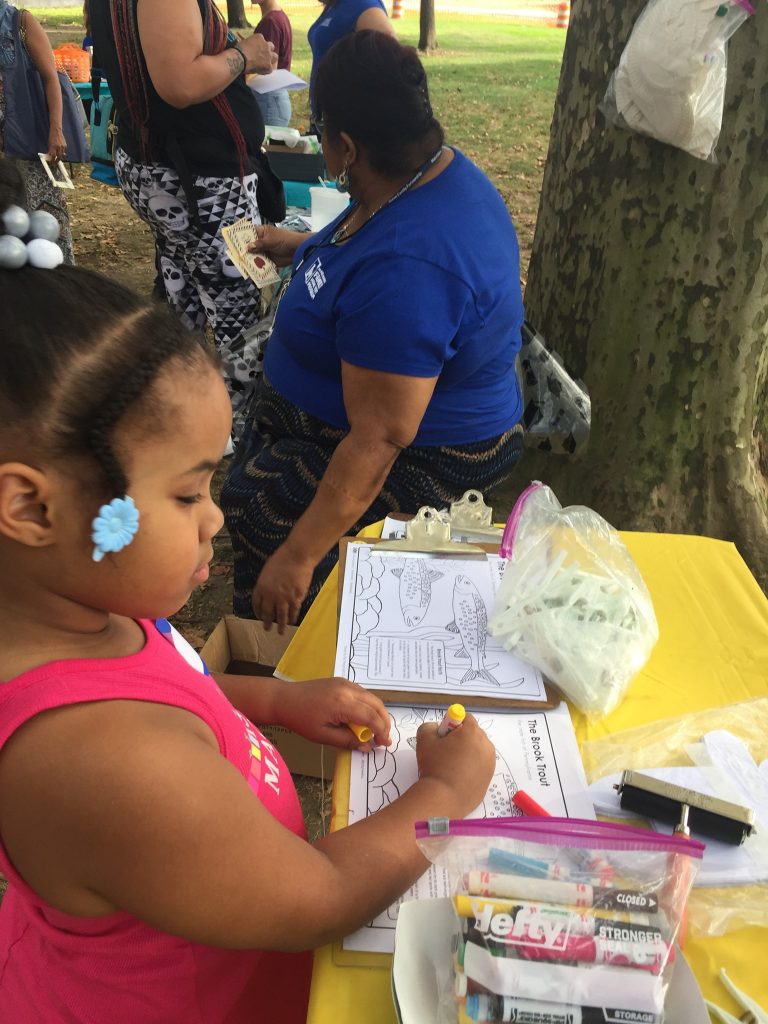 On Friday, September 27, 3-7pm, we taught printmaking and Native Trout fish and animal art projects to families with Mabel Morris Family Home as part of their preschool graduation celebration at Penn Treaty Park.
On Sunday, September 15 @ the Bok Block Party from 12-5pm, we participated in family friendly art making event with fall leaf printmaking and Gyotaku (Japanese method of printing fish) which was a first time to make prints for many of our participants.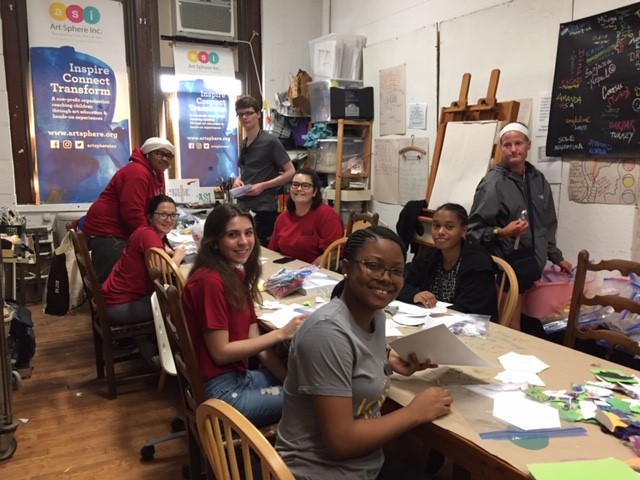 On Monday, August 26th, Arcadia University students volunteered prepping Fall Art projects and art bags to deliver to students so kids can make art from home and have school supplies they need to do their homework.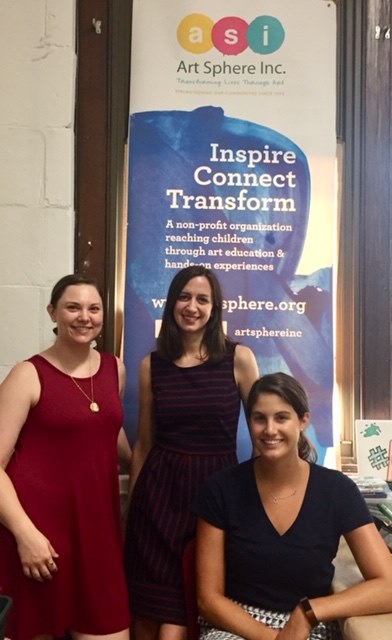 We hosted volunteer events at our office with the public and Drexel University students and staff to prep projects and art bags to deliver to students. Drexel administrators joined us on Wednesday, August 21, 9-12 at Bok to prep for the Fall. Some of these projects were inspired by ASI hosting 25 international scholars and leaders for a training called Promoting Social Change Through the Arts organized by the U.S. Department of State and Citizen Diplomacy International where we shared ways we have been teaching young people to be responsible and engaged members of society , promoting cross cultural understanding and exploring community healing through our innovative arts programming.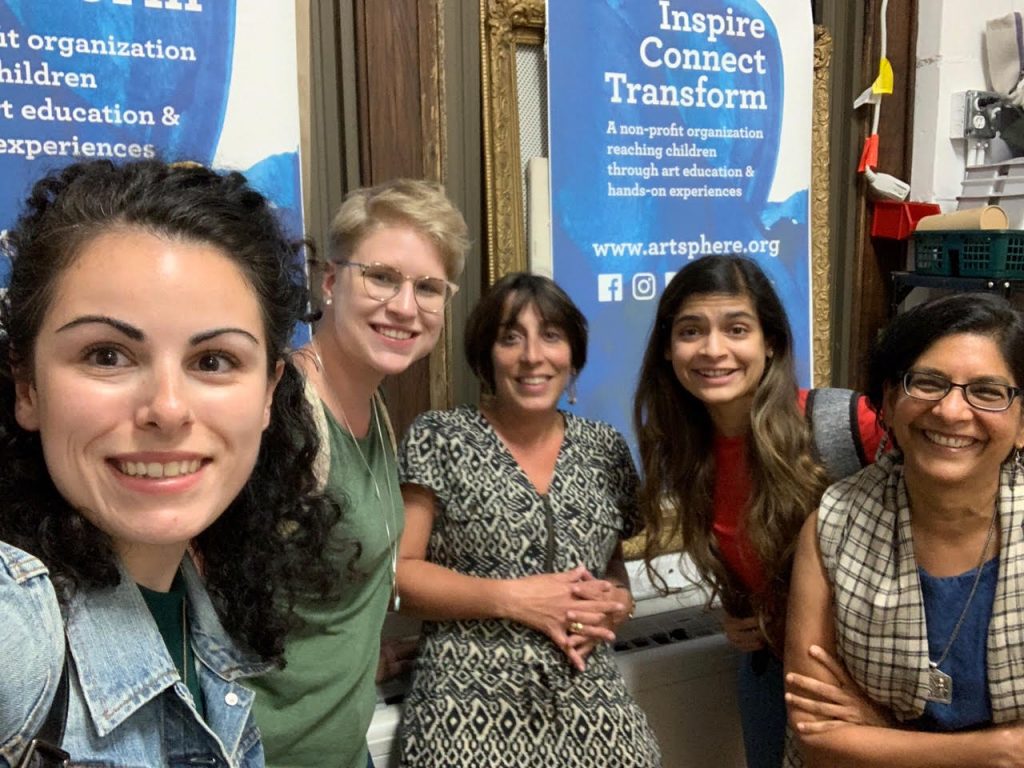 Many thanks to our inspiring Make A Mark design team for their commitment to revisioning ASI social media and sharing their expertise. It was wonderful meeting with powerful women making a difference at our office on September 24. Volunteers, designers and social media experts who want to be a part of our dramatic transformation are welcomed to join us in implementing our exciting new outreach plan to be unveiled in October!
Support a small grassroots arts non-profit doing great things!
Ways of Donating to ASI:
Use Amazon Smile and automatically donate 0.5% of eligible proceeds to Art Sphere Inc! Login now to designate ASI as your charitable organization!
Donate supplies to Art Sphere Inc. using Amazon Wishlist.
Use Amazon Smile and automatically donate 0.5% of eligible proceeds to Art Sphere Inc! Login now to designate ASI as your charitable organization!
Partner with Ebay Giving Works to make a donation or designate a portion of your Ebay proceeds to ASI.
Many employers participate in United Way campaigns and Art Sphere Inc. is an approved United Way donor choice organization. You can designate your United Way contribution to Art Sphere Inc. by selecting donor choice # 16265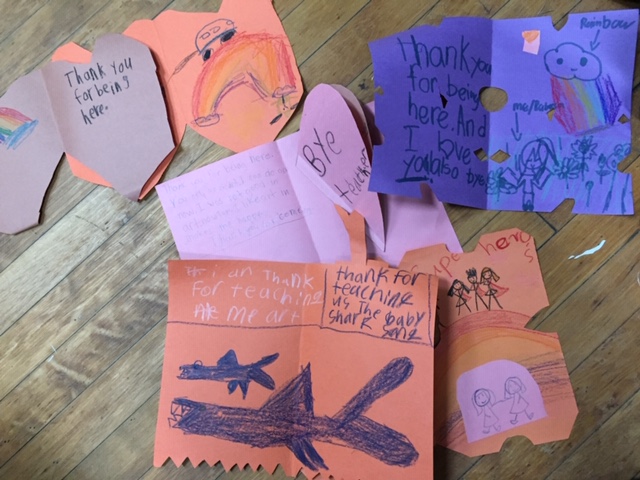 Subscribe to our quarterly newsletter by sending a blank email message to: ARTSPHERE-ANNOUNCE-L-subscribe-request@lists.psu.edu and you will receive instructions via email to confirm your subscription.
www.artsphere.org | Visit us on Facebook | Follow us on Twitter | Support us on GoFundMe!