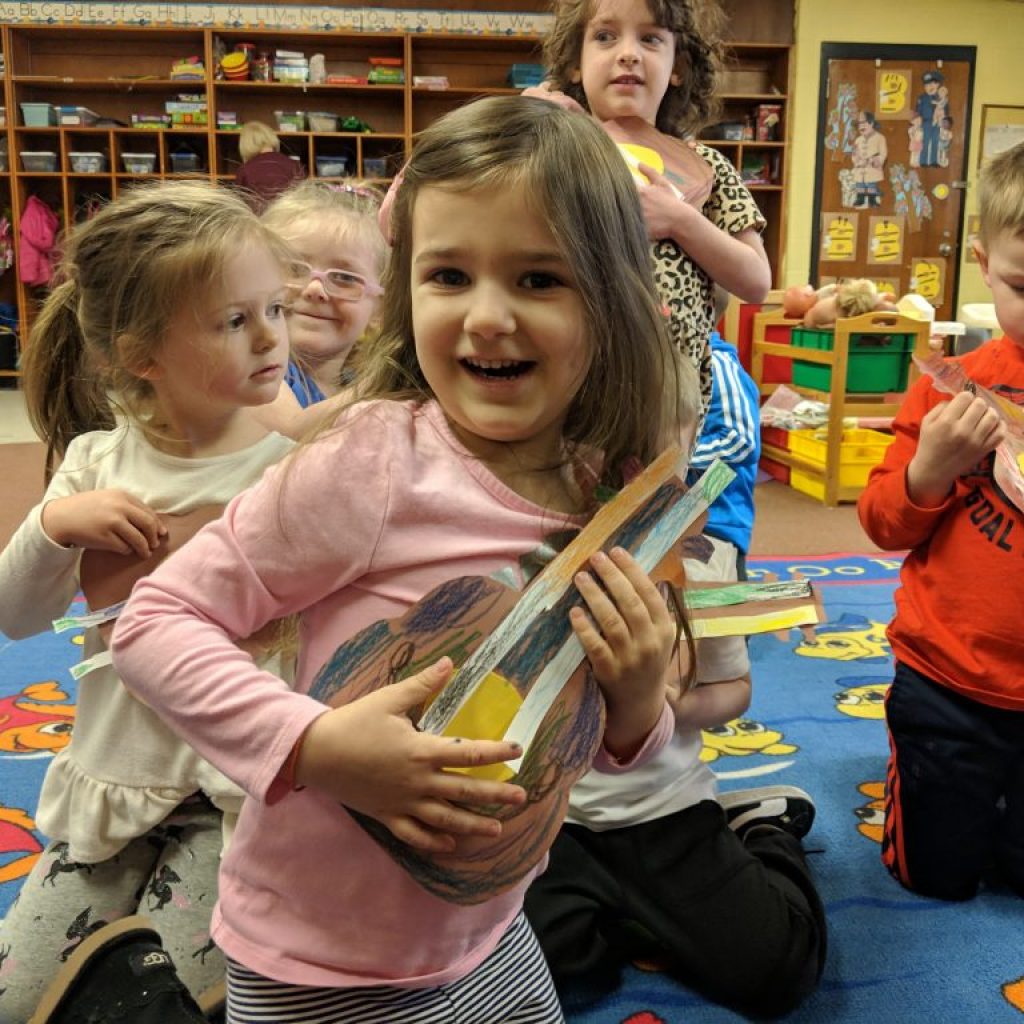 We believe the arts open the doors to a bigger life so we invite you to open ours at room 502 for Bok Open Studios in the BOK Building on Saturday, April 6, 12-4pm. Meet our exciting building full of creatives, buy volunteer and student made art, get free art lesson plans and make art with us. This event is open to all ages so come hungry to explore … plus our building has great restaurants, a coffee shop and we will also have snacks!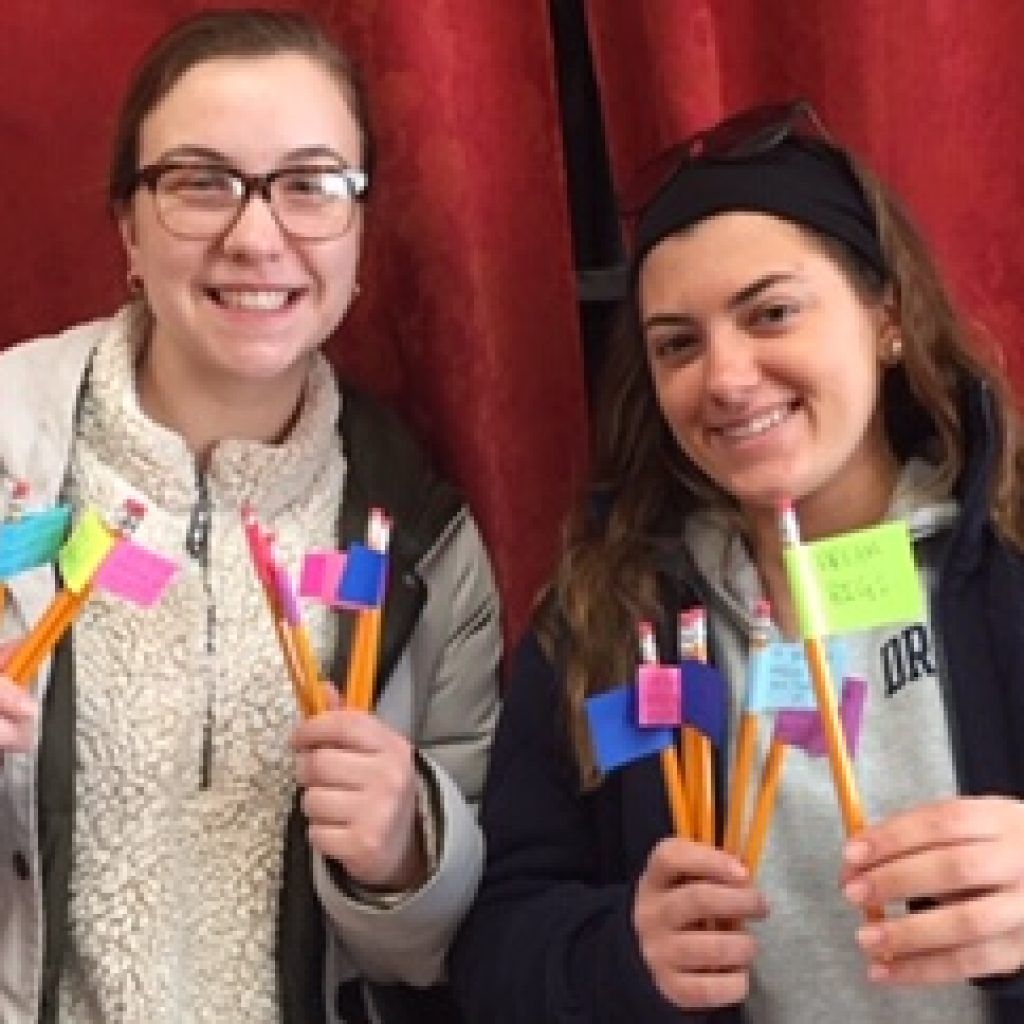 Have you given yourself words of encouragement to have the best day ever, today?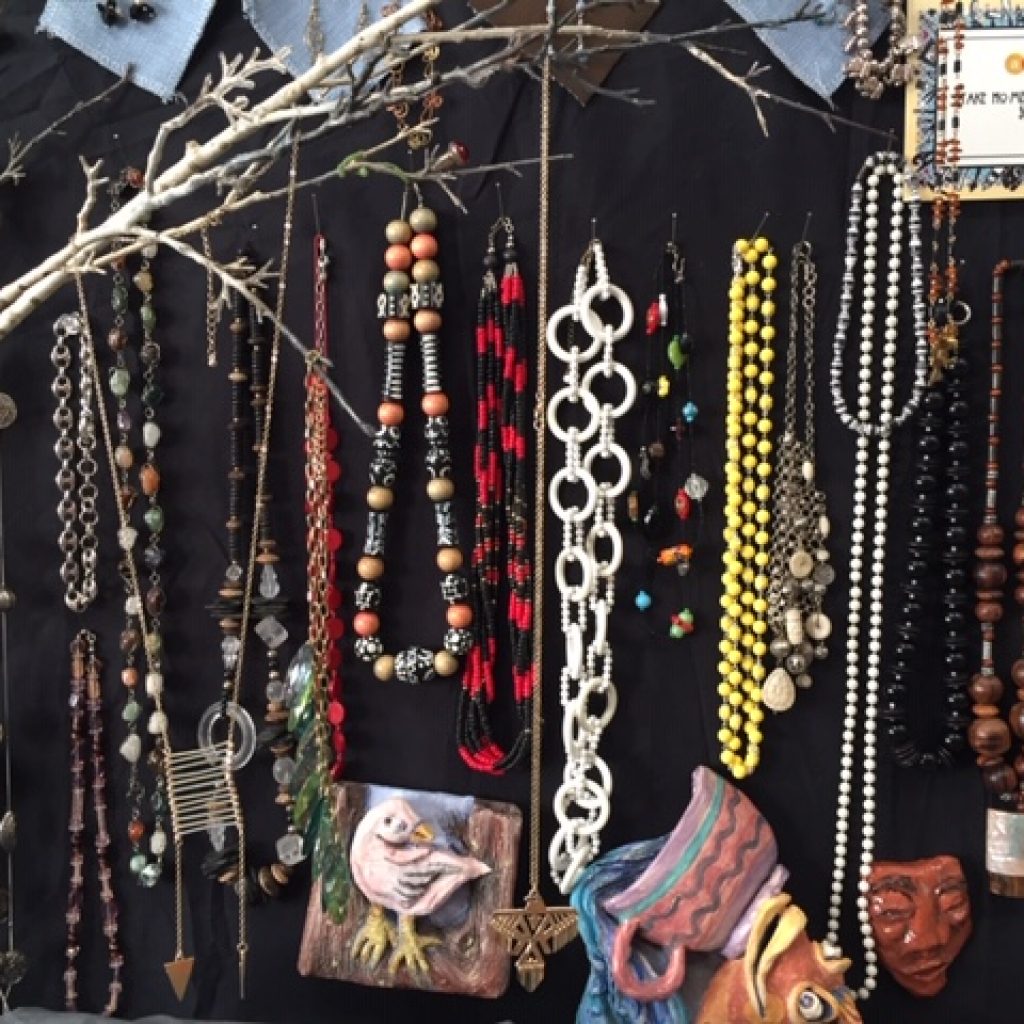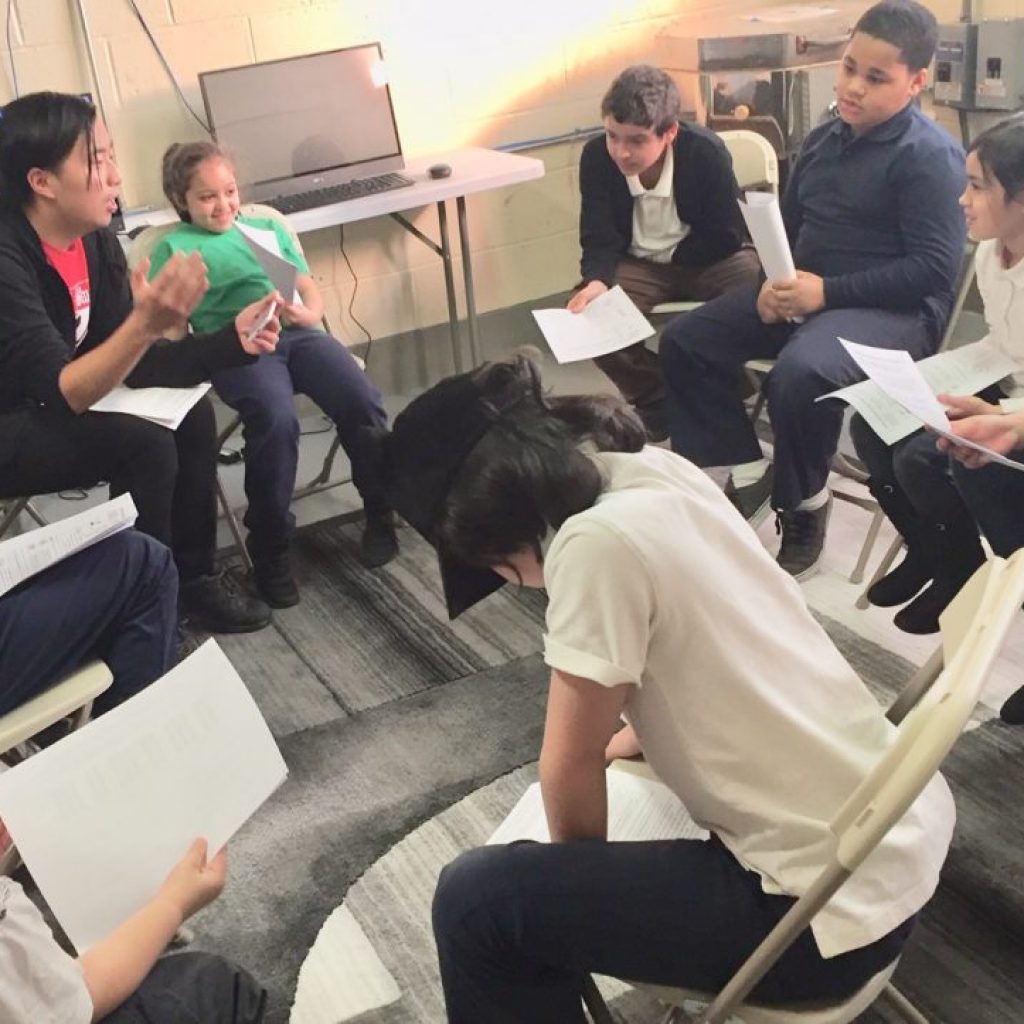 We learn from each other, making life more beautiful! This Spring, ASI has begun a new semester of music with Music and Art Teachers: Olly from China and Meredith from Fishtown at Fistown, Cione, and Towey Recreation Centers, and Southwark School with Sunrise and United Communities. For free music through art resources, see our lesson plans and blog. Our summer classes will begin in July. If YOU or someone you know would like to volunteer with Art Sphere, we are always looking for passionate community members to join us!
Our students learn about environmental issues and cultural symbols using art: Visitors to Japan often remark on the abundance of frog replicas in homes, gardens and even offices. To the Japanese, frogs represent good luck. Frogs are also a symbol of life and fertility for the Egyptians, since millions of them were born after the annual flooding of the Nile, which brought fertility to the otherwise barren lands. In Chinese traditional culture, the frog is associated with healing and good fortune in business. Take home a frog for a $2 donation – across from the Two Persons Coffee shop at the Bok!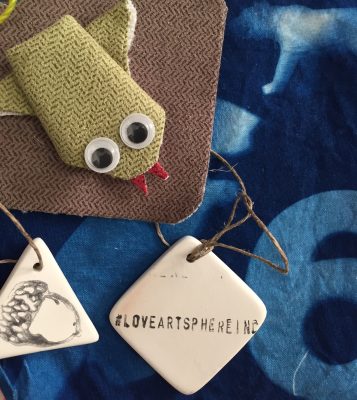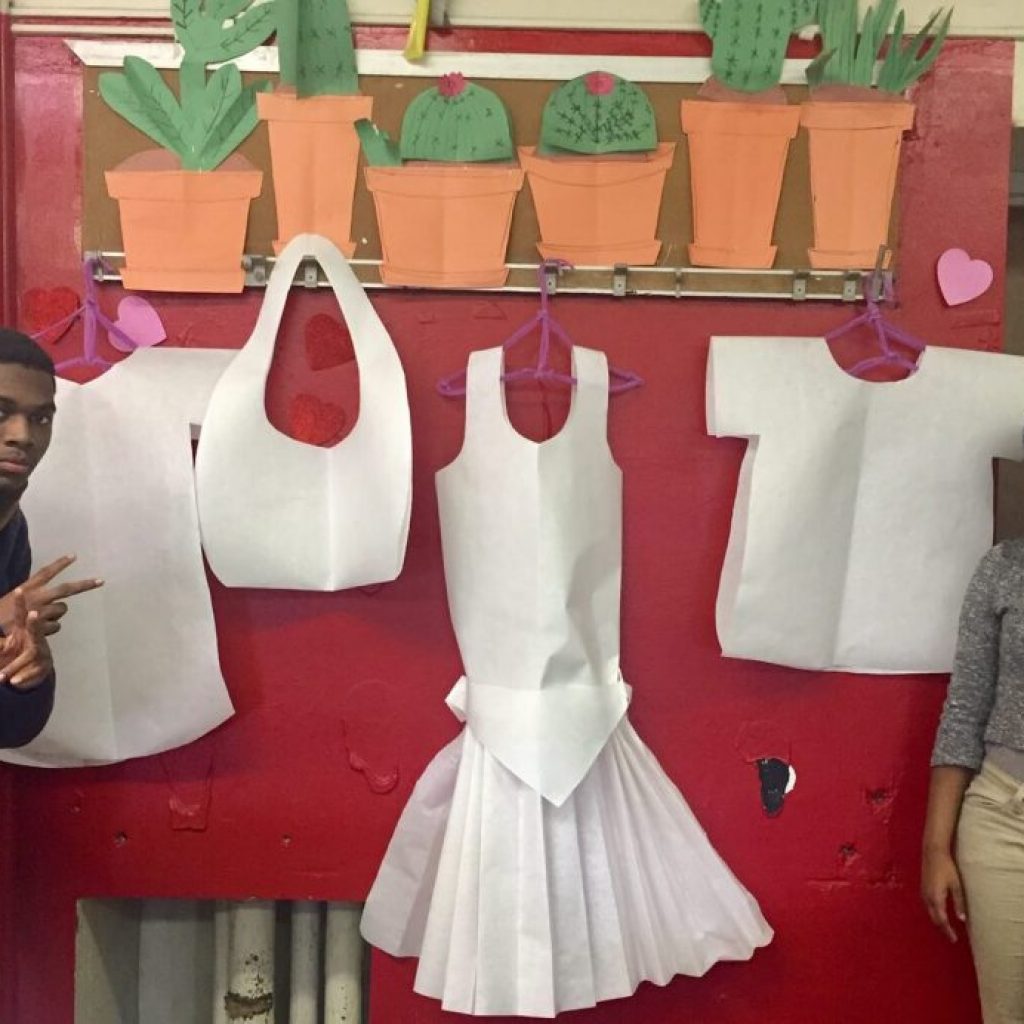 Happy Highlights from our Winter Programs (January – March)! Art making at Penn Treaty helps creates a space where students enjoy themselves, listening to their favorite music and focusing on becoming fashion designers. This Winter students at Penn Treaty also learned weaving, macrame, transformed the room into a cactus garden and made a DIY Projector!
Art Programs Reimagined! Get ready – not only are we teaching literacy through art but now we've totally redesigned our Spring art curriculum to include music, STEM and recycling! Interspersing music and hands on art class projects in our preschool and some of our after school classes provides quality enrichment and more educational opportunities for students to find ways to express themselves. By adding music teachers as assistants to art teachers and vice versa, we perform at our top level making more opportunities for stimulation.
New projects include having students concentrating on slowing down their breath, getting quiet and centering themselves after stressful school days. Guiding students to better self care is essential to helping them maximize their social and academic learning.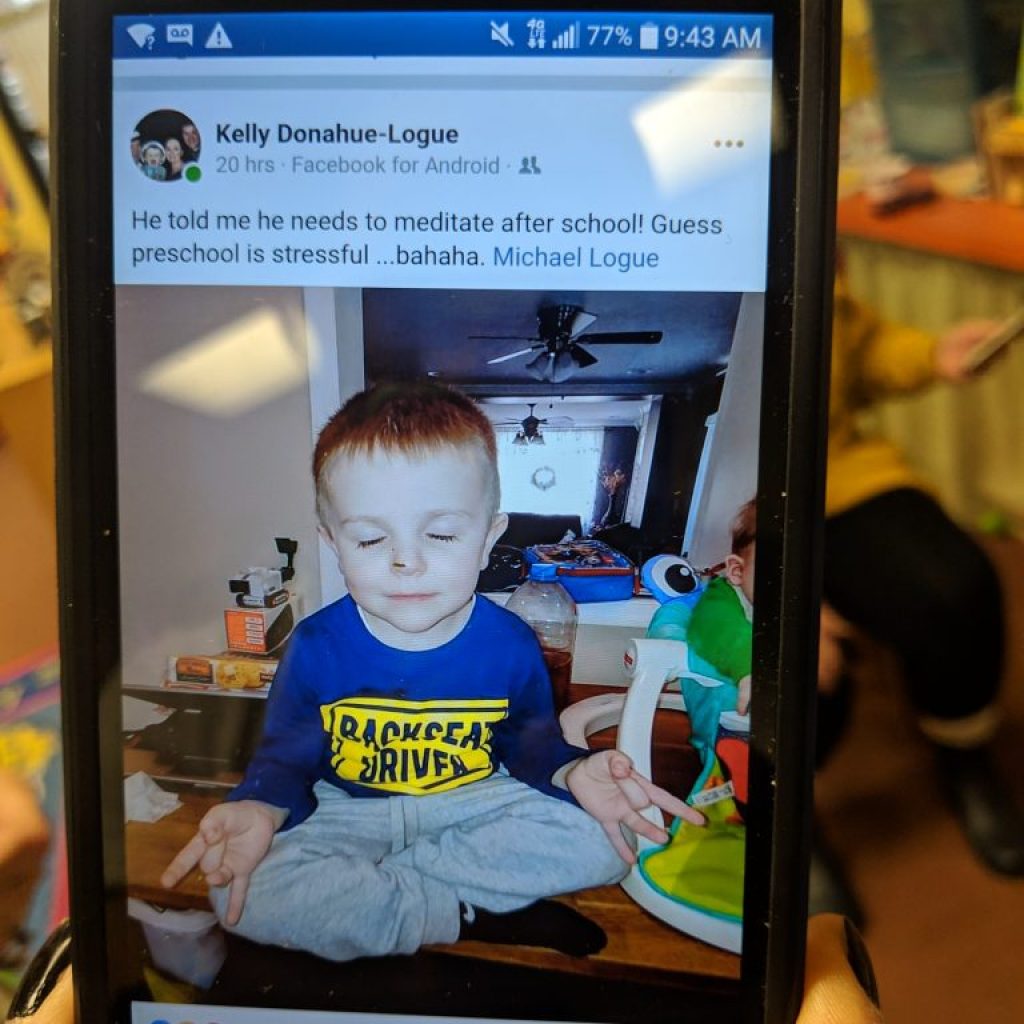 One Lesson Plan at a Time. ASI provides art classes that motivate and inspire the imaginations of youth. In 2020, we aim to share 80% of our curriculum and handouts online for the public to access. To achieve this goal, we are redesigning parts of our web site and blog so users have easier access to what they want to find. We were all born to learn and ASI is sharing the message: the bodies, brains, voices and hearts of children matter. As one ASI teacher said, "I give my students the freedom to take risks, to fail, to remake, to rebuild and to voice and share their experience through music and art. By tapping into their creativity , we connect them to their wildest dreams and help them release their deepest fears. The arts help process both good and bad experiences making space and compassion for it all."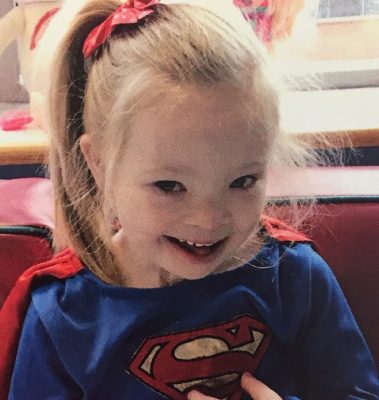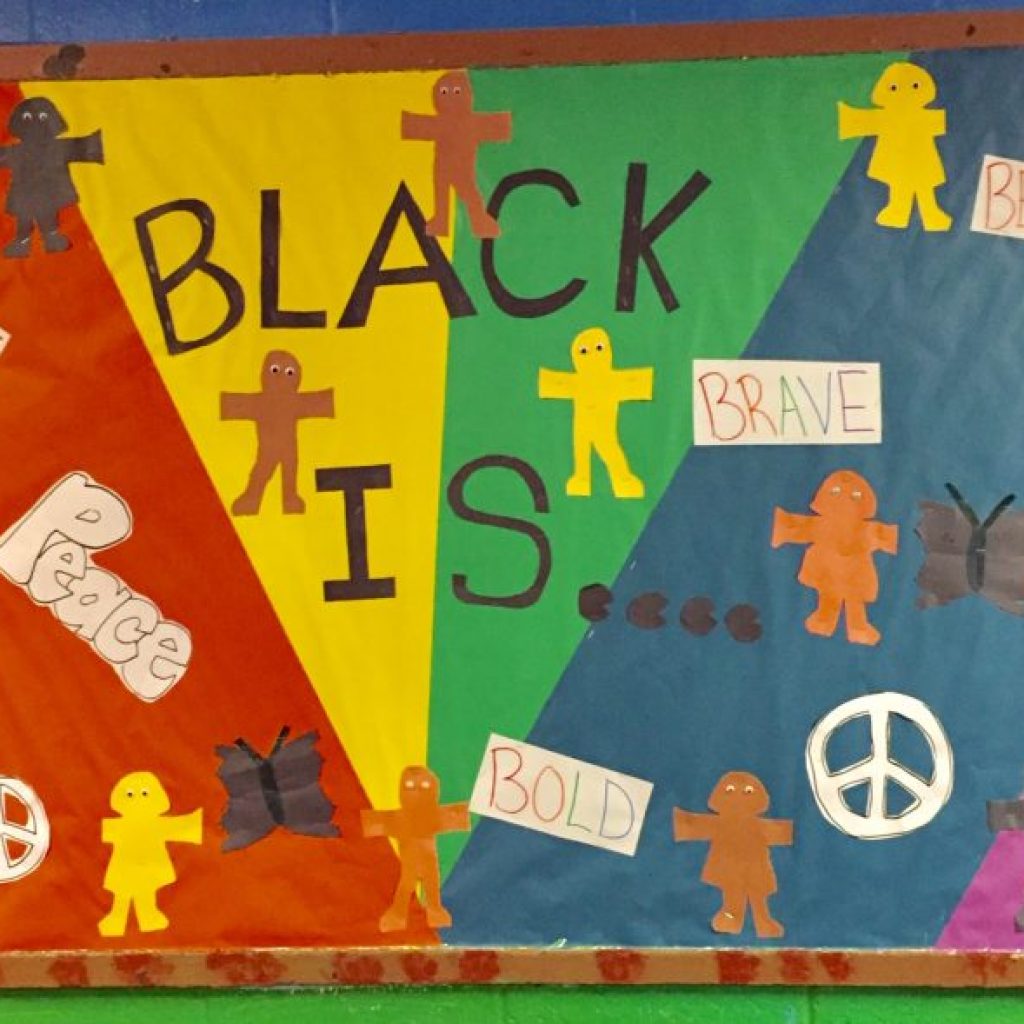 Stepping into their Creative Power: Music Performances and Art Shows
ASI teaches youth to share their messages through their art whether it be on social media or by making their own displays celebrating Black History and Women's History Months for the public. In this way, ASI empowers youth to make the world a better place and speak out for the rights of all. It is why we consider our youth more than just students, but also art activist volunteers for the community.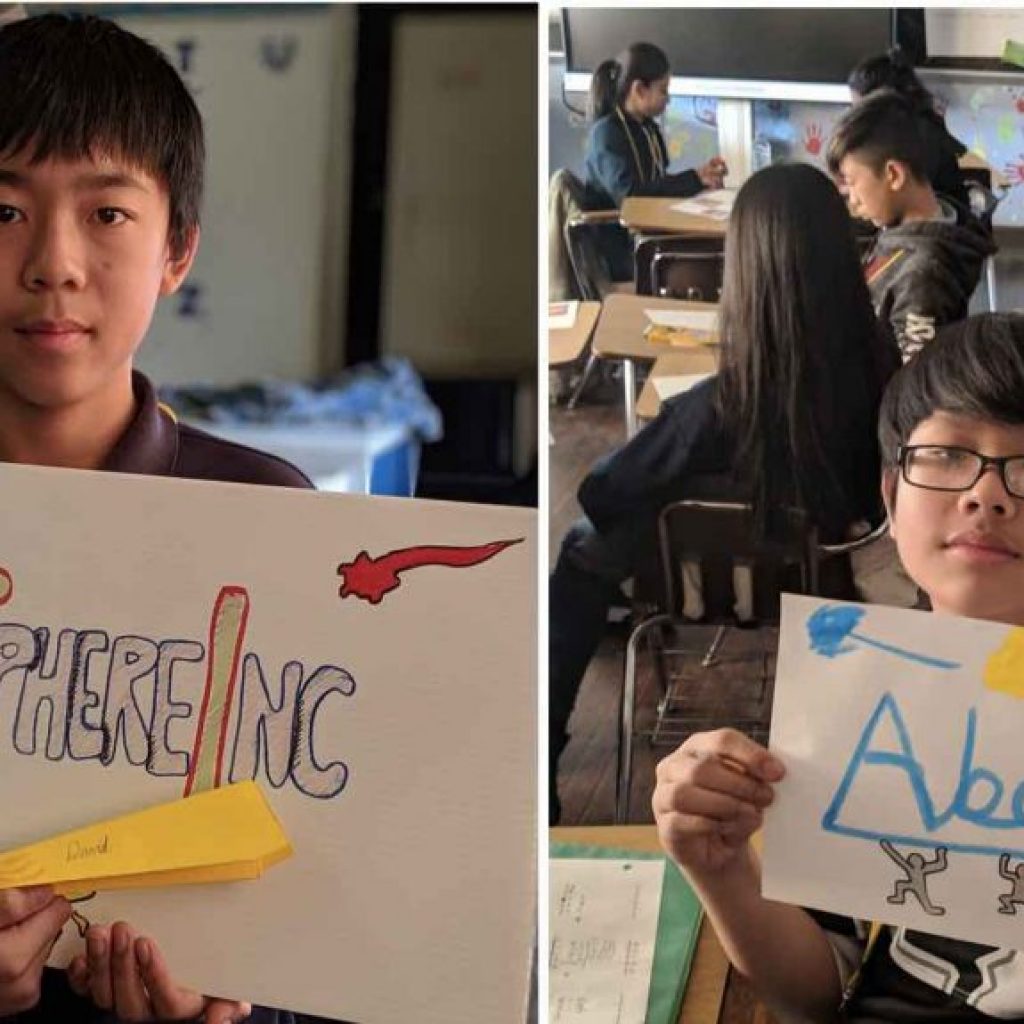 New in Bloom – The amazing  art work made by preschool through high school youth who participated in our 10 week art program was on exhibit for parents, family, friends and community members to see this month. Fishtown Preschool's was an opening to remember! Our artists were excited to talk about their art work and it was a great opportunity for parents to see all the learning in students' portfolios.
ASI teacher said, "I loved how students learned about conservation efforts while making their art." See how easy it is to teach duck stamp art and learn how our art teacher and therapy major Marissa from Temple University helped John Heinz national Wildlife Refuge select finalists for contest as a judge. You can download the stamp template here.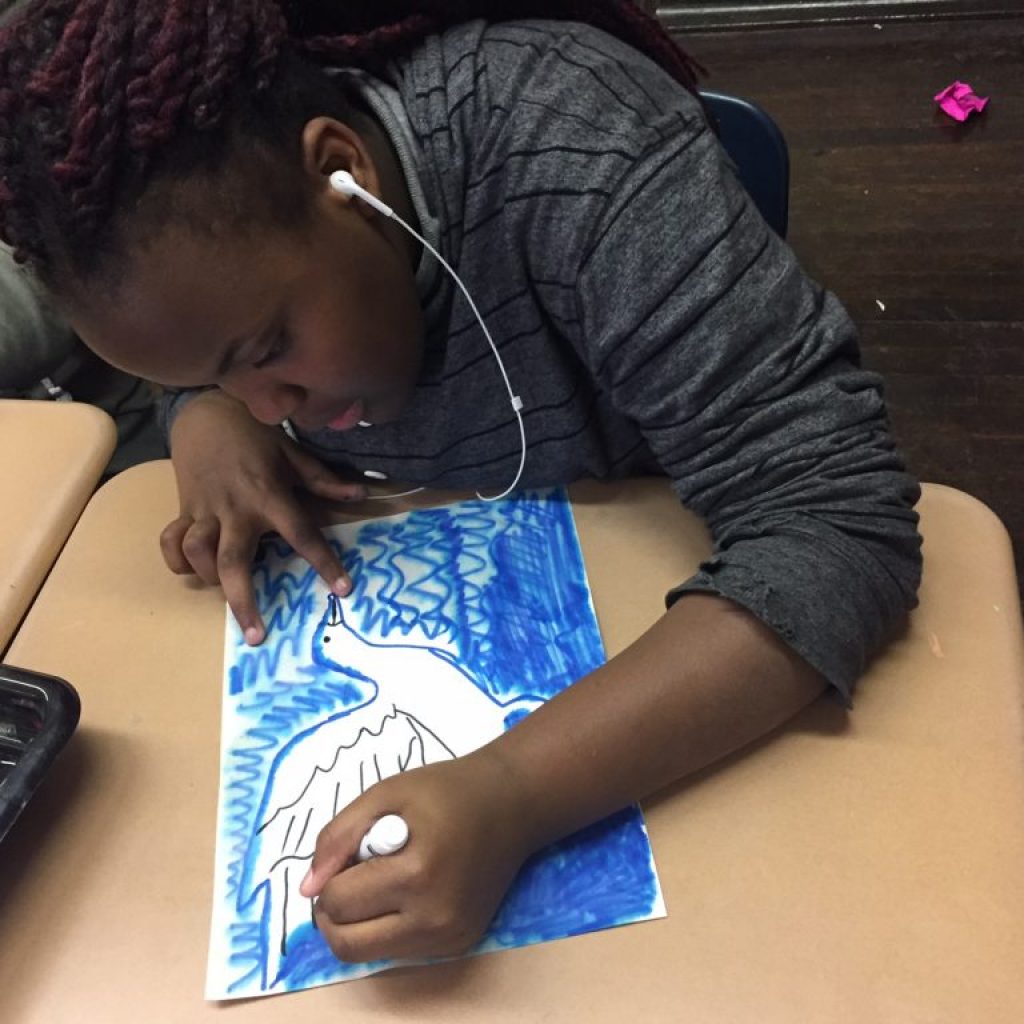 Bringing over 90 Fulbright Scholars to share their ideas for art projects while prepping art projects for our youth on Saturday, March 9th and Saturday, May 4th enriches our programs. The Power of Connection: ASI Thanks Fulbright Volunteers from Norway, Mongolia, Afghanistan, China, Mexico, Pakistan, Chile, Australia, France, Paraguay, Uruguay, Argentina, Ukraine, Benin, Dominican Republic, Austria, Pakistan, Spain, Columbia, Indonesia, Jamaica, Estonia, Philippines, Sweden, Poland, India, and New Zealand!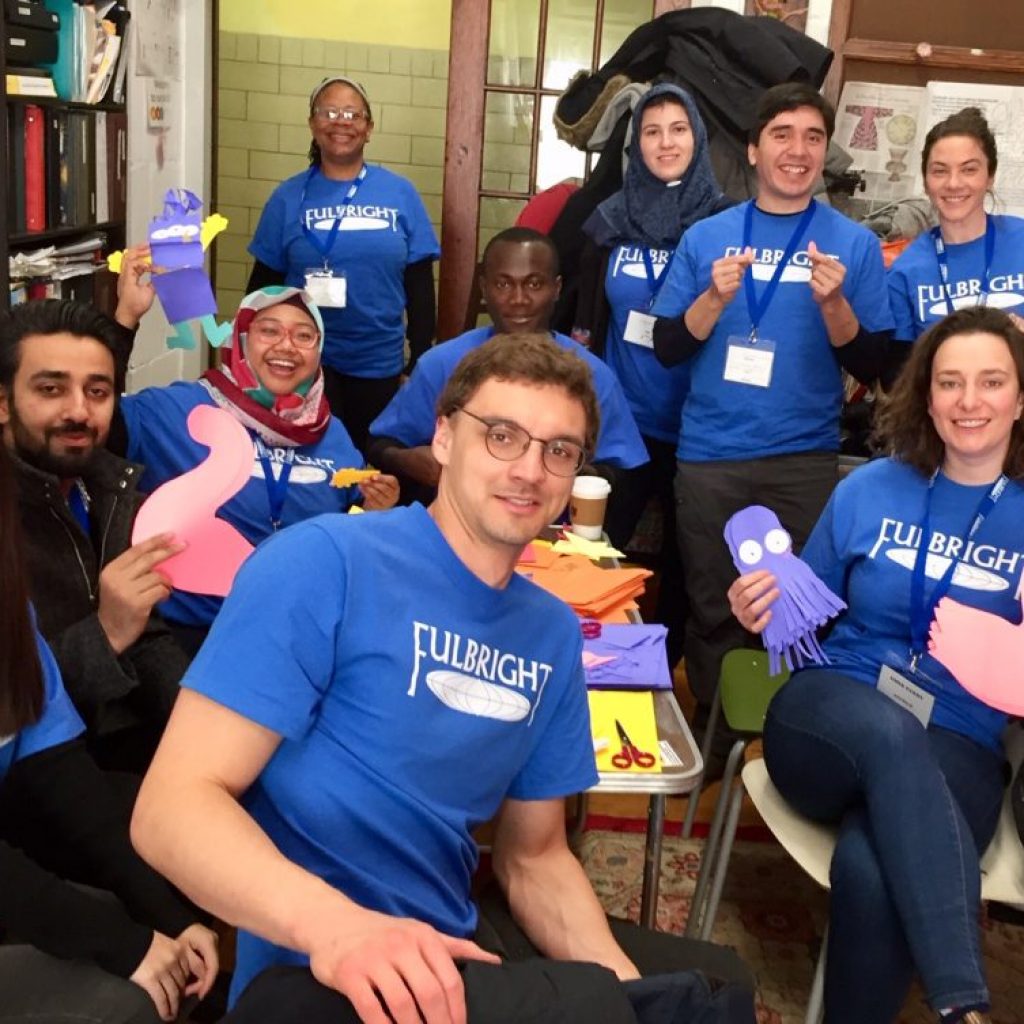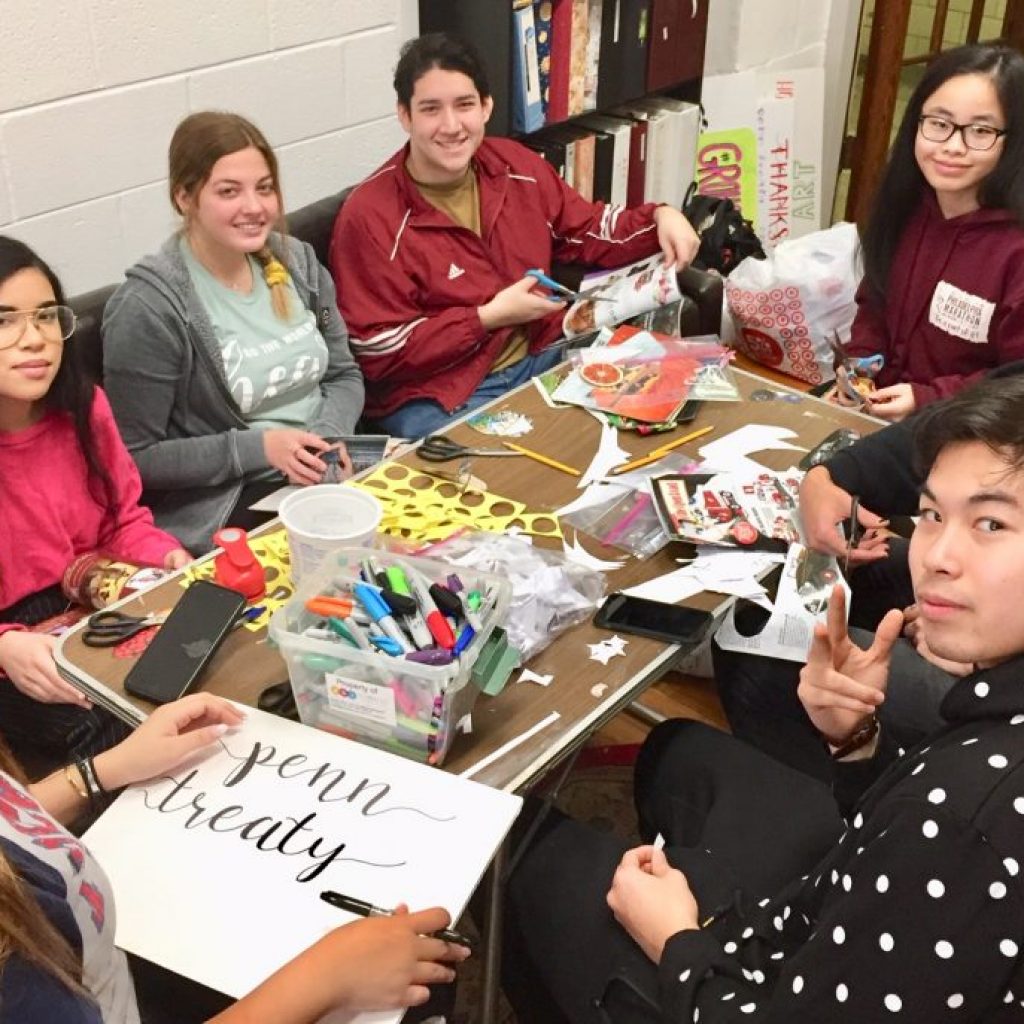 Our planet is an amazing school and it's on all of us to learn from each other. Art Sphere teachers motivate our urban youth to travel… with projects that celebrate the art and culture from around the world that makes humanity great. With these sponsored events we raise awareness, share our lesson plans, make new friends, receive donations for art materials and prep thousands of projects. Our combined efforts make it possible for us to reach hundreds of students each year on a shoestring budget. When community members, neighborhoods and students work together on creative projects to problem solve, we make life more beautiful, our work more fulfilling and meaningful. This is truly the power of creativity and collaboration.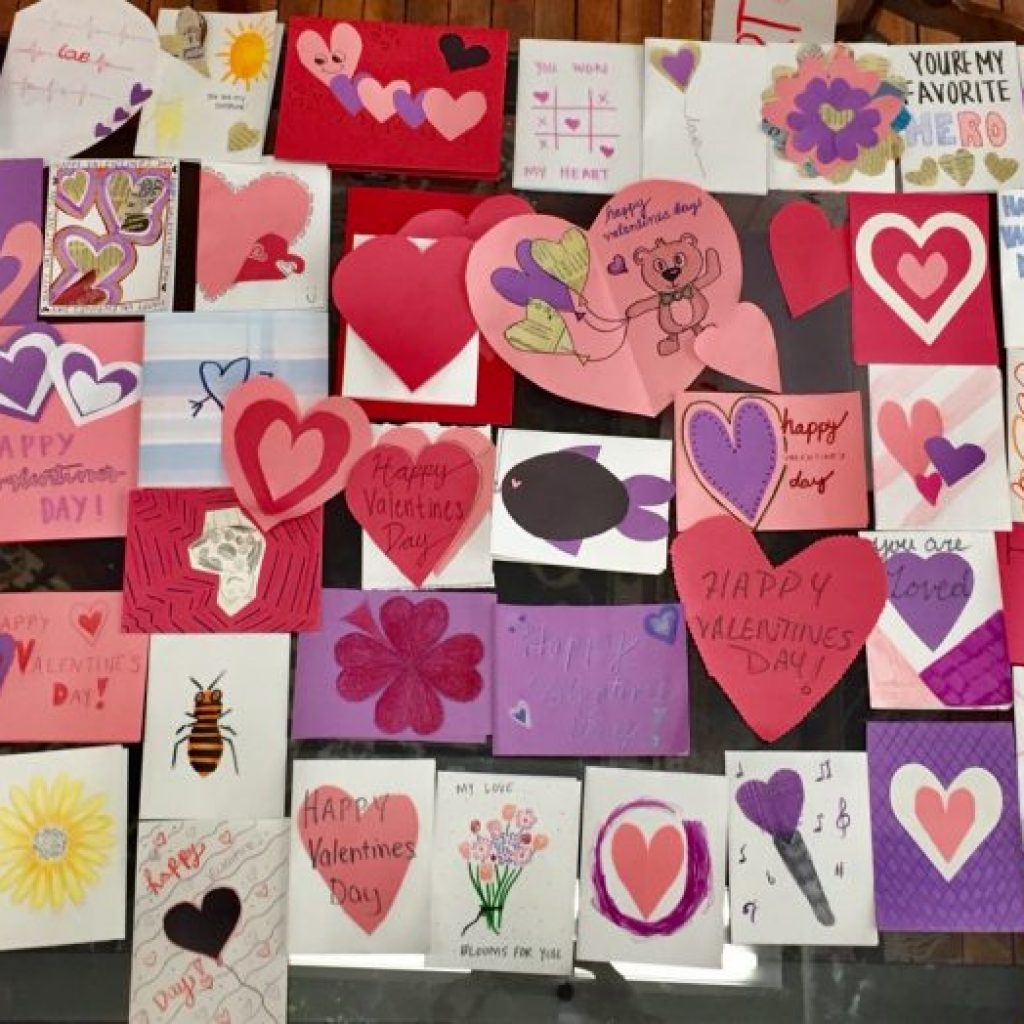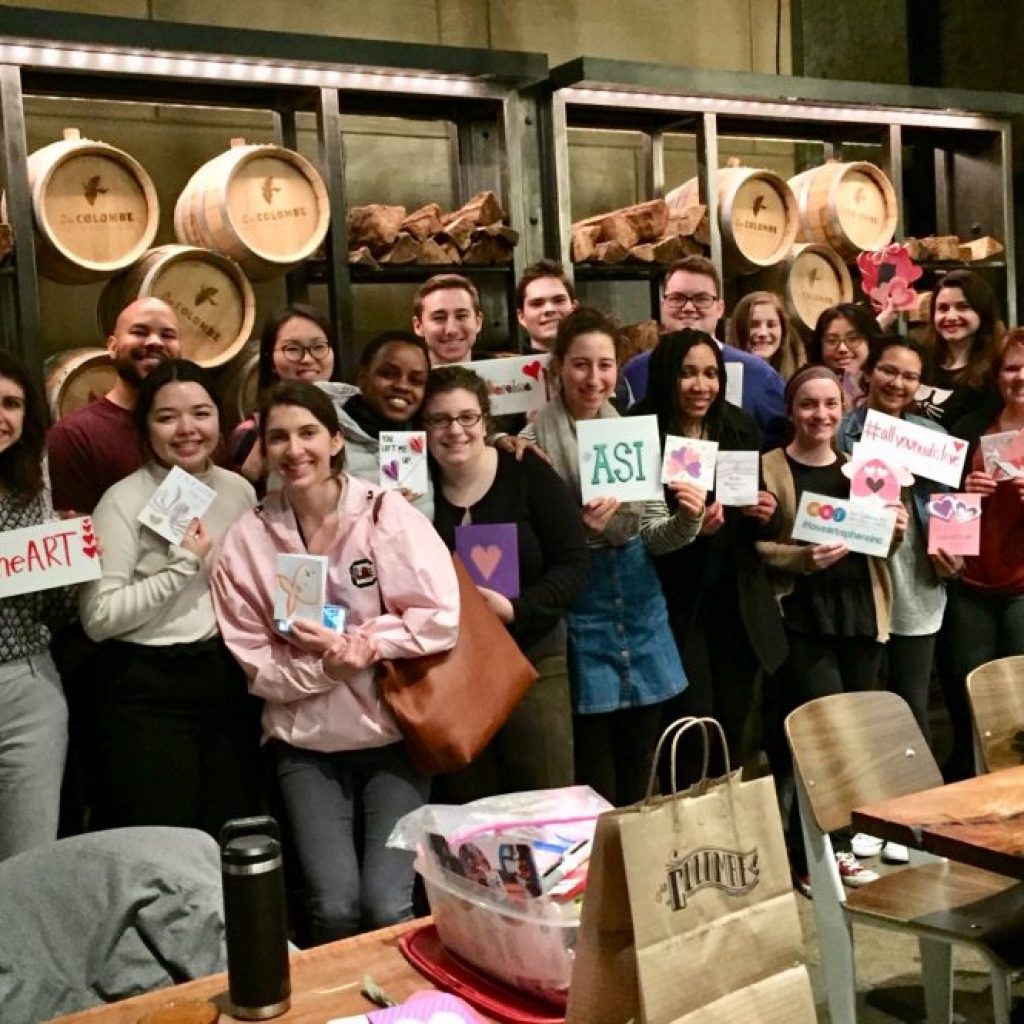 We delivered over 300 cards to the Guild house East, Guild house West and the Veteran Center made by our students and volunteers from Valentine's Day events at La Colombe Cafe and O Blue Cafe. Thank you for keeping connected to care!
Sponsors and Volunteers Make Spring Sensational 
The More the Merrier – Join us for these ASI Spring Events! ASI is hosting Drexel University students on their Days of Service, Thursday April 18, Thursday April 25 and Thursday May 2 9-12 noon Join ASI and Drexel – Center for Civic Engagement to prep projects at the ASI Office at the Bok – more volunteers willing to lend a hand welcomed. To volunteer, send completed release form to info@artsphere.org.
www.artsphere.org | Visit us on Facebook | Follow us on Twitter | Support us on GoFundMe!