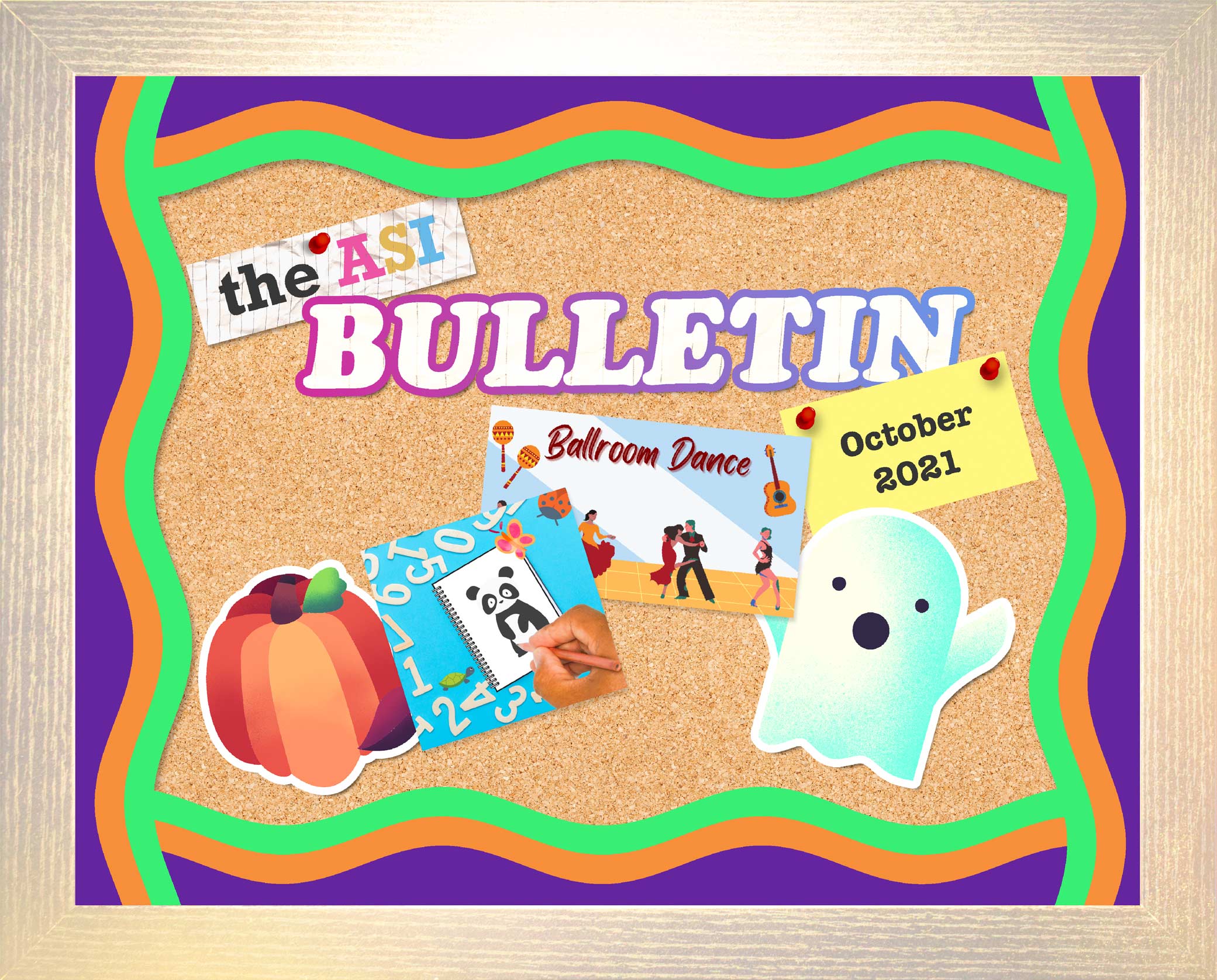 Fall is finally here, and we're ready to set sail on some new adventures – won't you join us?
For classes, we're launching a brand new course on sailing, where you'll learn all about traveling across the seven seas. Check out the full course where you'll learn about sailing techniques, boat rigging, and knot tying.
We're also hosting a new Halloween live event for Lights on Afterschool. During this free online class, students will learn how to create their own spooky decorations for the holiday season, such as spiders, chalk cobwebs, and creepy jars. This class will run on Thursday, October 28th from 4:30 pm to 5:30 pm, and starting today you can sign up for it here.
This month we're welcoming our brand new team of work study students from USciences, Drexel University, and CSP State Department Leaders to Art Sphere. We're all excited to see what our talented new staff members will create here, so be sure to follow us on social media to see these new classes roll out in the coming months.
Sadly, we're also going to have to say goodbye to our current team of Drexel University Co-ops. These amazing students have been with us since March and are responsible for creating many of the incredible courses we've recently featured here on the Bulletin. While we are going to miss them, we've greatly appreciated all of the hard work, dedication, and support they've given ASI over the last several months and we hope to stay connected to them in the future.

Do you want to learn about the architecture of computers and how to protect yourself online? The link below will teach you about technology and how you can be safe on the internet.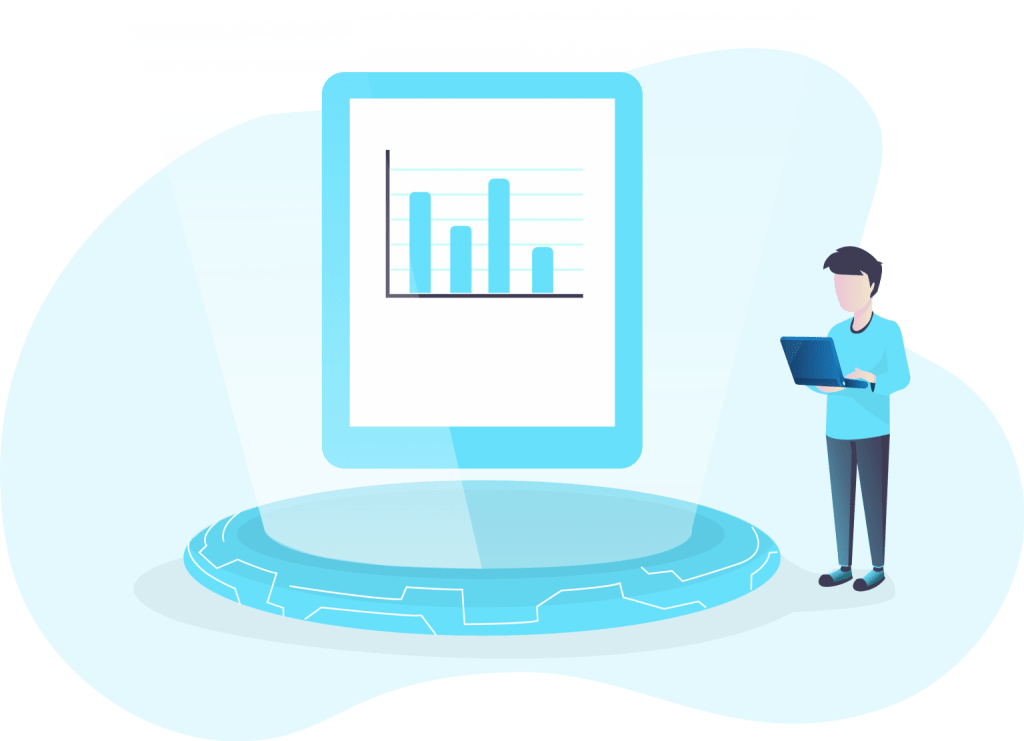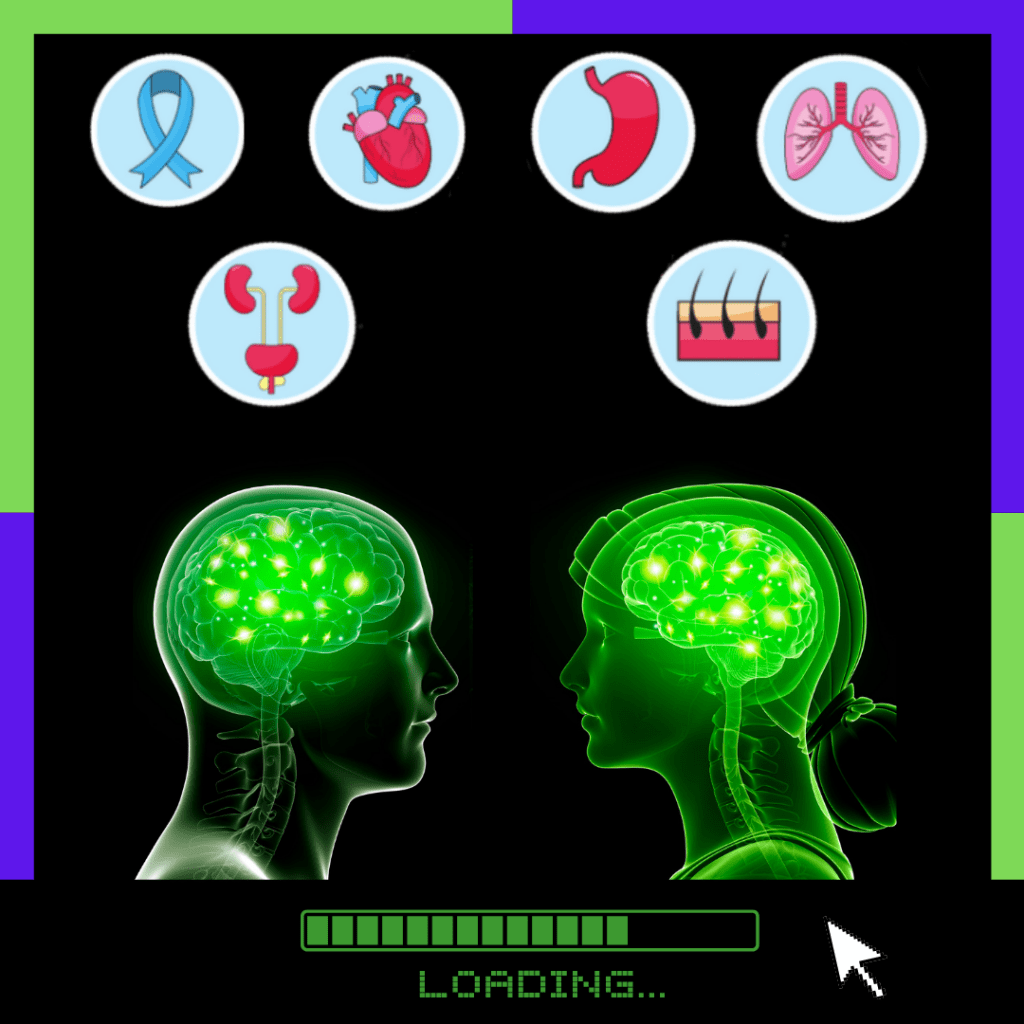 Check out the amazing new Autonomic Nervous System game that's now available on our website. This interactive tool teaches you all about the complicated ways the body communicates with itself. Check it out at the link below!

Are you ready to start going green? In Carlos' new series on Climate Change, we're taking a deep dive into one of the most pressing issues of our lifetime. Here, we'll learn about the causes of climate change, the impact of rising temperatures, and effective ways to combat it.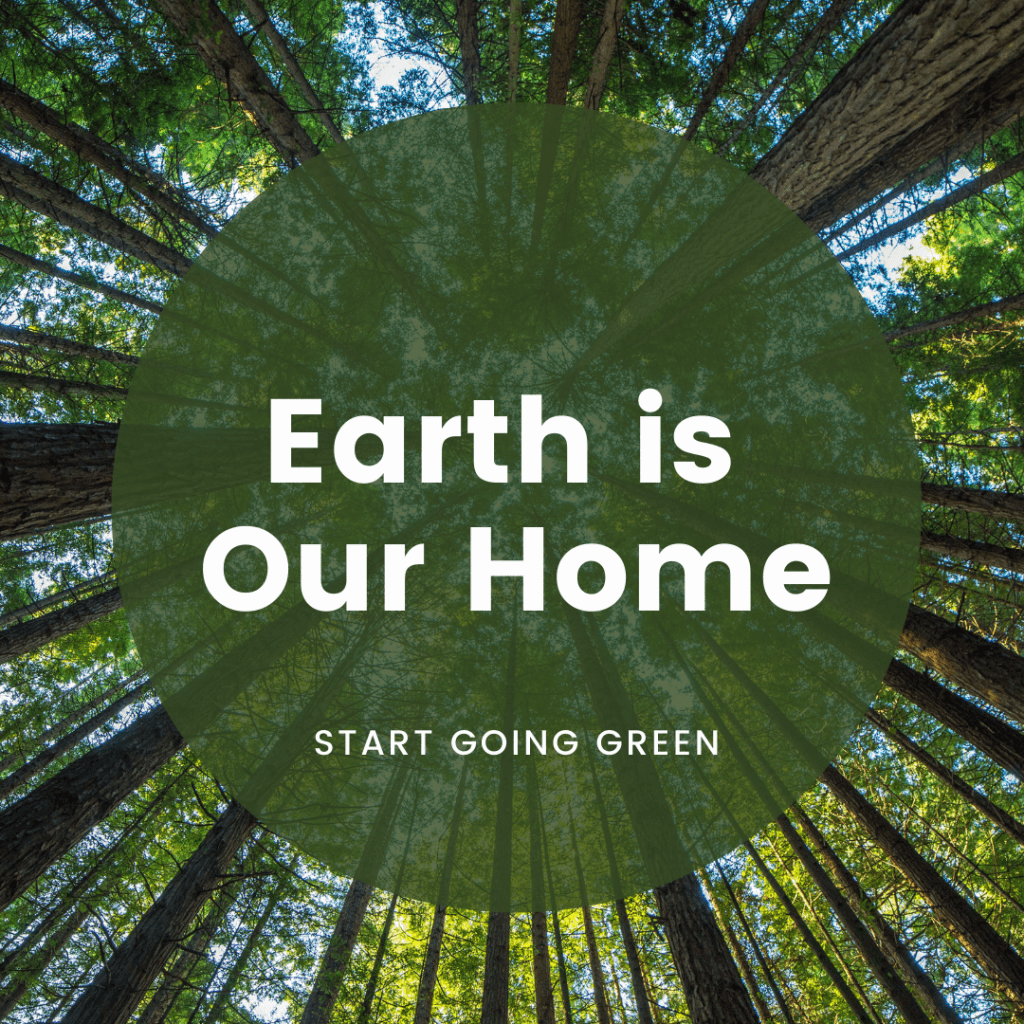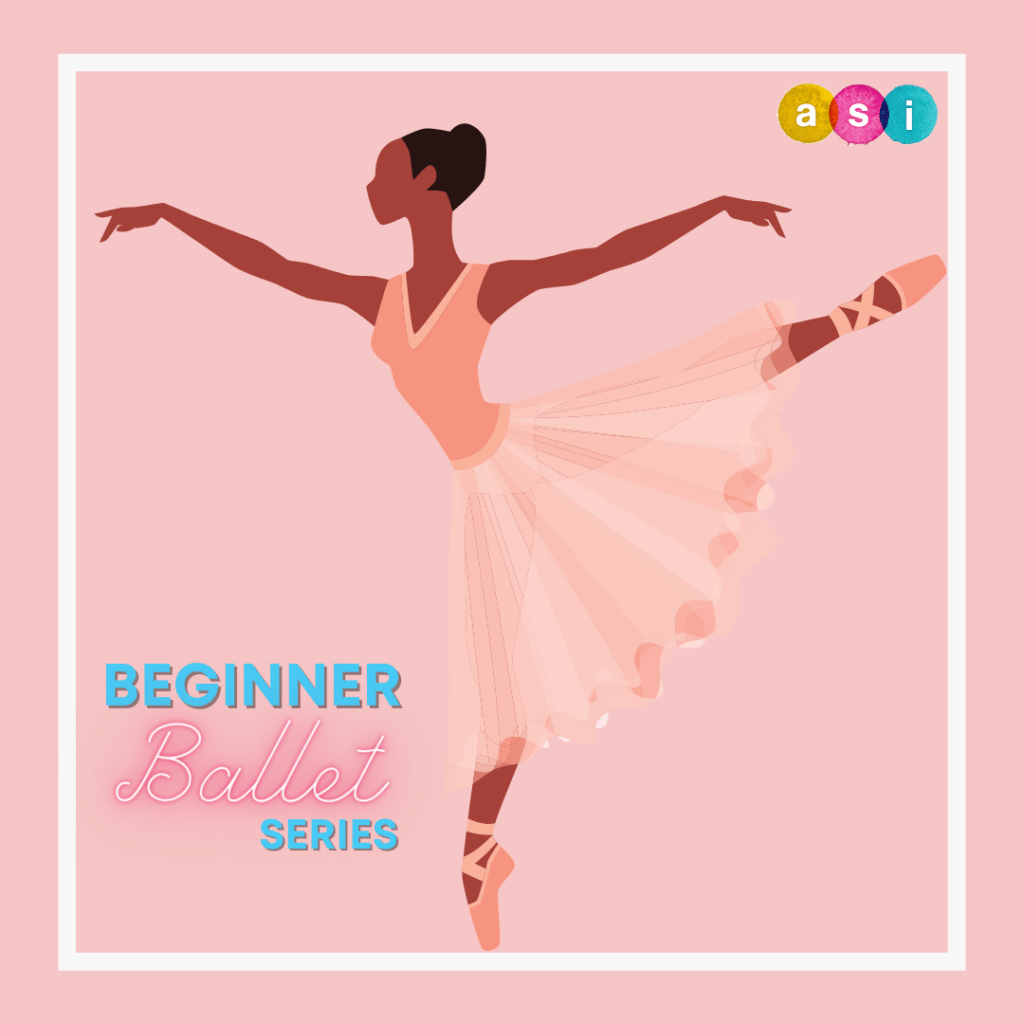 We're helping youth understand classical music through Ballet. Composers tell stories expressed through ballet without singing or words. One of their jobs traditionally was to write music that let dancers show off. Join instructor Michelle as you go on this elegant adventure through the world of ballet.

Is ballet not your style? Then why not try out Branden's newest dance series focusing on the five international Latin dances. Here you'll learn the steps to famous ballroom moves, such as the cha-cha, the samba, the rumba, the paso doble, and the jive. This course also explores some of the fundamentals of dance, such as keeping tempo.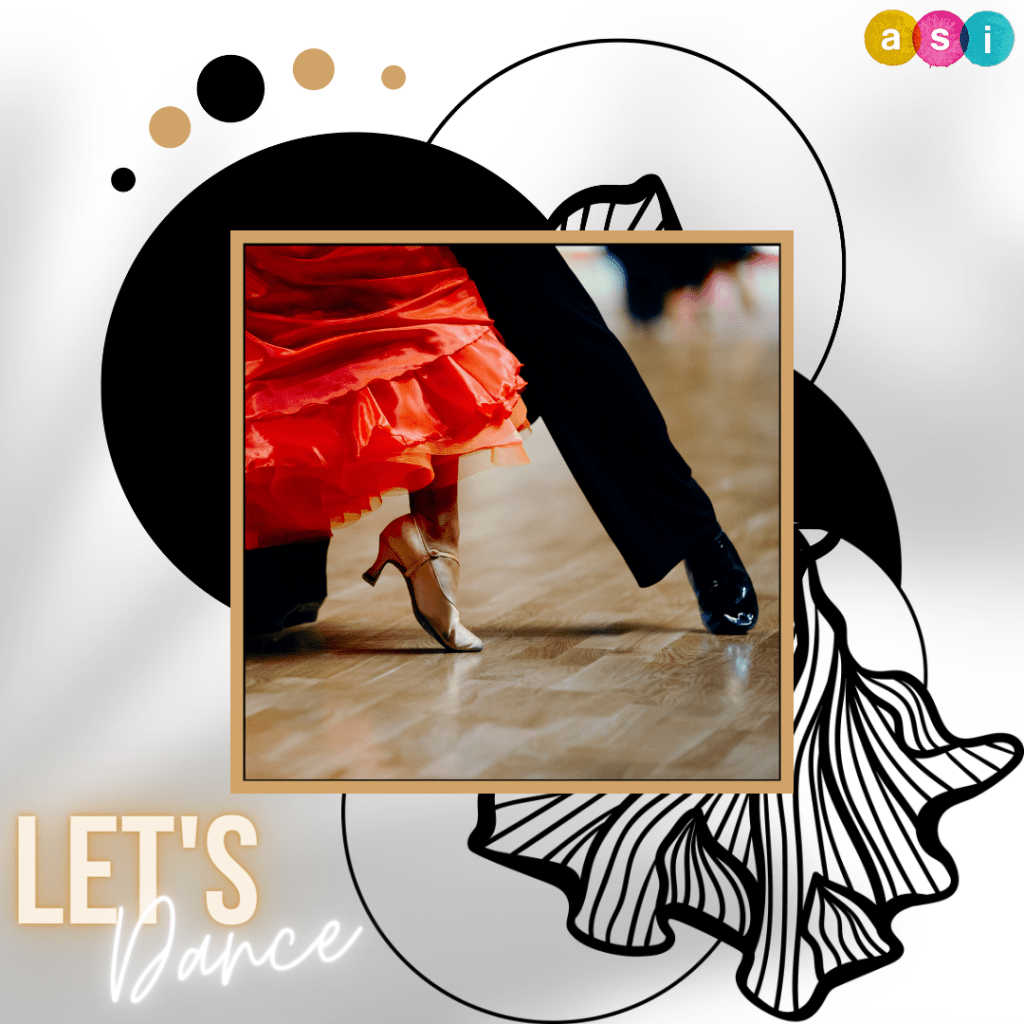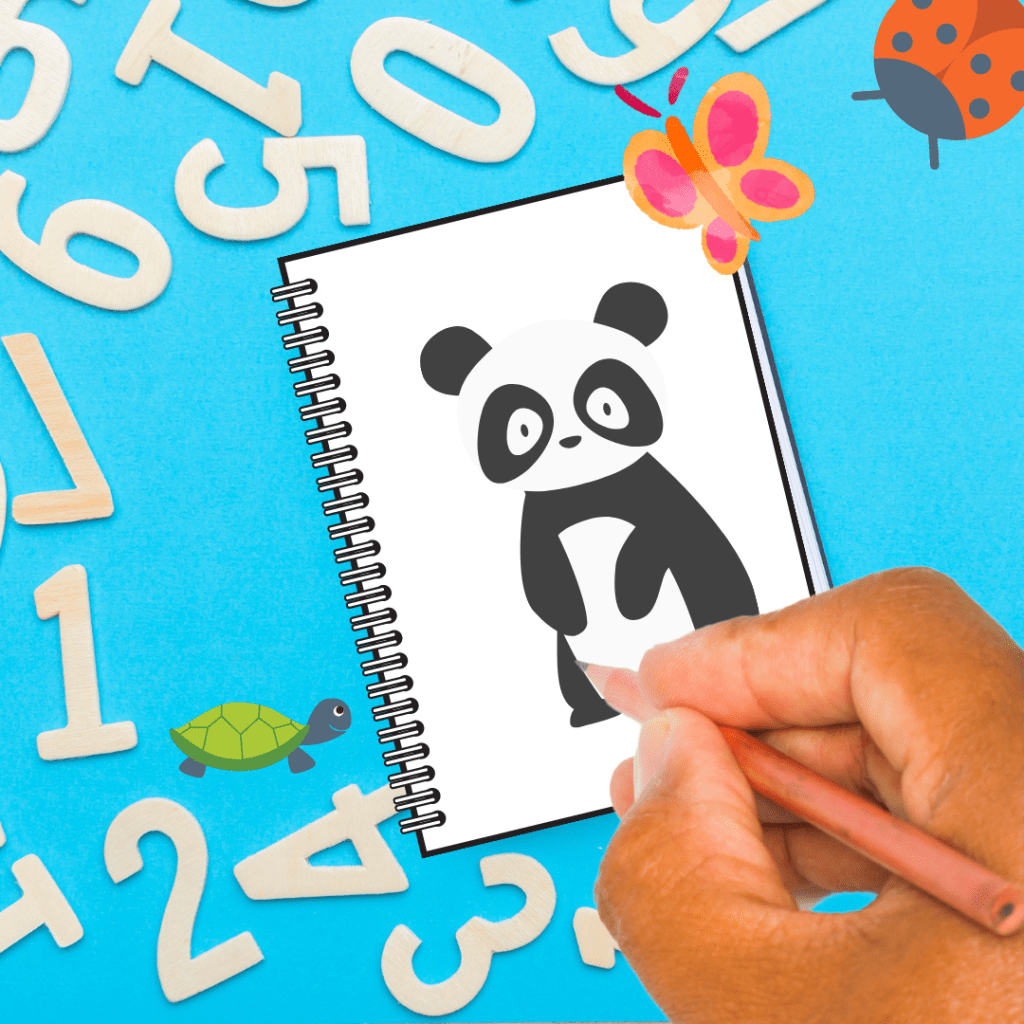 Learn to draw cute animals with basic numbers in this brand new lesson plan book! Follow the simple steps and learn about the animal kingdom with a set of lessons perfect for newcomers.

This month, celebrate National Women's Equality Day with our new Rosie the Riveter themed handout. Learn about the history of the women's suffrage movement and celebrate the sacred right to vote!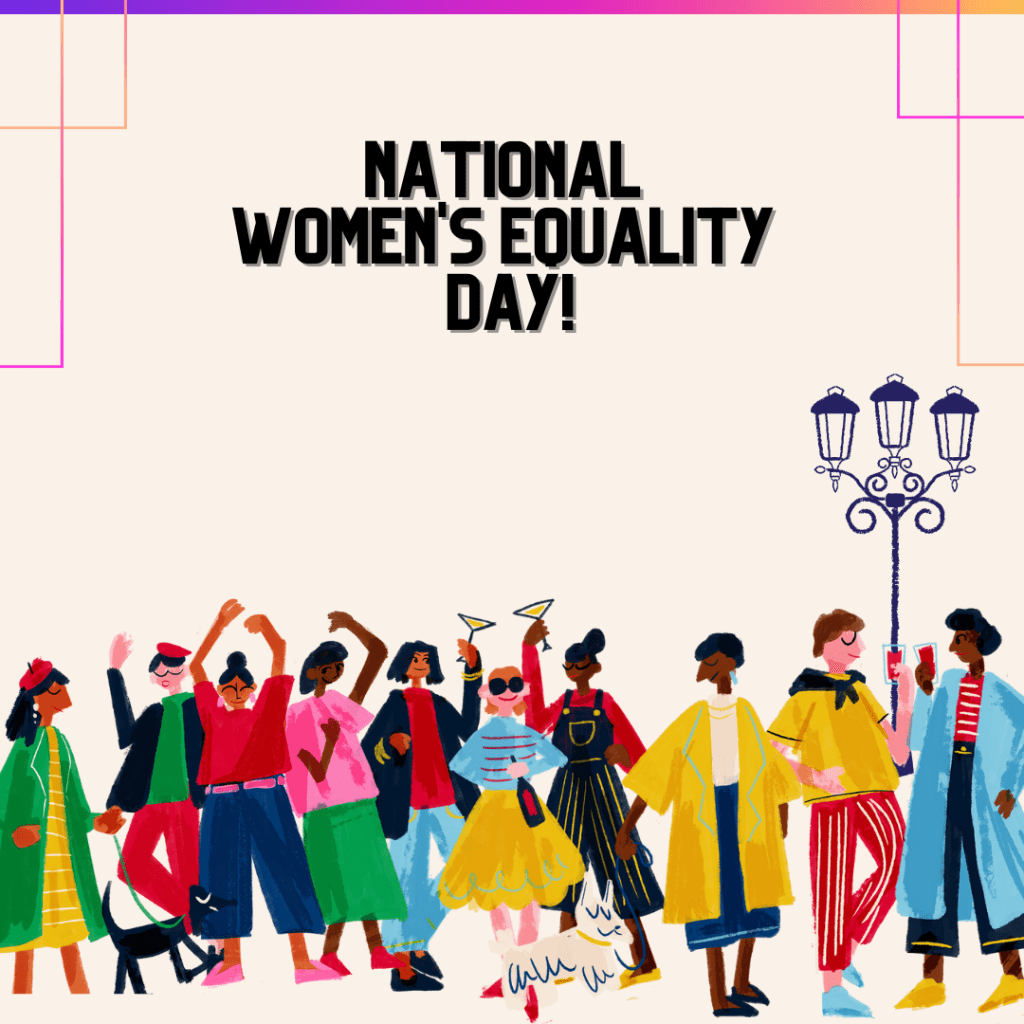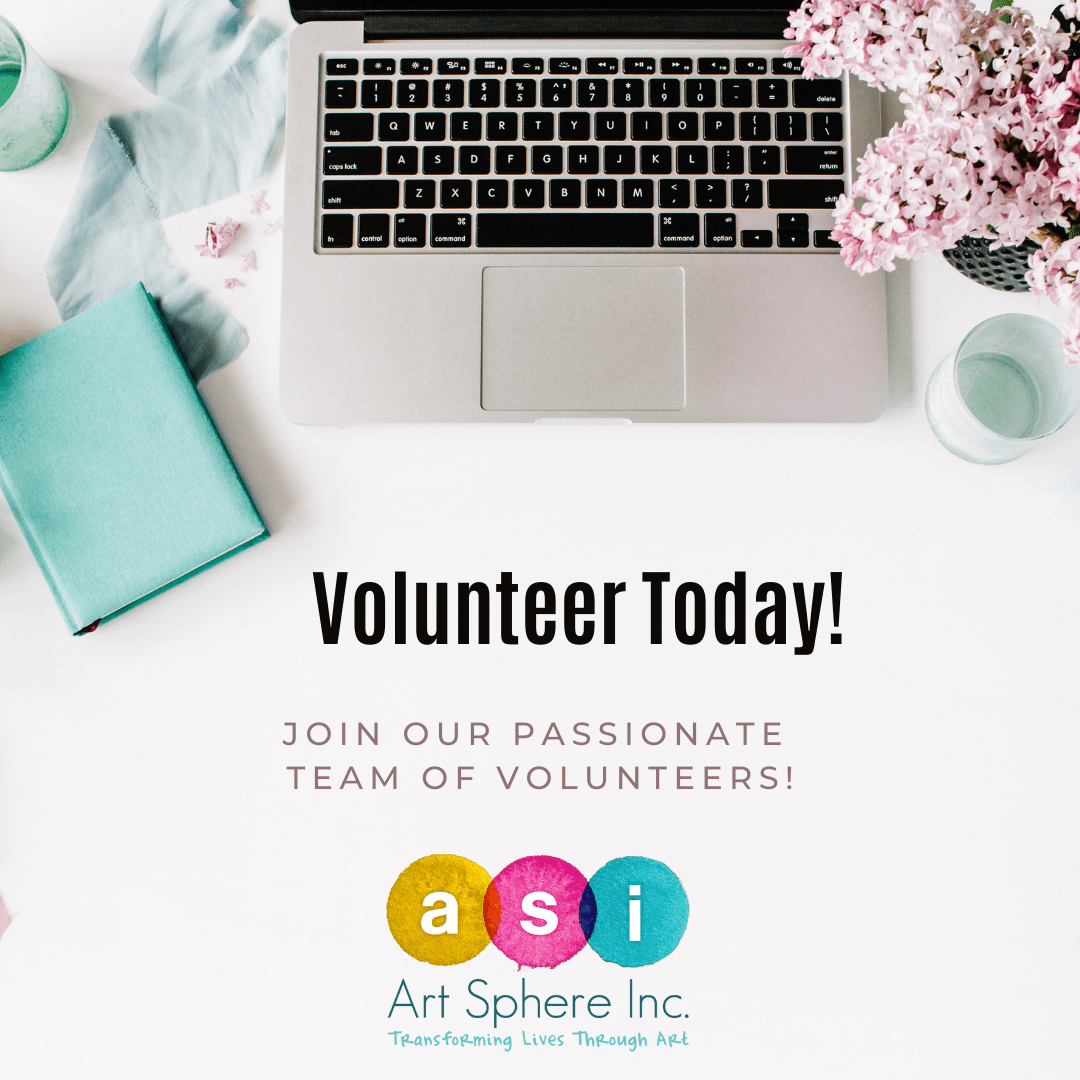 Now is the perfect time to volunteer with us at Art Sphere. If you would like to join our team, sign up today at the link below.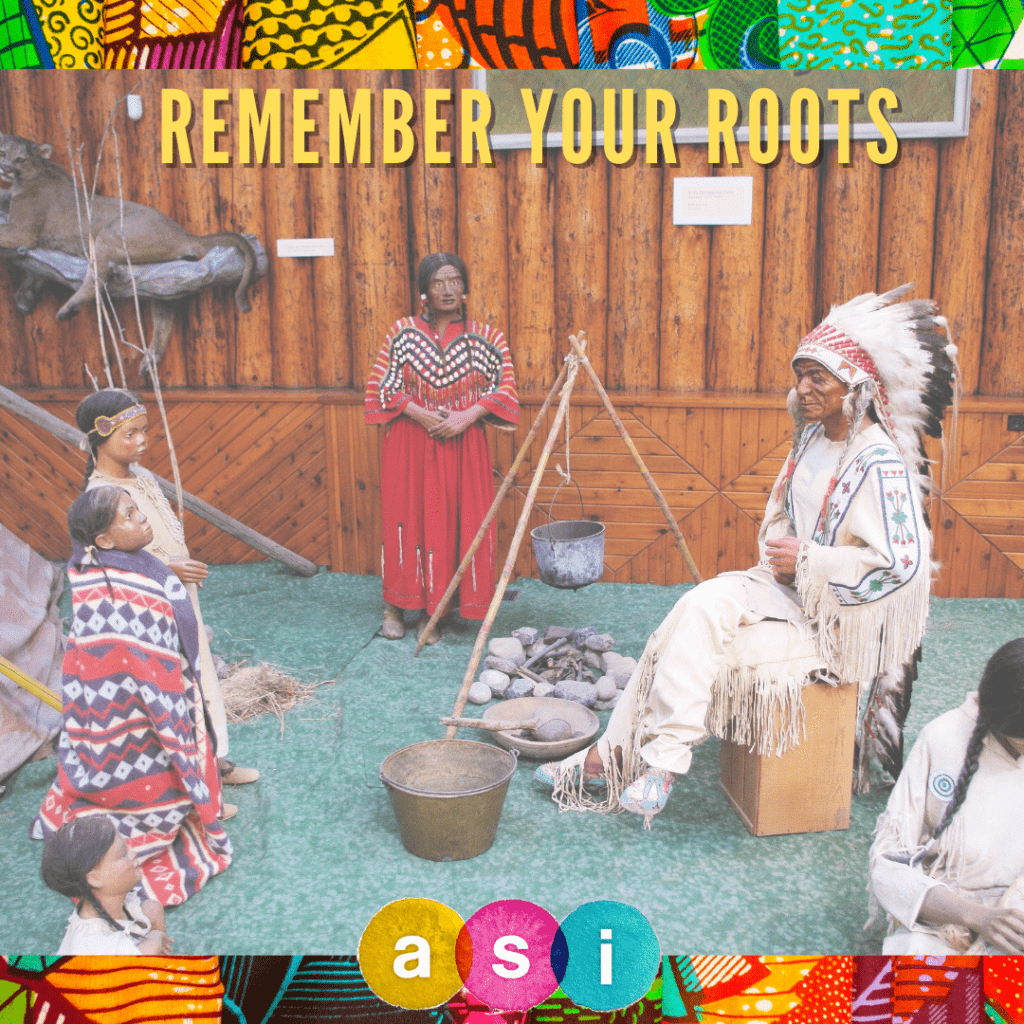 The cultures of Indigenous people in North America are diverse and long-established. Unfortunately, Indigenous people have also experienced mistreatment and cultural misappropriation. Indigenous American cultures are interesting, spiritual, creative, and unique. If you want to learn how to celebrate their originality in the most respectful way possible; know your history, learn how not to repeat it and have meaningful discussions on how to move forward. Check out our handouts on the Indigenous Cultures at the links below.

#GivingTuesday, the Tuesday after Thanksgiving in the United States, is a global generosity movement unleashing the power of people and organizations to transform their communities and the world. Celebrate #GivingTuesday by helping ASI continue to provide free arts programs for underserved communities.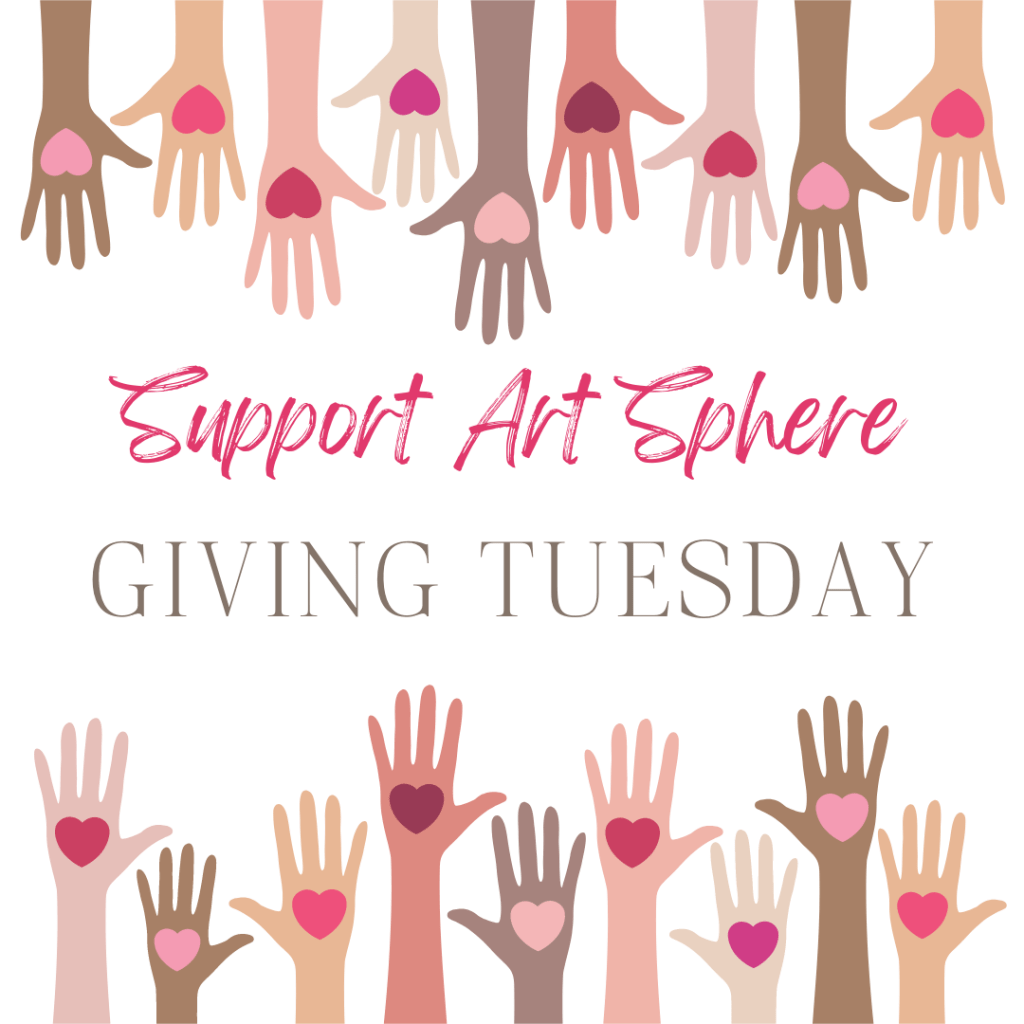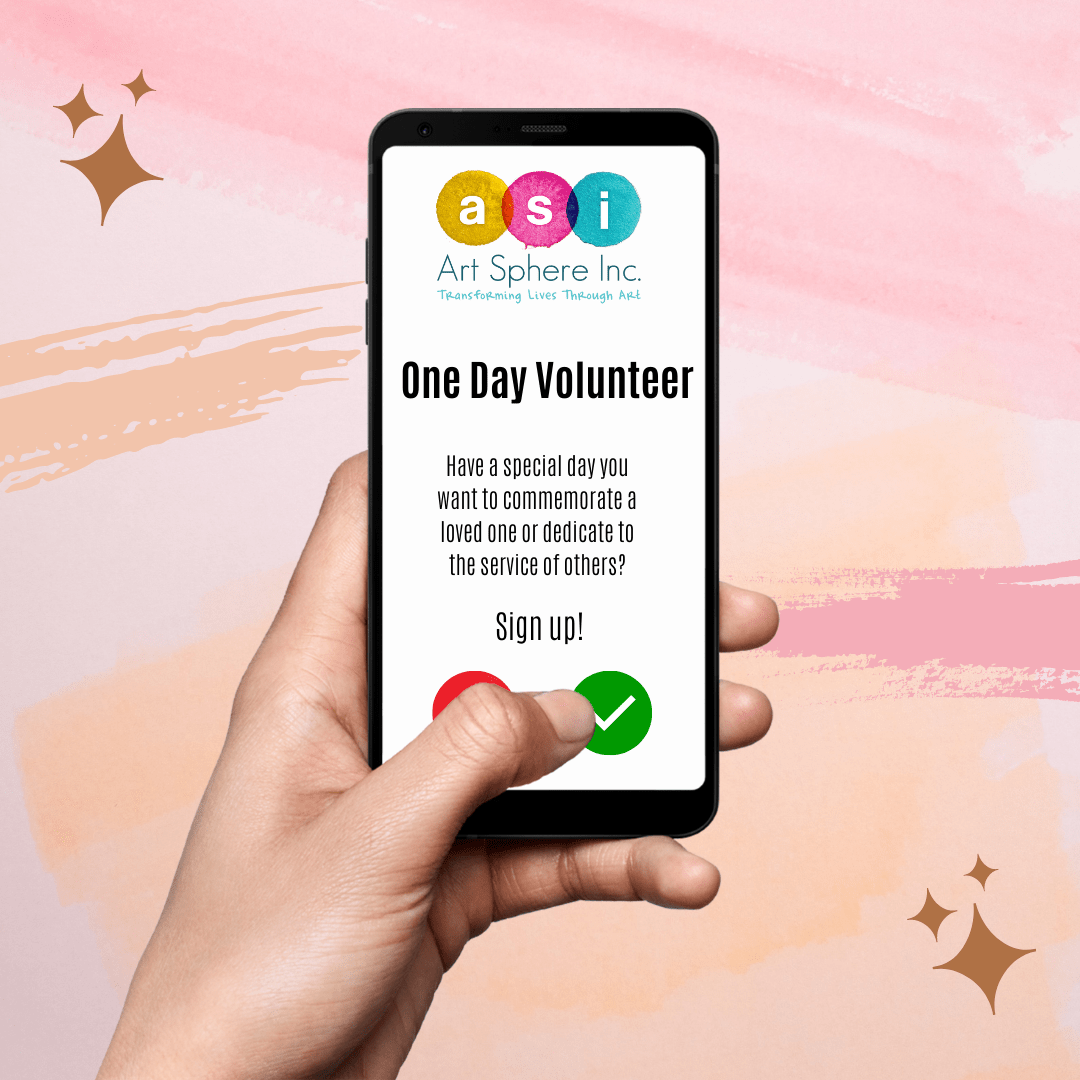 For those of you who are looking to volunteer 20 hours or less, check out our app! There are zero background checks necessary to sign up. Downloading the app takes 30 seconds, and you can start in as little as five minutes! 
On our music web page we're researching various musical instruments. With your help we can create larger and more ambitious projects, so download the app and get started today!

Benjamin Ruff
"I wanted my students to enjoy making art in creative ways. In doing so, I simplified the guidelines and introduced different levels of collaboration. Overall, this experience has been a positive one for me. If given the chance, I would love to do it again. I would love to get a chance to apply what I've learned to the next series of classes."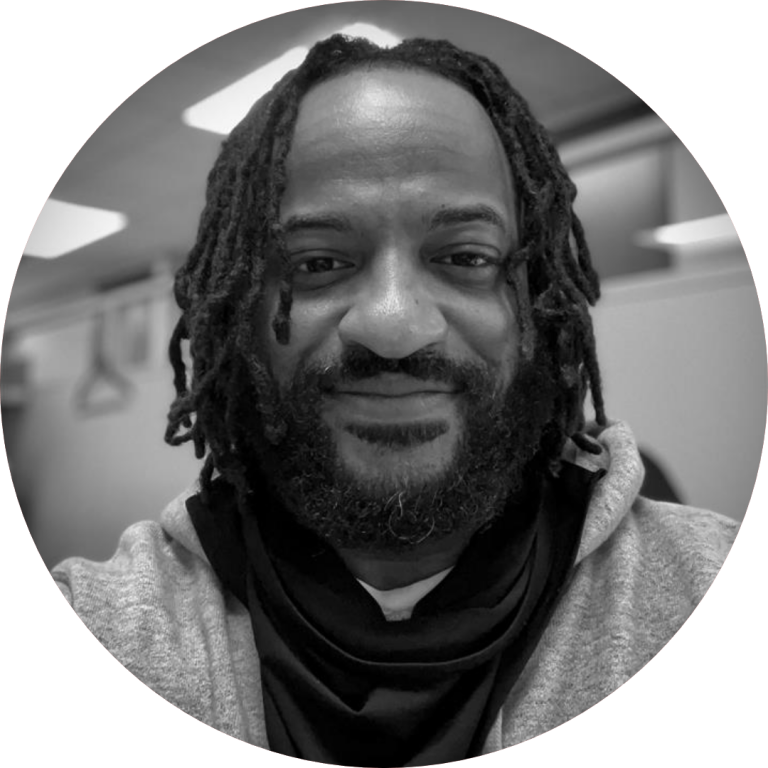 Teacher
Mallika Kodavatiganti
YOU can be a part of Art Sphere's mission in "Transforming Lives through the Arts." Art Sphere provides FREE art instruction and supplies to inner-city youth who often have fewer opportunities to take art classes. Here, they learn how to creatively solve problems and express themselves. By donating here to our local Philadelphia organization, your money will go right back into the community. Thank you.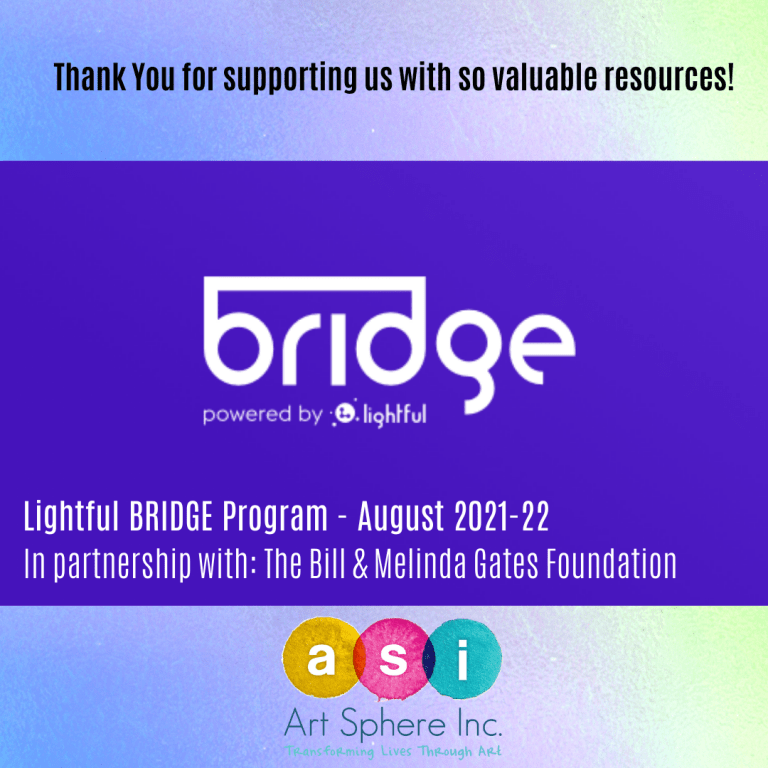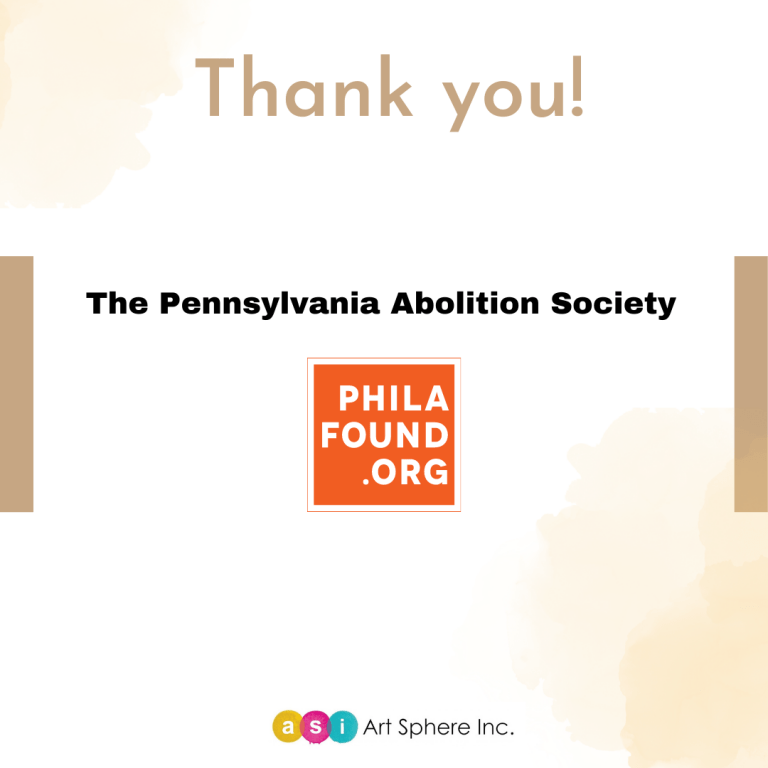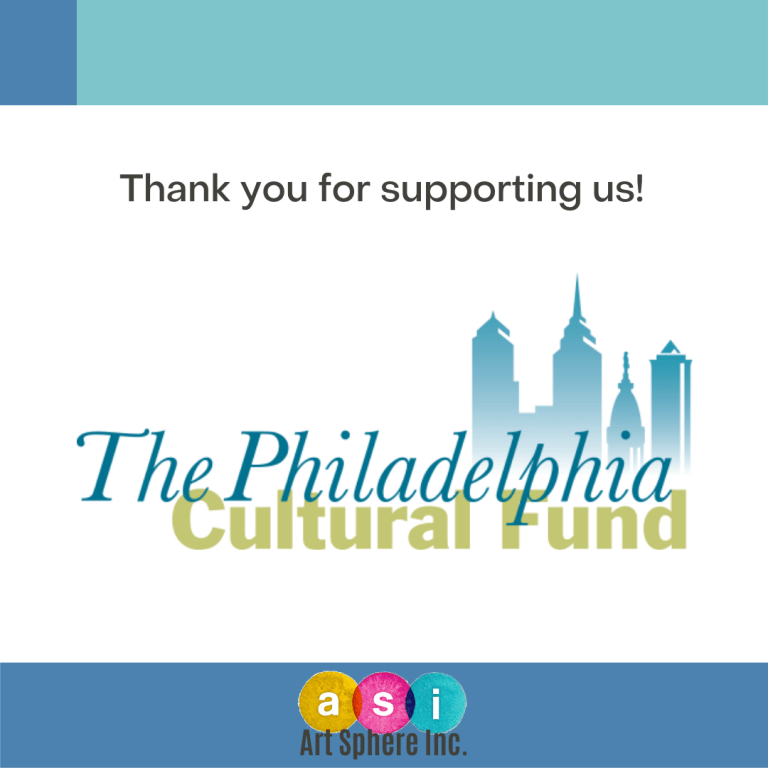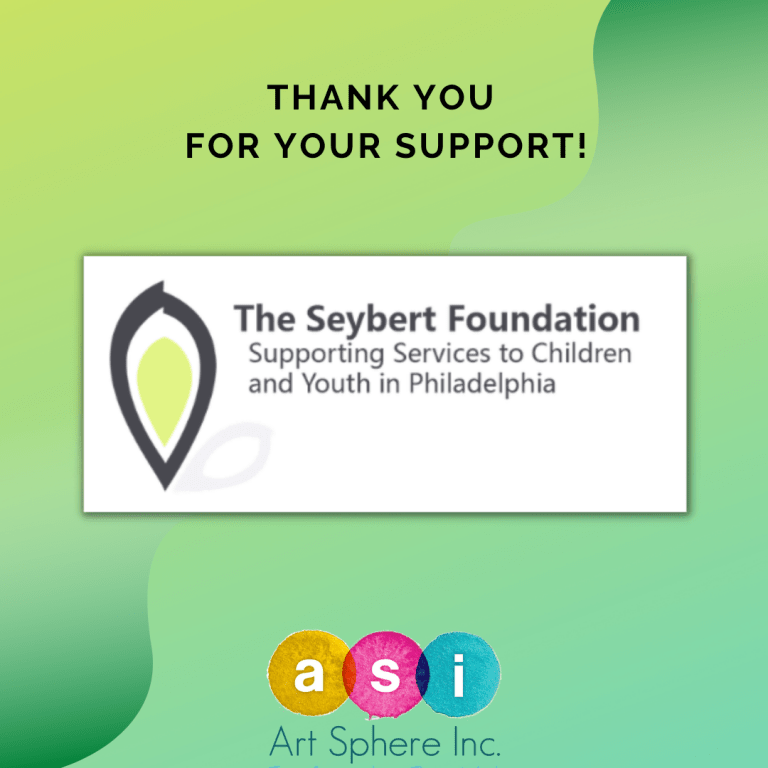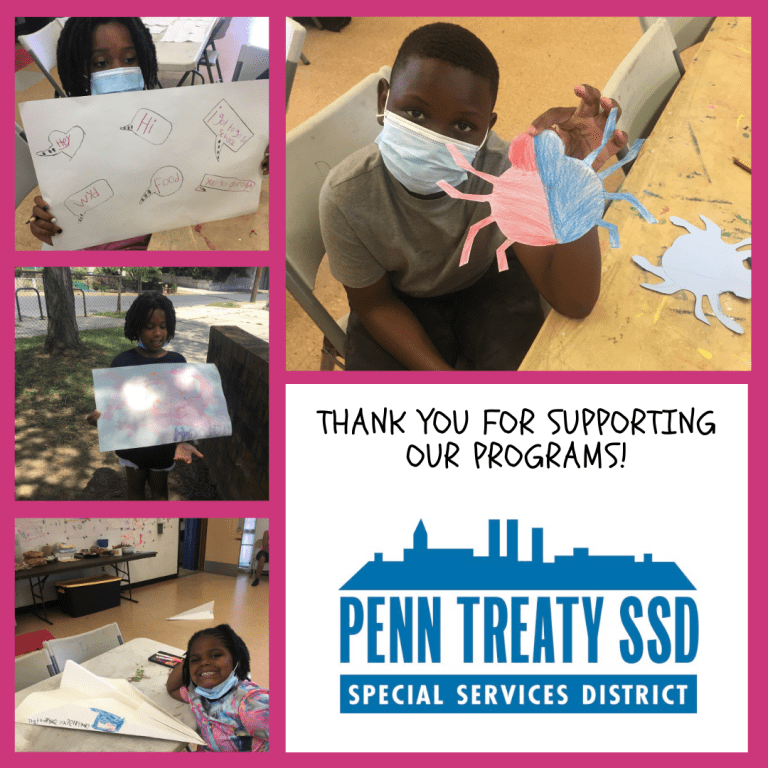 We would like to take a moment to thank Lightful Bridge, The Pennsylvania Abolition Society, The Philadelphia Cultural Fund, the Seybert Foundation, and Penn Treaty Special Service District for supporting Art Sphere Inc.'s mission.
… and that wraps up this edition of the Art Sphere Bulletin. Thank you so much for reading our update this month. Be sure to follow us on social media for more fun activities, and we'll see you later!