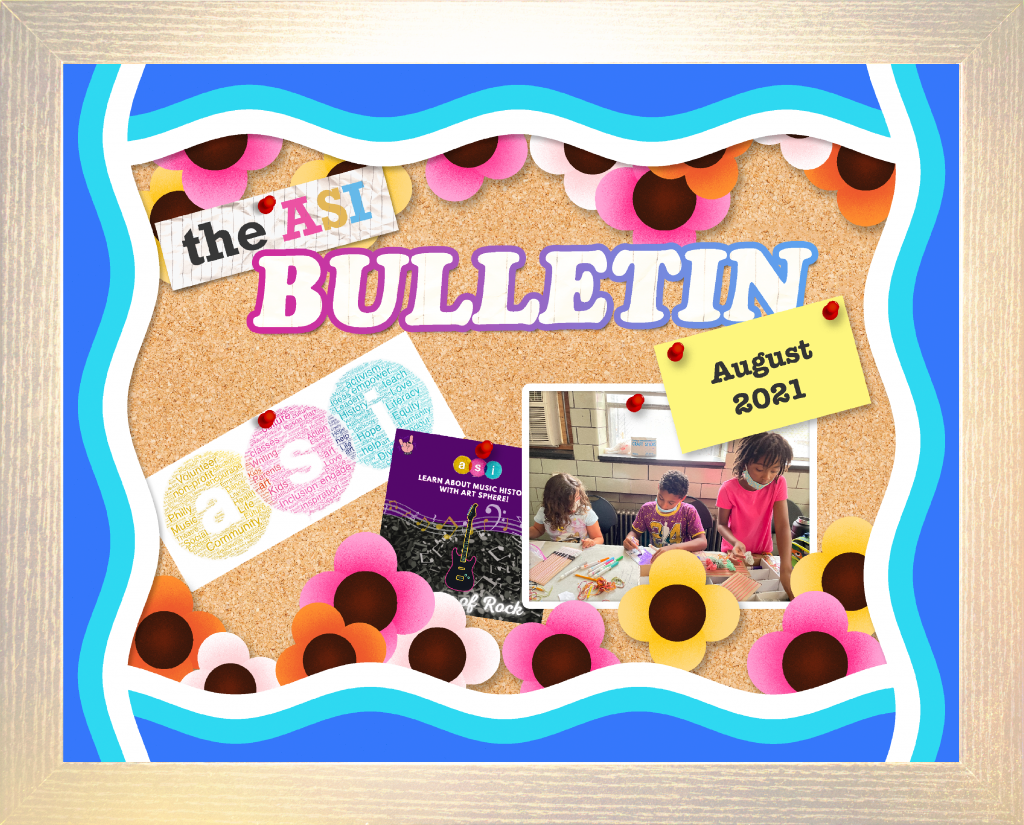 FROM OUR EXECUTIVE DIRECTOR
Did you know you can join us for fun free online arts programs?

Attend one class or try all ten! Classes will run every Monday and Wednesday throughout the month of August, and they will conclude on Wednesday, September 1st.

From 10-11 am, Carey & Julia will be teaching the "Art of Giving" with a series of fun craft projects. Students will be able to strengthen their relationships with others, develop good self-care practices, and learn the good that comes from giving. Sign up for these classes at this link today.

Also –  from 11 am to noon, Daniela will teach us about Puerto Rican society. Here, students will learn about the history, arts, and culture of this vibrant Caribbean island. Sign up for these classes at this link today.

Workshops are open to students ages 14 and up, as well as children under the age of 13 if they are accompanied by an adult.

If you're curious about some of the projects, check out our
TikTok class from Carey
, and our Puerto Rico handout.

Art Sphere continues to provide free arts workshops in underserved communities. Please help support our work.

This summer we began our exciting in-person programs at Northern Liberties, Towey, Shissler, Cione, Dendy, and Hancock Recreation Centers. In addition, we also started running our flower, vegetable, and herb garden art programs in each of their parks! Here, we've been learning how to create a variety of projects, such as "accordion fold" tissue paper poppies, which you can learn how to make yourself using our free handout here.
We've also been learning about new ways to improve our artistic talents through a Blind Contour activity. This teaches us how to focus on what we're actually seeing, as opposed to going off of our memories and assumptions. Try it out yourself by drawing your own still life image without looking down at the paper. See what you can come up with – just make sure you don't lift your pen off of the page, otherwise you'll lose your sense of space.
And – for our Chester County Intermediate Unit online program – we'll be teaching the parts of a flower using these Spanish and English handouts for preschool through high-school age youth.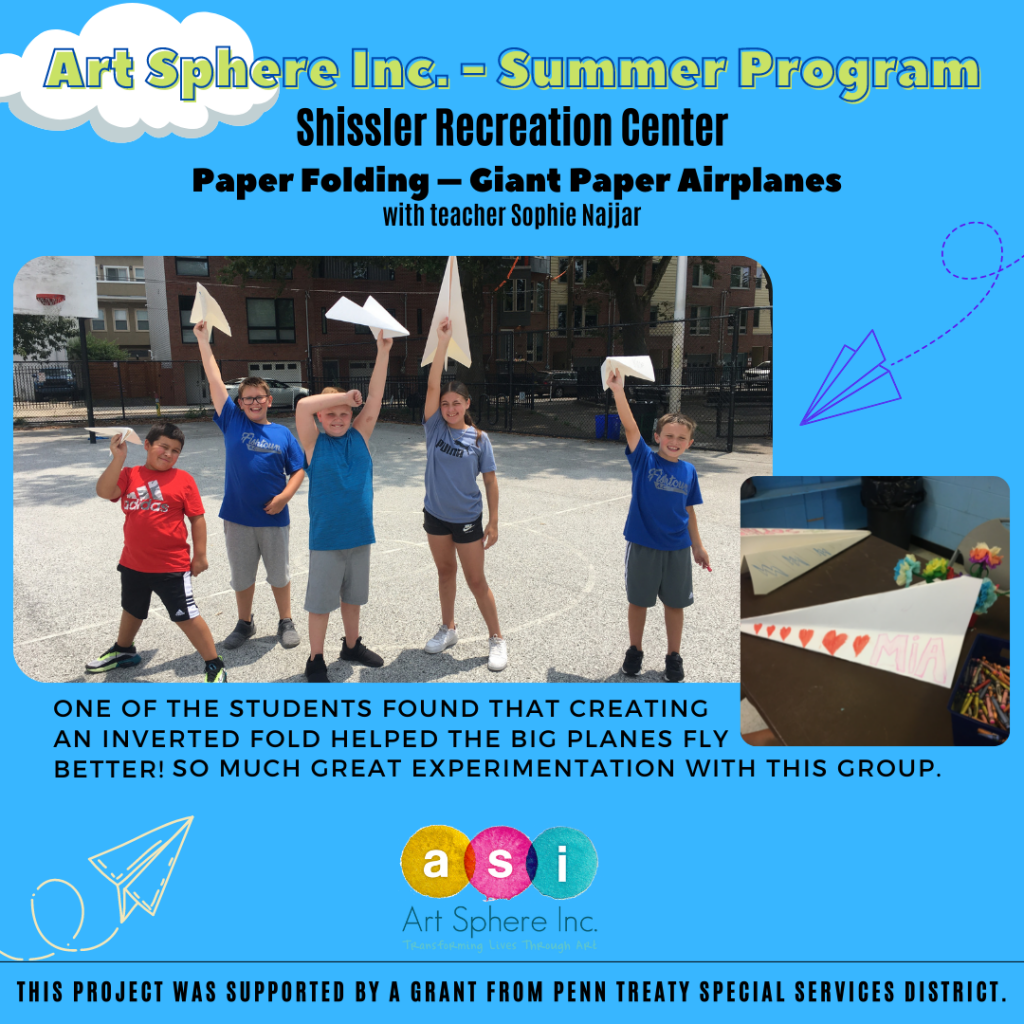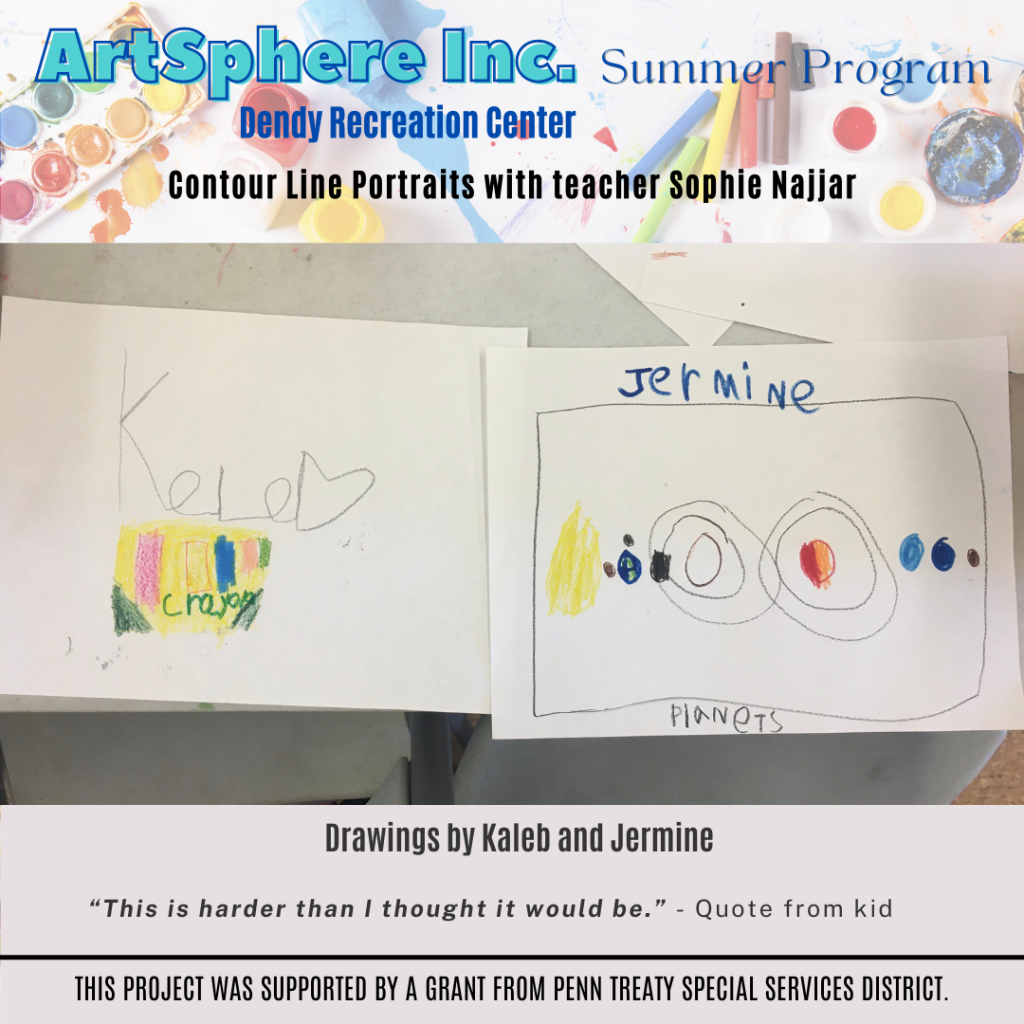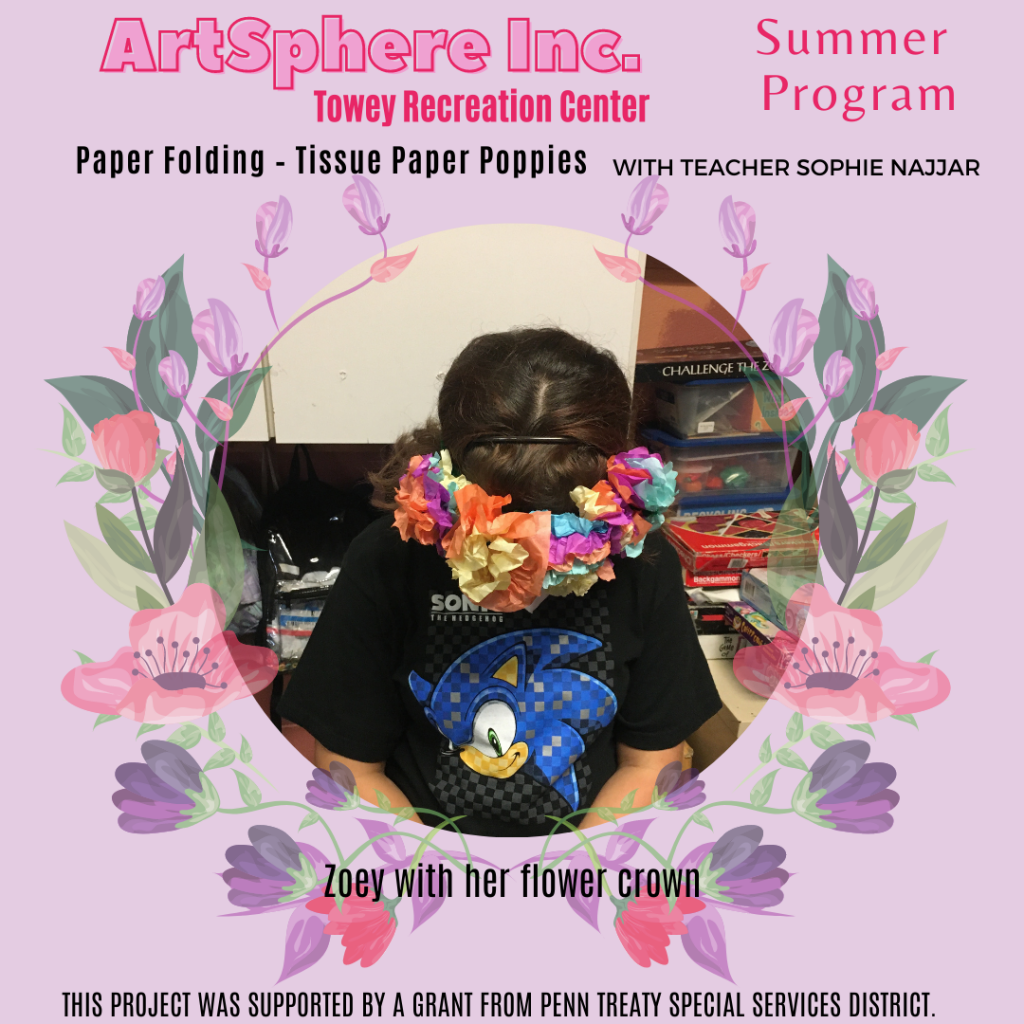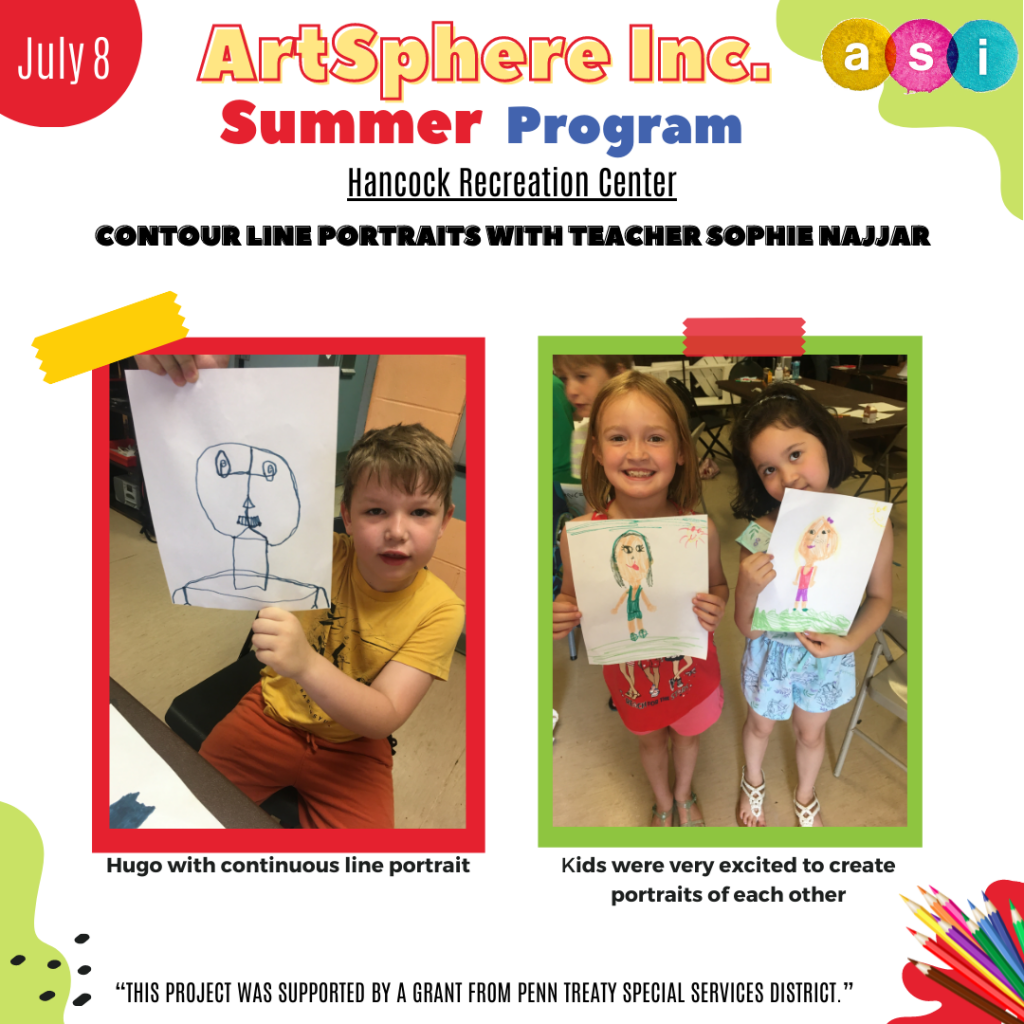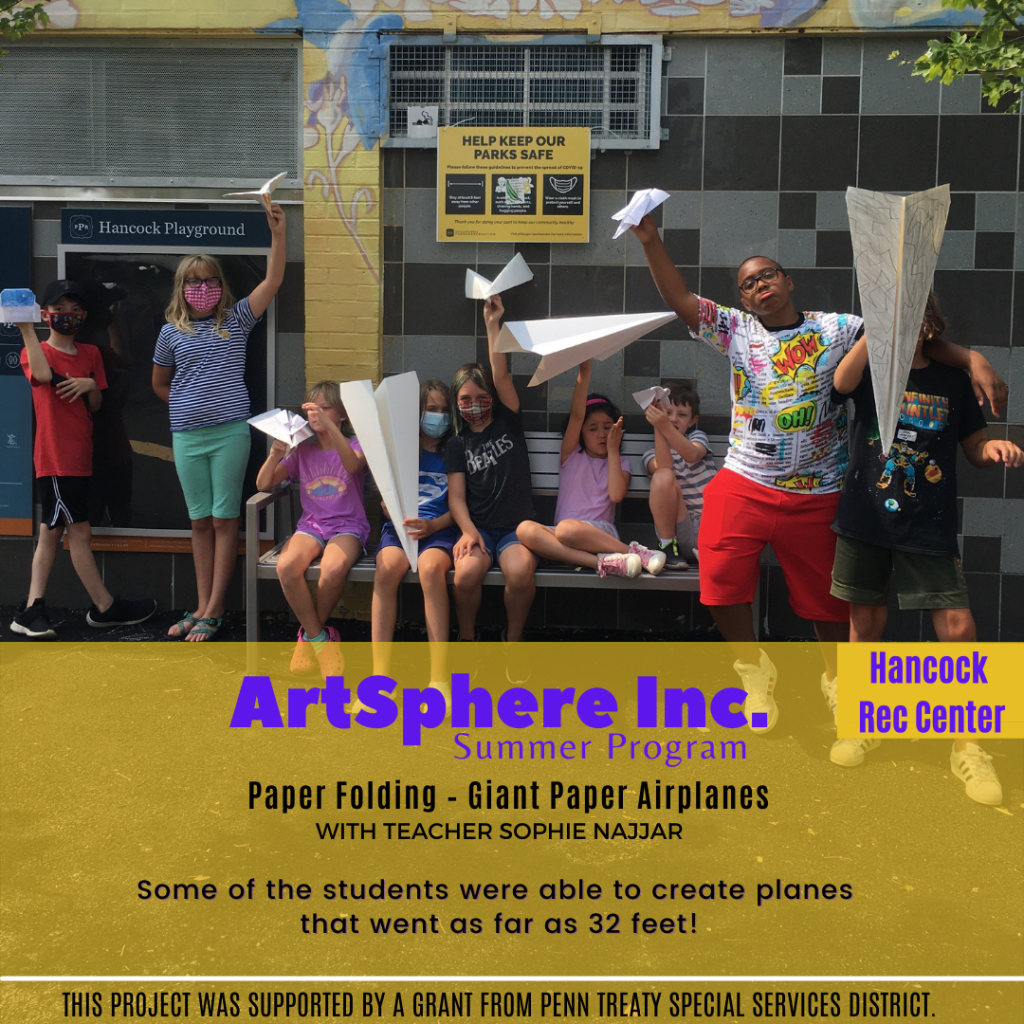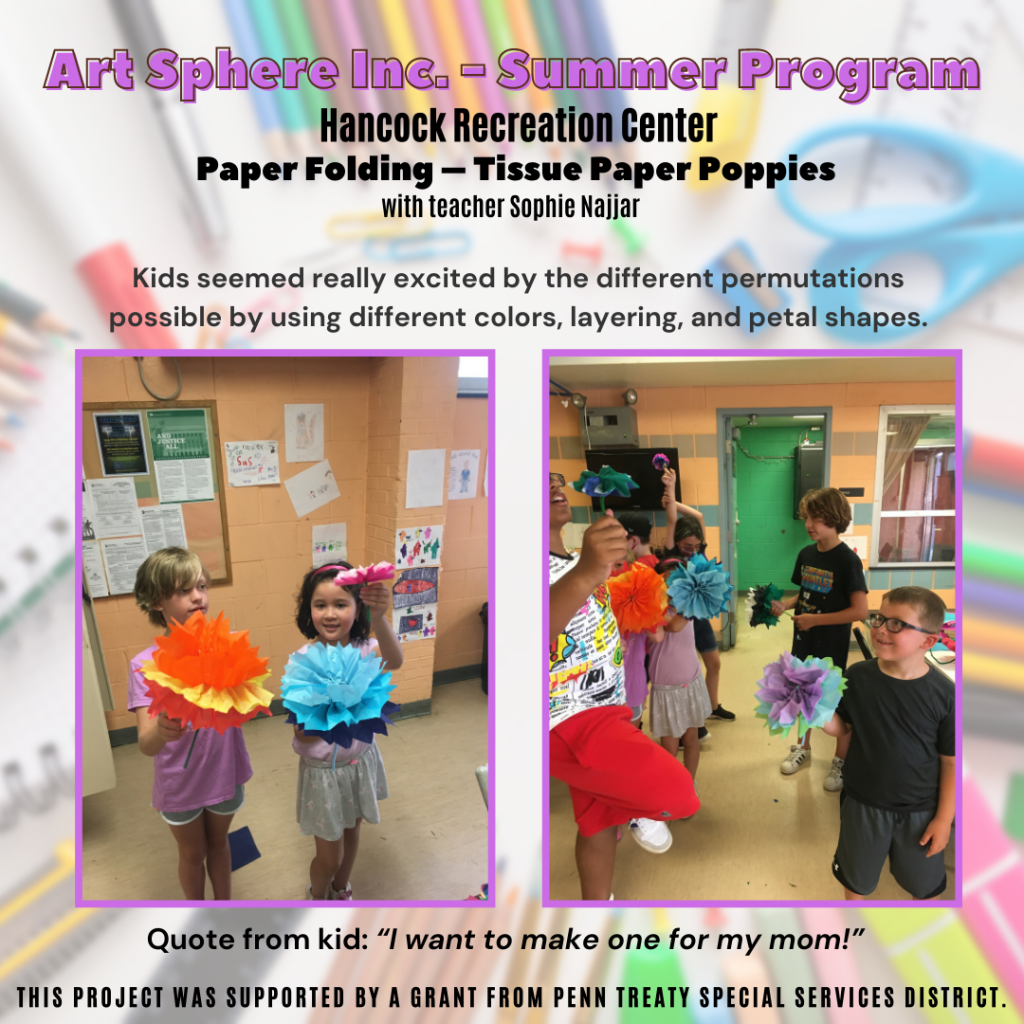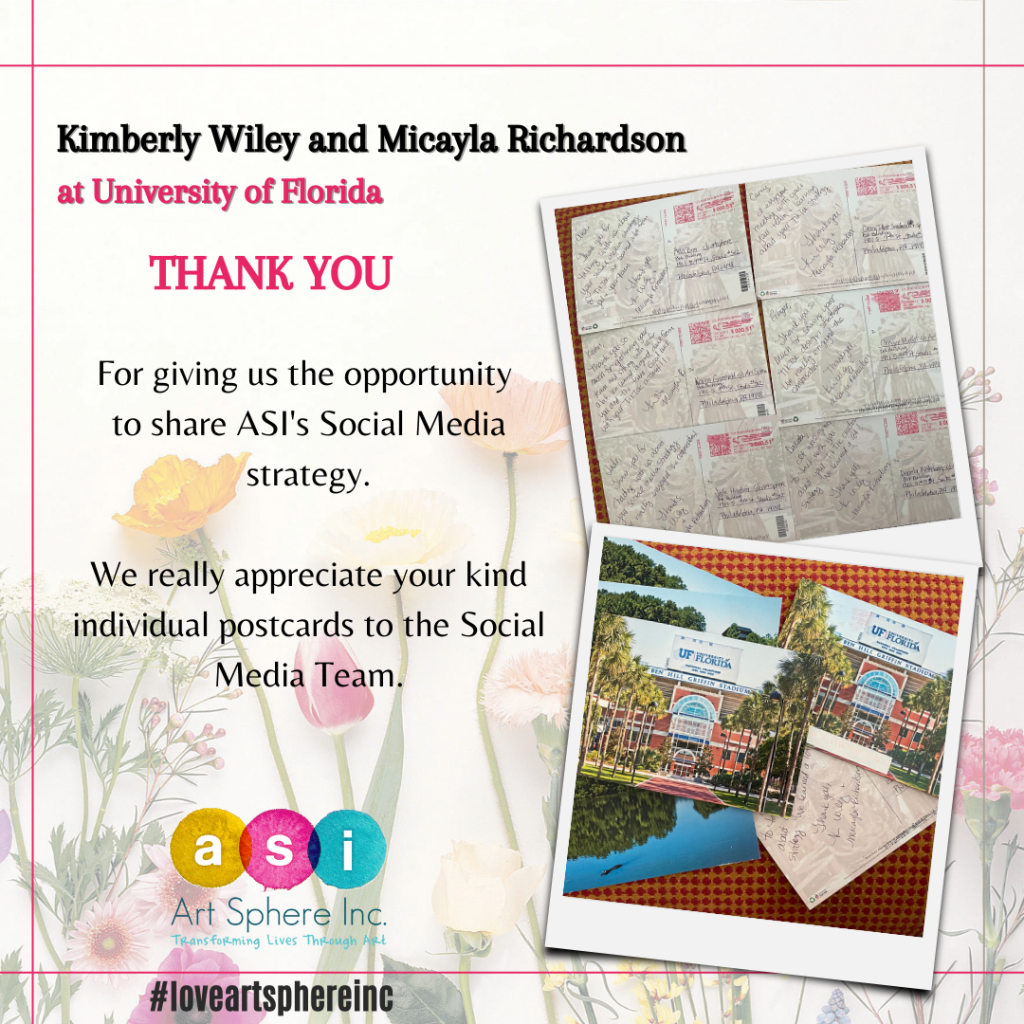 Ever wanted to try your hand at drawing a shark? How about serving a tasty plate of french fry art? Or putting together a self-care box to give away? Our innovative approach to TikTok as a successful teaching tool has been recognized by The University of Florida's department of Family, Youth and Community Sciences. Being a part of this study was a major win for our social media, video, and teacher teams to pivot during the COVID-19 pandemic.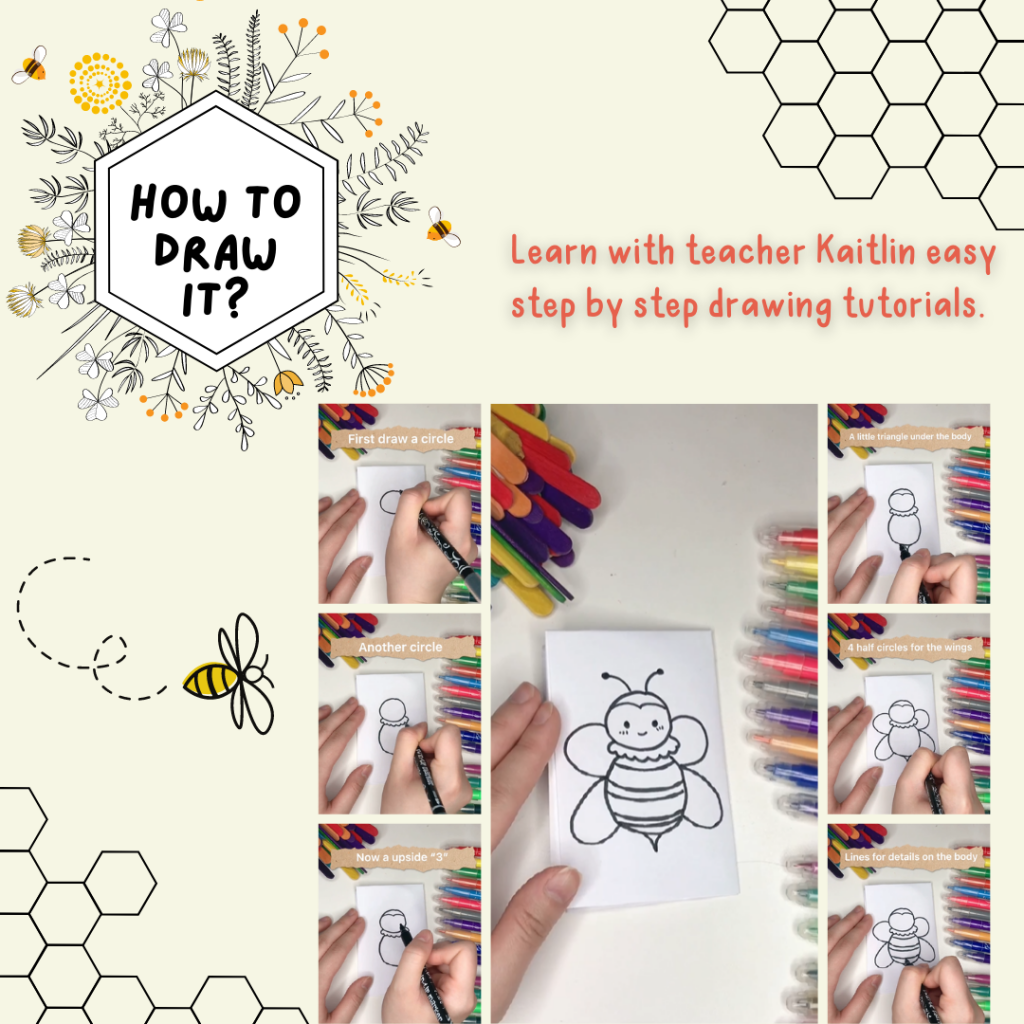 Learn to make animal drawings from numbers and letters in these easy tutorials by Kaili featuring fun facts to test your knowledge. If you've struggled with drawing, then this is the perfect way to develop your confidence.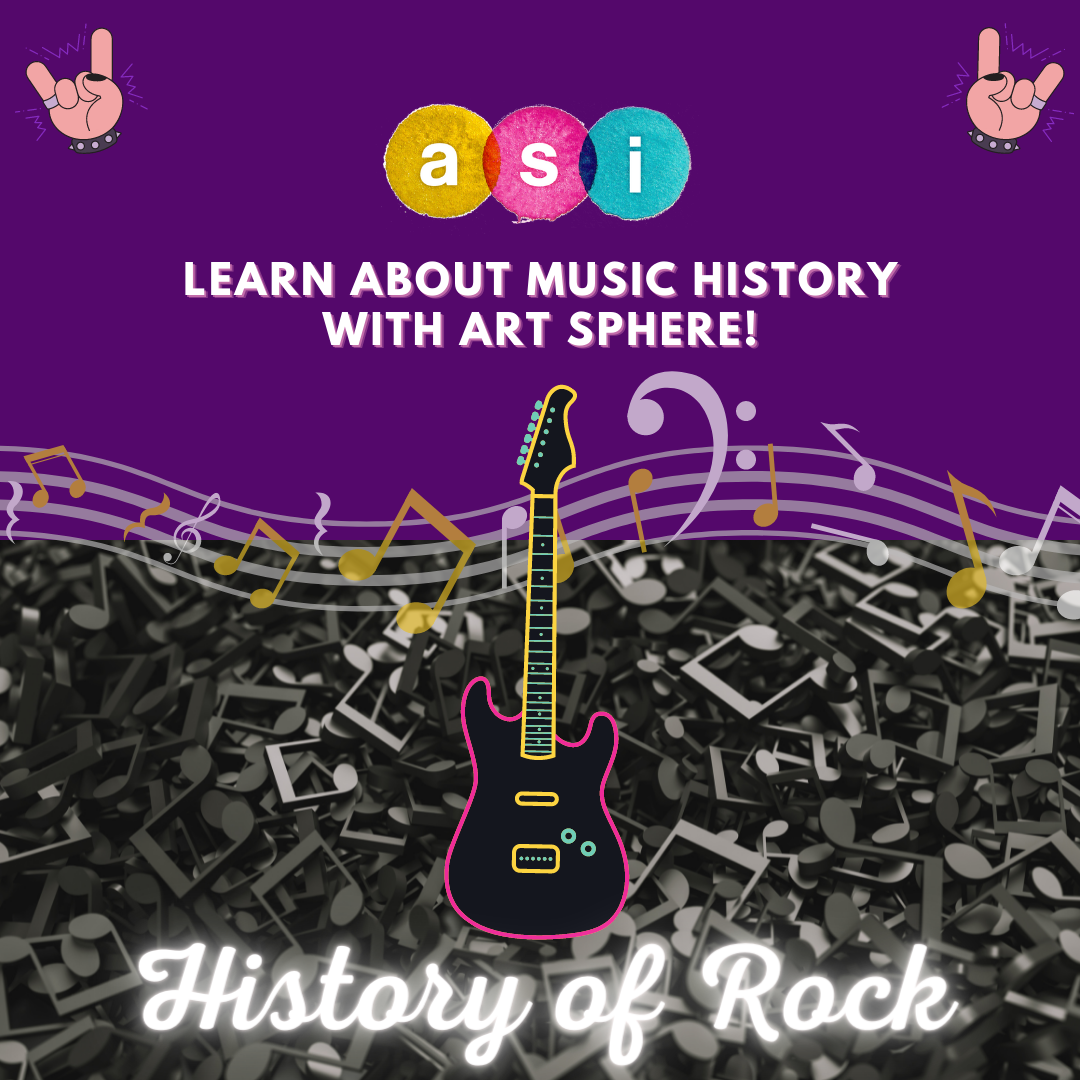 This month we launched a new page that focuses entirely on musical content. It features Kai and Anthony's journey through the history of rock, Bryant's relaxing guitar lessons, and so much more. Check them out at the links below!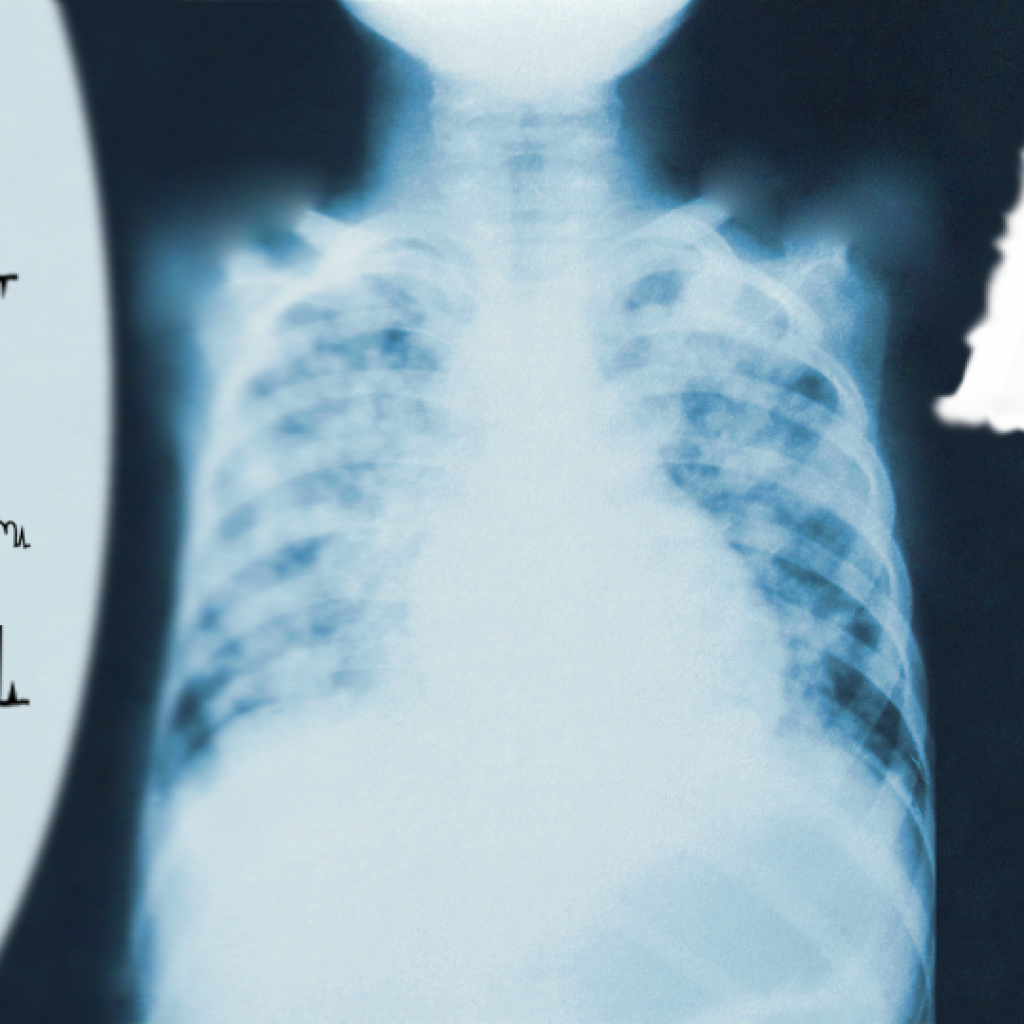 Join ASI Teacher Shika and learn about the functions of various parts of the body. Explore the lungs, bones, layers of skin, and more through handouts, videos, as well as interactive quizzes on our website! Activities range from labeling teeth to building lung models. 

During my time at Art Sphere Inc., I learned so much working on the staff page. It's great to get to know about everyone while testing out the best ways to design the page... I feel I've gotten a lot of valuable feedback and I've really learned about working with others, leading projects, and so many other lessons that I'll take with me in life.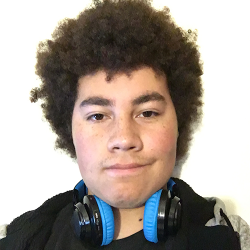 Parker Nix
Web Designer
Working at ASI has been really rewarding. The team is always willing to help with anything we may need assistance with. I've really enjoyed working on my series, "Learn How to Play the Piano". I'm grateful to be able to contribute to the learning of children in underserved communities.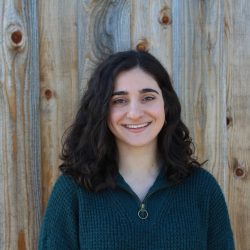 Sabine Moufarrej
Video Editor
Working at ASI has given me the opportunity to be part of a wonderful, collaborative web design team. I've been contributing to different projects such as Passport and LGBTQ+ Icons by researching, creating web pages, designing templates, and supporting my teammates when necessary... I am extremely happy to be a volunteer at ASI.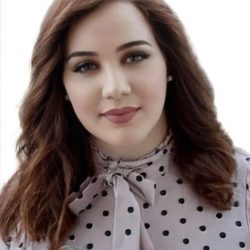 Hanae Ferahi
Web Designer
Volunteering at Art Sphere has been such a great joy for me! I am able to work on great projects for Art students that will increase their learning in the Art space and the Technology space. I am excited to see how our students are increasing their knowledge in both areas.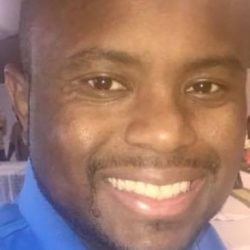 Andrew Phillips
IT Coordinator
During my time at ASI I've had a hand in a few different projects and videos. Everything I've been involved in has been really interesting for me and I hope that students get the same value from them. I have also really enjoyed working with other teams and I appreciate getting to work on my skills as a video editor!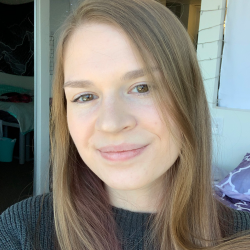 Nicole Harmon
Video Editor
Working with ASI has given me the chance to talk about environmental awareness, leading to the creation of my "Recycling 101" series. Prior to now, it had merely been a passion of mine. However, I now have the opportunity to reach out to a younger generation and teach them to be kind to the world they inhabit.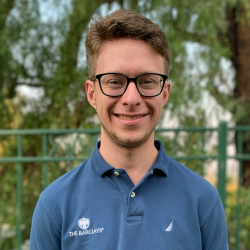 Chase Levine
Video Editor
My time at ASI has let me contribute to something bigger than myself, and I truly feel grateful to have helped in any way I can. Even doing simple tasks has been a great opportunity to learn from the wonderful people here.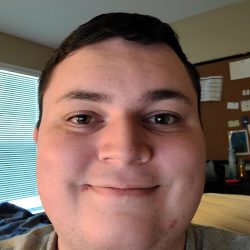 Aidan Perry
Video Editor
Working at ASI as a video editing manager has given me the opportunity to improve my own skills as well other editors' and teachers'. I take a lot of pride in knowing that I'm not only helping myself and everyone in ASI, but also practically the rest of the world by uploading these amazing videos made by wonderful teachers and editors.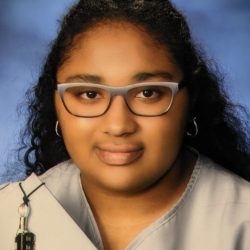 Victoria Sanua
Video Team Manager
I have loved my time here, as well as how uniquely and creatively charged this place is. There are so many diverse people. Being able to make video projects that are unique and intensely fascinating allows people like me to be inspired by others. I was able to work on amazing video projects ranging from animations to cooking.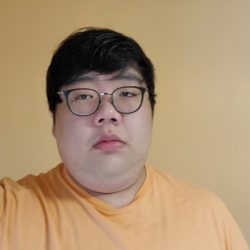 Sean Kim
Video Editor
YOU can be a part of Art Sphere's mission in "Transforming Lives through the Arts." Art Sphere provides FREE art instruction and supplies to inner-city youth who often have fewer opportunities to take art classes. Here, they learn how to creatively solve problems and express themselves. By donating here to our local Philadelphia organization, your money will go right back into the community. Thank you.


What kind of artist are you? What's your favorite medium? What's your favorite subject matter? In one of the summer classes at Towey Recreation Center, teacher Ben posed these questions to students to get them to reflect on their own personal strengths. Watch this video to see the results of this experience.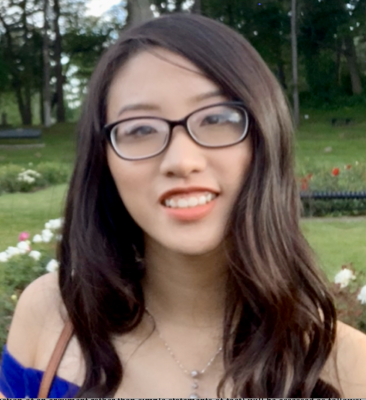 Hi, I'm Mi Nguyen. Since joining ASI, I helped with on-boarding volunteers and a variety of administrative tasks as a manager and volunteer coordinator. It's been a pleasure meeting and working with everyone on the team to create such great projects for the community.
To meet more of our staff, check out our staff page here.
Click here to learn how to be a part of our team.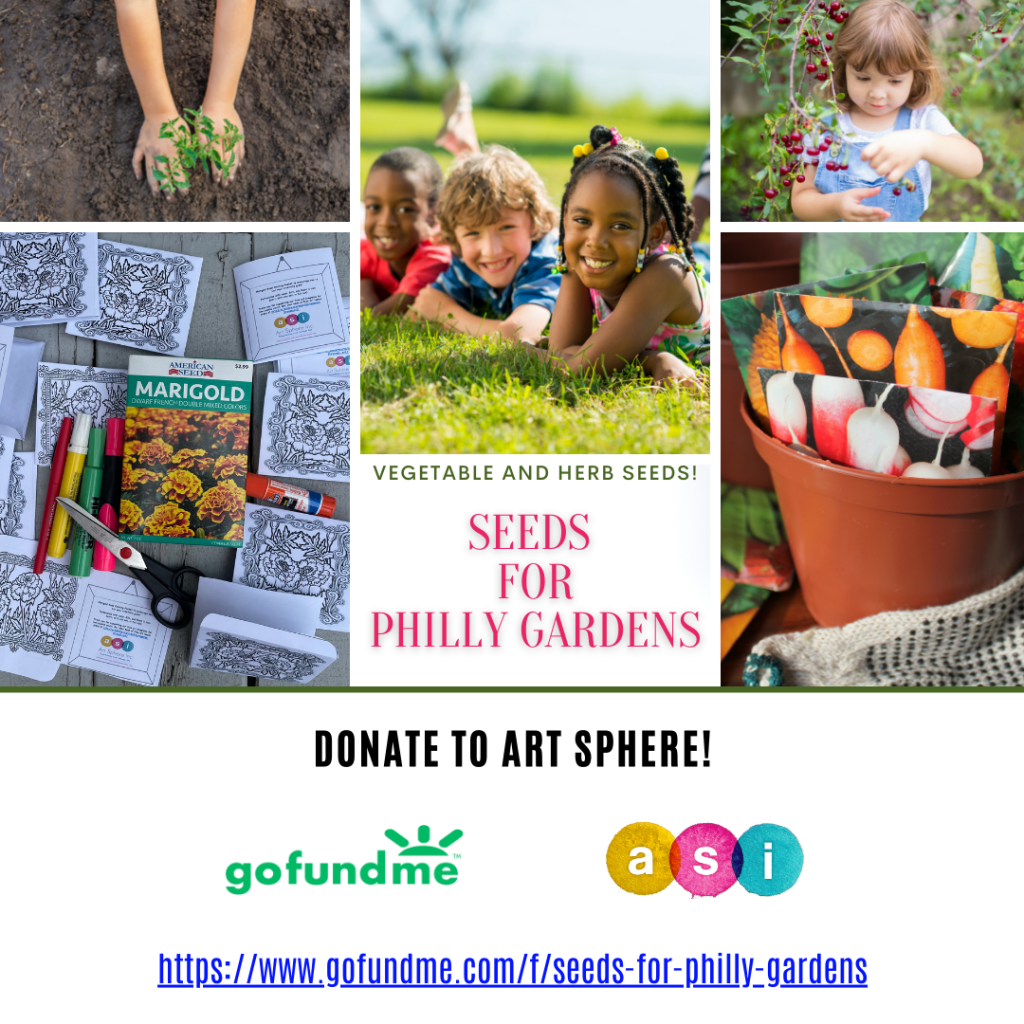 This month we hosted in-person gardening through art classes with support from the Seed campaign. All together we have been able to distribute free pots, seeds, and soil to over 500 youth classes. Consider supporting this program to make the city greener.

… and that wraps up this edition of the Art Sphere Bulletin. Thank you so much for reading our update this month. Be sure to follow us on social media for more fun activities, and we'll see you later!