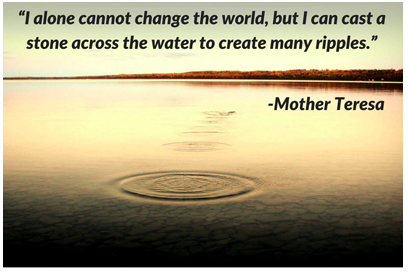 Dedicated and committed volunteers wanted! – with a passion for art and a desire to share their knowledge and skills with students who would not otherwise have access to arts.
ASI is looking for talented and compassionate volunteer artists, mentors and teachers who want to:
Give back
Make a positive change
Feel more confident about their own creativity, imagination and problem solving skills while empowering youth to have these skills
Learn new art making techniques
Learn new teaching skills
Have the camaraderie of working with a team
Meet like-minded volunteers, teachers and artists
Gain experience working in the classroom, mural painting speaking to an audience
ASI provides a meaningful educational experience for both volunteers and students over the course of 5 weeks. We ask volunteers to volunteer for 6 hours a week for 5 weeks. This includes assisting with two hours of teaching in a classroom, 2 hours of set up and clean up and 2 hours hour of teaching and reflection with blogging/meetings.
At the end of our program, volunteers and interns will help put on a student art show and build their own teaching portfolios while gathering the rewarding feedback from parents and youth on the pride, achievement and self-expression that community art making and sharing instills.
ASI values:
Mutual Respect—"ASI believes that all volunteers should be treated with courtesy and respect so everyone can feel safe enough to be creative and self expressive."
Commitment—"ASI volunteers are dedicated to fulfilling our shared vision while embracing the challenges of the future to assure youth will have access to the Arts."
Teamwork—"ASI believes that a community working together toward a common goal can achieve better results than individuals can achieve independently.
ASI is looking for more team members to assist with:
Office Manager
Video filming and editing – documenting art programs, mural painting and art events
Editor Team Member – to edit Blog, newsletter and website
Social Media Team Member
Graphic Design Team Member
Submit your resume and completed release form http://artsphere.org/wp-content/uploads/2012/08/ASI-volunteer-Release-and-Intake-form-2014.pdf to [email protected]
*Teachers are asked to complete Act 34 Background Check Information and Act 151 (Child Abuse) Background Check Information. (Currently, this is not a general requirement for mural painting, office work, one time or occasional volunteers, or volunteers under the age of 18). Learn more at: https://www.compass.state.pa.us/cwis/public/home
We look forward to meeting you at our next volunteer meeting Monday, August 27,  9-3 pm at our office BOK Building, 1901 S 9th Street, Studio 502, Philadelphia, PA 19148!