The arts have always been loved by members of my family, especially those from Northern Liberties and particularly my great uncle Joseph Plomchok. It's taken years to be in a place where I realize how many gifts I had taken for granted from ancestors' choices. Luckily, my ancestors were very creative which made going into the arts that much easier for me. Joseph Plomchok, an artist, poet, and ballet dancer for the Philadelphia Ballet, whose lifelong friendship with world-renowned sculptor Evangelos Frudakis led to his attending the Pennsylvania Academy of Fine Arts. Frudakis' bronze portrait of Joe Plomchok remains in the museum while the original plaster is in Joseph's home.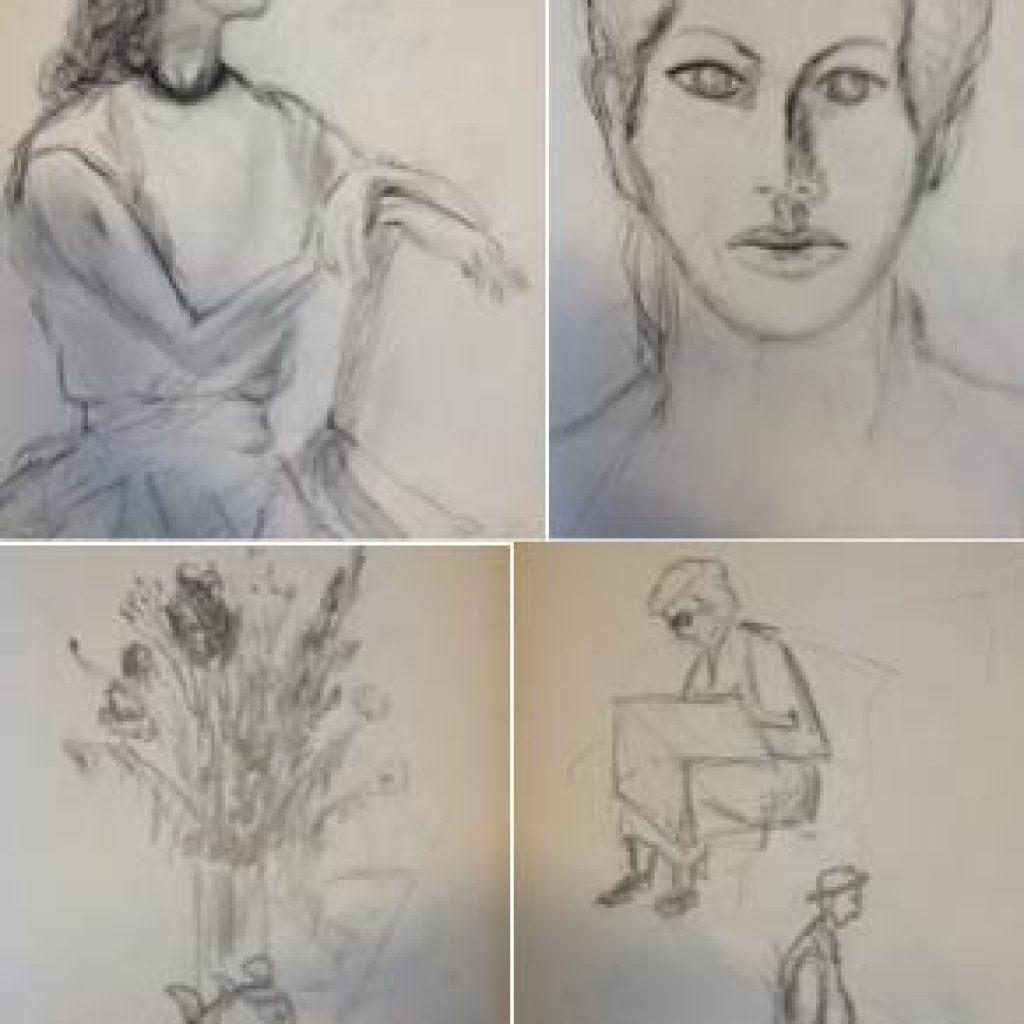 Sketches by Joe Plomchok, 1930s, artist born and raised in Northern Liberties during the Roaring Twenties—a time of dramatic social and political change. It was a time to break with traditions and in his case inspired him to become a part of the rich, vibrant and creative urban cultural scene influenced by great musicians, actors and directors. His love of the arts and the freedom it brings has never waned. He graduated from Temple University and was a former member of St. Michael's Orthodox Church.
Yes, I still go to St. Michael's for the wonderful Russian Festival, graduated from Temple's Tyler School of Art, ponder the same struggles and make art in the same neighborhood watching another renaissance of sorts. Are things so much different than back then? Have you looked into your family history yet? It could be interesting what you find! If you are from Philadelphia, here is a great resource to explore your Hometown History!