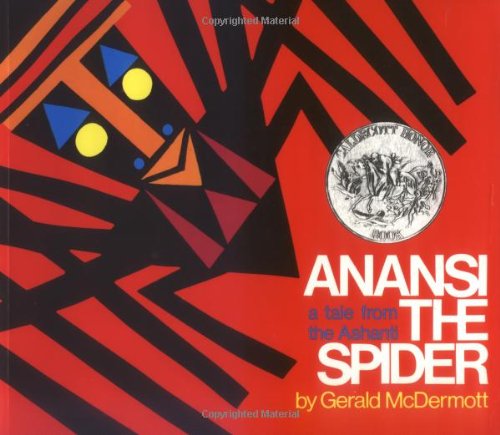 Duration: 1 hour
Level: K-8th ESL
Vocabulary: "Anansi the Spider," "Trickster," "Legend," "Traditional story," "Ashanti/Asante," "Ghana"
Objectives: To highlight the value and importance of stories, as well as the students' own ability to shape their own stories
Materials: "Anansi the Spider", white lined paper, construction paper, googly eyes, white pipe cleaners, tape/staples, glue, scissors, and pencils
Procedures:
Setting the scene:
Teachers introduce Anansi, reviewing that he is an important character from the Ashanti oral tradition
Teachers read the book to the class up to the point where Anansi gets eaten by the fish
Teachers introduce the project; challenging the students to come up with their own spider children who will save Anansi from the fish's belly
Making Anansi's children:
Draw and cut out one big circle and one small circle from construction paper
Glue the two pieces of paper together at their edges so that the small piece is the head, and the larger piece is the body.
Glue the two googly eyes to the head of the spider
Attach 4 pipe cleaners on each side of the spider's body with tape and/or staples
Decorate the spiders based on each student's spider's specific skill that they will use to save Anansi
Finishing the story:
On the white lined paper, each student will finish the story of how their spider will save Anansi from the fish
Each student shares their ideas for how to save Anansi
Finish reading the book to discover how the spider children from the book save Anansi
Inspiration: This project is inspired by and uses this children's book by Gerald McDermott as the basis for the story, and as an added element of entertainment and enrichment. It combines literature, cultural education, and arts and crafts, which allows for more flexibility depending on how much time the class has, and how much interest they have in either the story or the project itself, the teachers can focus on one element or another.