Belize is the only country in the world with a nature sanctuary dedicated to preserving Jaguar, a protected area called the Cockscomb Wildlife Sanctuary and Jaguar Preserve.
The Great Blue Hole, an undersea sinkhole about 60 miles off the coast, is one of the top diving destinations in the world.
Belize is in North America, with a population of four hundred thousand people. Its capital is Belmopan, and their currency is Belize Dollar(BZD). The official language in Belize is English.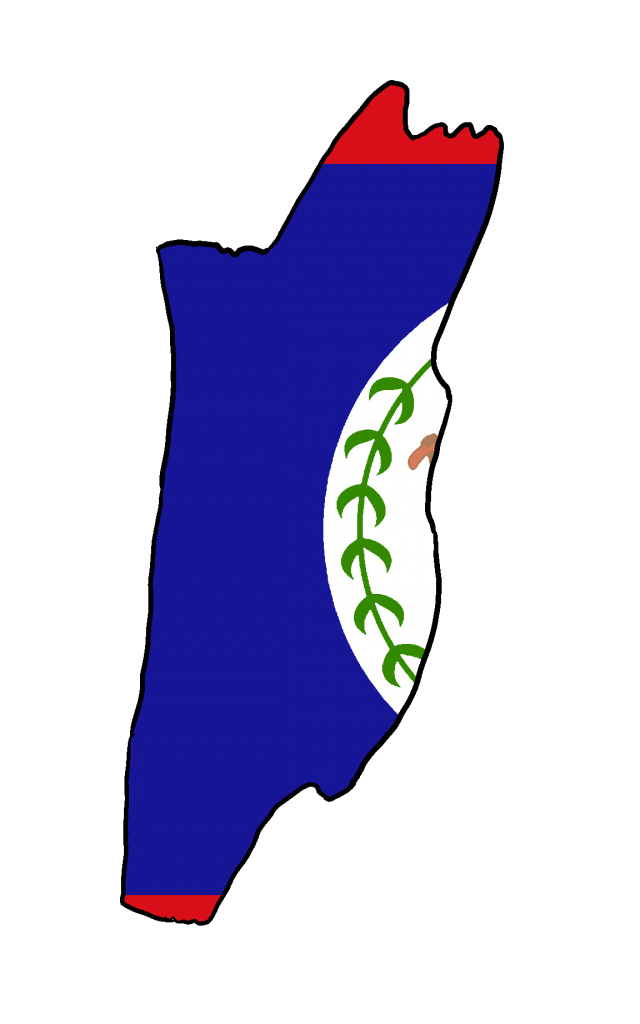 They celebrate many holidays including: 
To download the flag and map:
Click on the image

Right-click and select Save Image As…